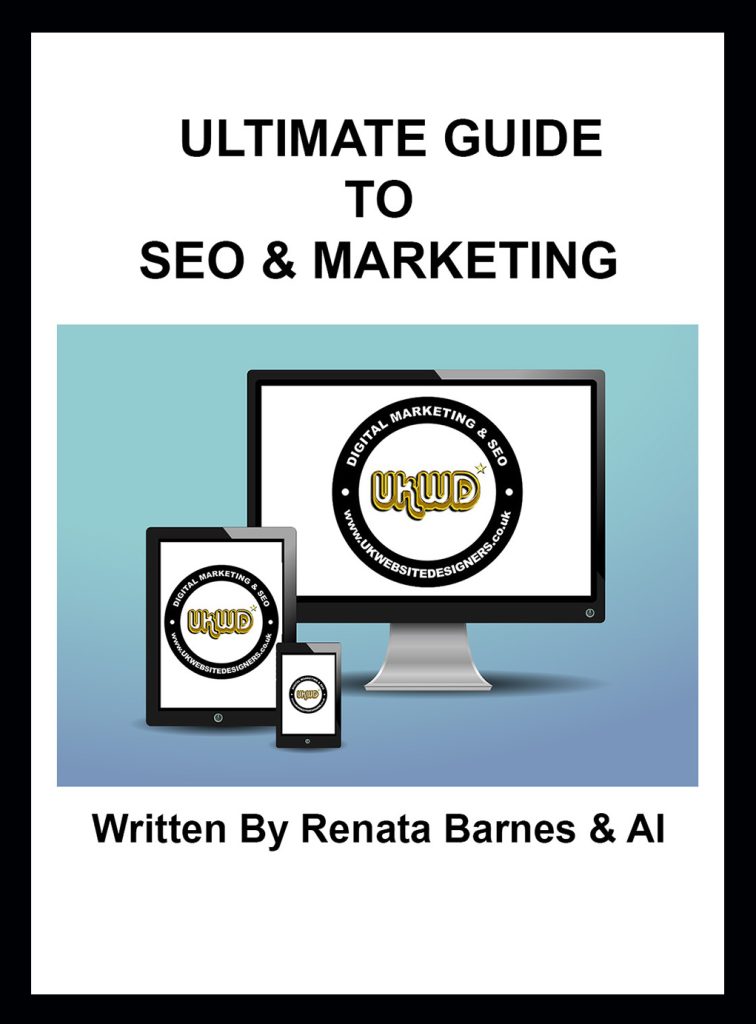 Ultimate Guide To SEO & Marketing, Written By Renata Barnes & AI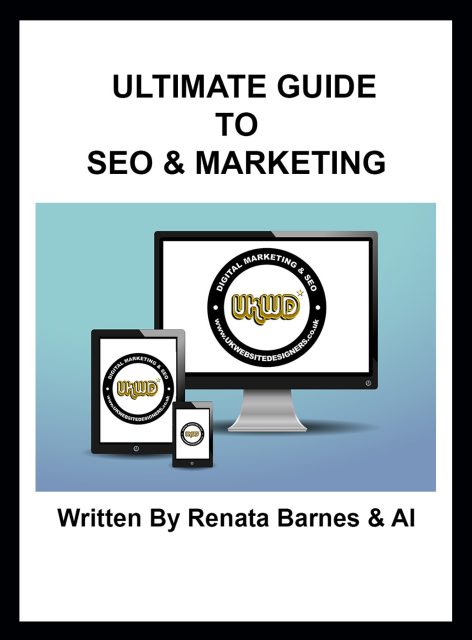 This Book has been written by me with the help of AI. You can download the book for free, but you must be logged in.
The book has limitations, such as, you cannot print or edit it.
I may consider having the option to print and edit depending on how many downloads I get, for a small fee where it will be available on kindle, and may consider publishing a hard copy, I love the smell of paper in books, you can't beat a traditional book even though digital makes life a little easier.
Table Of Contents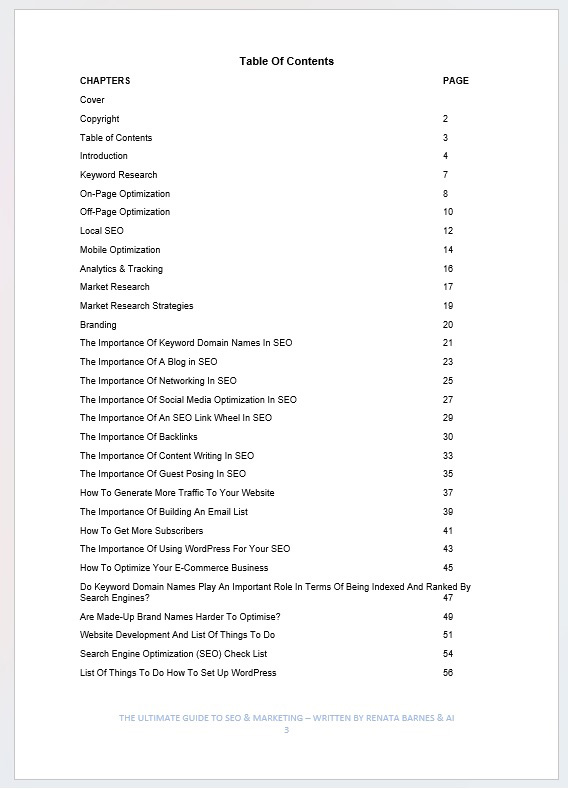 **If you have any problems with the download, just shoot me an email to renata@cymrumarketing.com
Here is the download button:
Ultimate guide to SEO & Marketing Written By Renata Barnes & AI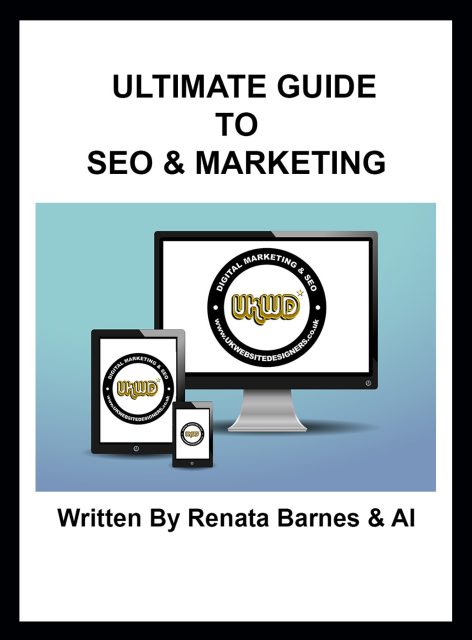 #seo #marketing #digitalmarketing #websitedevelopment #domainnames #keywords #backlinks #blogs #blogposts #smo #networking