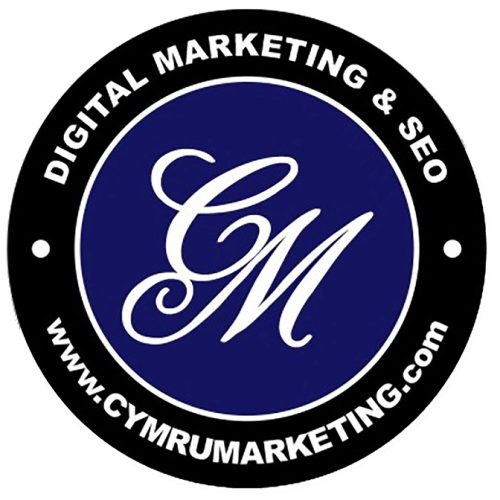 Cymru Digital Marketing Agency: Driving Success In the Online Landscape
Introduction
In the ever-evolving world of digital marketing, businesses need a strategic and creative approach to stay ahead of the competition. Cymru Digital Marketing Agency, with its innovative solutions and client-centered approach, has emerged as a frontrunner in the industry. This article explores the services and capabilities of Cymru Digital Marketing Agency, demonstrating why it is a go-to choice for businesses seeking online success.
Unleashing the Power of Digital Marketing
Cymru Digital Marketing Agency, headquartered in Wales, combines expertise, technology, and creativity to empower businesses and enhance their digital presence. With a comprehensive suite of services, they provide tailored solutions to meet the unique needs of each client, regardless of industry or size.
Services Offered
Search Engine Optimization (SEO): Cymru Marketing employs a data-driven approach to optimize websites, helping clients climb search engine rankings and attract organic traffic. By conducting thorough keyword research, analyzing competitor strategies, and implementing on-page and off-page optimization techniques, Cymru helps businesses achieve improved visibility and higher conversion rates.
Pay-Per-Click Advertising (PPC): Through strategic PPC campaigns, Cymru Marketing assists businesses in reaching their target audience effectively. By leveraging platforms like Google Ads and social media advertising, they ensure that every penny of the advertising budget is maximized, driving qualified leads and boosting brand visibility.
Market Research: Cymru Digital Marketing is using an exact match keyword domain name www.ukmarketresearch.co.uk to drive traffic and lead generation. This puts Cymru Digital Marketing on the map for market research services.
Content Marketing: Cymru Digital Marketing Agency recognizes the importance of compelling content in capturing audience attention. Their team of skilled content creators develops engaging and informative content that resonates with the target market, boosting brand credibility and fostering customer loyalty.
Social Media Marketing: With the widespread influence of social media platforms, Cymru harnesses the power of social media marketing to build brand awareness, engage with the audience, and drive conversions. By creating and managing tailored social media campaigns, they help businesses make a meaningful impact in the digital space.
Website Design and Development: Cymru Marketing understands the significance of a visually appealing and user-friendly website. Their web design and development team creates custom websites that align with clients' brand identities, optimize user experience, and drive conversions.
Conversion Rate Optimization (CRO): Through detailed analysis and testing, Cymru Marketing identifies and optimizes elements of clients' digital assets to enhance conversion rates. Implementing effective CRO strategies, they help businesses maximize their online performance and increase revenue.
Client-Centered Approach
Cymru Digital Marketing Agency takes a client-centered approach to every project. They prioritize understanding each client's unique goals, challenges, and target audience to develop customized strategies that yield tangible results. Their team of digital marketing experts maintains open lines of communication, ensuring clients are involved throughout the process and have a clear understanding of the progress and outcomes.
The Cymru Advantage
Expertise and Experience: With a team of skilled professionals well-versed in the latest digital marketing trends and techniques, Cymru Marketing brings extensive industry experience to the table. They stay up to date with the ever-changing digital landscape, allowing clients to benefit from cutting-edge strategies.
Data-Driven Decision Making: Cymru Marketing relies on data analytics and insights to drive its strategies. They monitor and analyze key metrics to make informed decisions, optimize campaigns, and achieve the best possible outcomes for their clients.
Proven Track Record: Cymru Marketing has a track record of success, having assisted numerous businesses in achieving their digital marketing goals. Through their dedication to excellence, they have garnered a reputation for delivering results and exceeding client expectations.
Collaborative Approach: Collaboration is at the core of Cymru Marketing's philosophy. They work closely with clients, fostering strong relationships built on trust, transparency, and mutual understanding. This collaborative approach ensures that strategies are aligned with clients' visions and objectives.
Conclusion
Cymru Digital Marketing Agency stands out as a reliable partner for businesses seeking to enhance their online presence. Through their comprehensive range of services, client-centered approach, and proven expertise, they help businesses navigate the digital landscape successfully. Cymru Marketing's dedication to excellence and its focus on delivering measurable results make them a go-to choice for businesses looking to achieve online success.
#cymrumarketing #cymrudigitalmarketing #digitalmarketingagency #cymruseo #cymrudigitalagency #cymrumarketingagency #cymrujournal #cymrubusiness #cymrudirectory #digitalmarketing #marketingcardiff #marketingroath #roathbusiness #cardiffbusiness #cymrubusiness