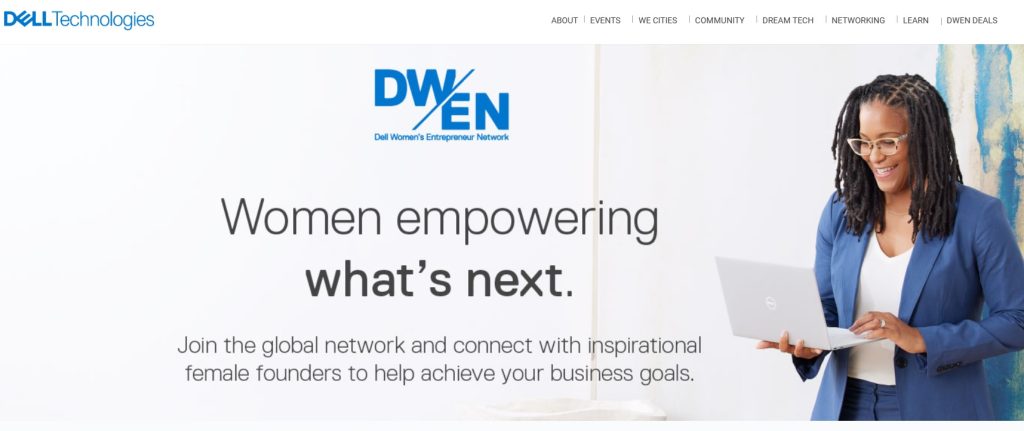 Network For Women, Run By Women, DWEN!
DWEN: Empowering Women in Business Through a Network Run by Women https://dwen.com/
Introduction
In the rapidly evolving landscape of entrepreneurship and business, women have consistently demonstrated their ability to lead, innovate, and excel. Despite facing unique challenges and barriers, women entrepreneurs have made remarkable strides in recent years. One remarkable network that has been pivotal in supporting and amplifying the success of women in business is the Dell Women's Entrepreneur Network, commonly known as DWEN. Founded by Dell Technologies, DWEN is a powerful platform that connects, empowers, and celebrates women entrepreneurs worldwide.
A Global Force for Women Entrepreneurs
DWEN, short for the Dell Women's Entrepreneur Network, is a global community dedicated to promoting and fostering the success of women entrepreneurs. Since its inception in 2010, DWEN has grown into a vibrant and influential network that brings together women business leaders, founders, and innovators from all corners of the world. What sets DWEN apart is not only its focus on women in business but also the fact that it is run by women, for women.
Empowering Through Connection
One of the core principles of DWEN is the power of connection. The network provides a unique space where women entrepreneurs can connect with like-minded individuals, exchange ideas, and collaborate on projects. Through an annual conference, regional events, and an online platform, DWEN facilitates these connections, enabling women to forge valuable relationships and partnerships.
The annual DWEN conference is a highlight of the network's activities. It brings together hundreds of women entrepreneurs, investors, and thought leaders from diverse industries and backgrounds. This event offers a platform for sharing insights, discussing challenges, and exploring opportunities. Moreover, it serves as a powerful reminder of the incredible achievements women have made in the business world.
Learning and Growth Opportunities
In addition to fostering connections, DWEN prioritizes education and personal growth for its members. The network offers a plethora of resources, workshops, and mentoring opportunities to help women entrepreneurs develop essential skills and knowledge. DWEN's educational programs cover various aspects of entrepreneurship, from scaling a business to leveraging technology and innovation.
Mentorship is a cornerstone of DWEN's approach to empowerment. The network encourages experienced women entrepreneurs to serve as mentors, sharing their wisdom and guidance with those who are just starting their entrepreneurial journey. This mentorship not only provides valuable insights but also helps to build a supportive community of women who are invested in each other's success.
Amplifying Success Stories
DWEN recognizes the importance of showcasing the remarkable achievements of women entrepreneurs. By highlighting success stories, the network aims to inspire and motivate others. Through its media and publicity initiatives, DWEN shares the stories of women who have overcome obstacles and achieved significant milestones in their business ventures.
Moreover, DWEN also actively collaborates with research institutions and publishes reports and studies that shed light on the challenges and opportunities women entrepreneurs face globally. This research contributes to a better understanding of the business landscape and helps advocate for policies and initiatives that support women in business.
Conclusion
The Dell Women's Entrepreneur Network (DWEN) stands as a testament to the power of women in business when they come together, support one another, and leverage their collective strength. Run by women, for women, DWEN empowers female entrepreneurs worldwide by fostering connections, offering education and mentorship, and amplifying their success stories.
As DWEN continues to grow and evolve, it serves as a beacon of hope and inspiration for women who aspire to succeed in the world of business. With the support of networks like DWEN, the future looks bright for women entrepreneurs, and the barriers that once held them back are steadily being dismantled, creating a more inclusive and diverse business landscape for all.
ADVERTISEMENT
#dwen #networking #womenentrepreneurs #networkingwomen #delltechnologies #empoweringwomen #womeninvestors