Apologies for our site disappearing today!
Due to a PHP update our site went down due to a fatal error which has now been sorted. However some of our plugin settings have been re-set and after hours of talking with tech support it is up and running again. This is the second time it has happened on two separate sites this month. I was ready to turn up at the hosting providers offices. It took half a day to get this sorted, where I was told to wait 24 hours from the higher tier tech team.
It was due to my persistence, I eventually got through to someone that actually knew what they were doing unlike the first agent this morning. It has taken out a lot of energy, which has made me feel unwell.
Please accept our apologies if some of our content is messed up. It may take us some time to rectify the issues and manually re-instate the content.
I am thankful our site is up and running, although slightly messed up.
#phpupdate #plugins #pluginupdates #themeupdates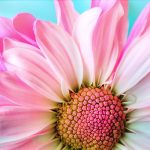 Cymru Marketing Journal (CMJUK) Offers Digital Marketing, Content Writing, Website Creation, SEO, and Domain Brokering.
An open platform that invites contributors and domain sellers serves as a dynamic marketplace where a diverse range of talents and offerings can converge. This platform acts as a collaborative space where individuals or businesses can share their expertise, creativity, and products with a broader audience.