AppDeveloperJobs.com Startup.
I am pleased to announce a new start-up on the market offering a portal for employers to post jobs and for developers seeking work.
This start-up offers businesses a platform to advertise job listings for app developers and to find work.
'App Developers Jobs' carefully approves each applicant before they have an active listing.
Developers who have portfolios may need a helping hand with marketing and businesses looking for developers or offering job vacancies can find the relevant data all in one place.
'App Developers Jobs' markets and advertises both businesses posting projects and developers looking for work.
A business after choosing the type of app they want to have developed will look for reliable partners to work with.
The key thing here is to find people for long-lasting cooperation.
Developing an app needs careful planning, it often requires at least two people: one developer and one designer.
Apps usually require knowledge of a few programming languages, not just talking about the design. Therefore, you need to find a developer that has knowledge of design and development as well as SEO.
Looking for a dev team or a partner.
Depending on your budget if you are aiming at creating a serious app business, working with an app development company would be the best choice. This essentially offers you some benefits like a good team, long-time support, experienced programmers, etc.
Development companies may eventually become your partners so that you'll get not only your apps but also a helping hand in your business. A developer company that can offer, design, development, programming, SEO, marketing, and advertising is worth its weight in gold.
Do head over to 'App Developers Jobs' to advertise a vacancy, hire developers or advertise your business.
#appdevelopment #appdeveloper #appdeveloperjobs ##appdesign #appmarketing #appadvertising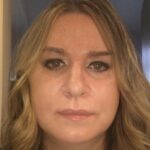 Renata is a businesswoman and published author. She primarily focuses on Digital Marketing, Content Writing, Website Design, Develo[pment, SEO, and Domain Brokering.
Renata is also the Editor of 'iRenata.com', 'UK Website Designers', 'Cymru Marketing Journal', 'UK Domain Brokers' and 'Disability UK' Online Magazine.
Renata offers several services for startups and SMEs.
Renata has a large network of over 10K connections on LinkedIn, compromising of Directors, CEOs, Millionaires, Billionaires, and Royalty. https://www.linkedin.com/in/renata-b-48025811/