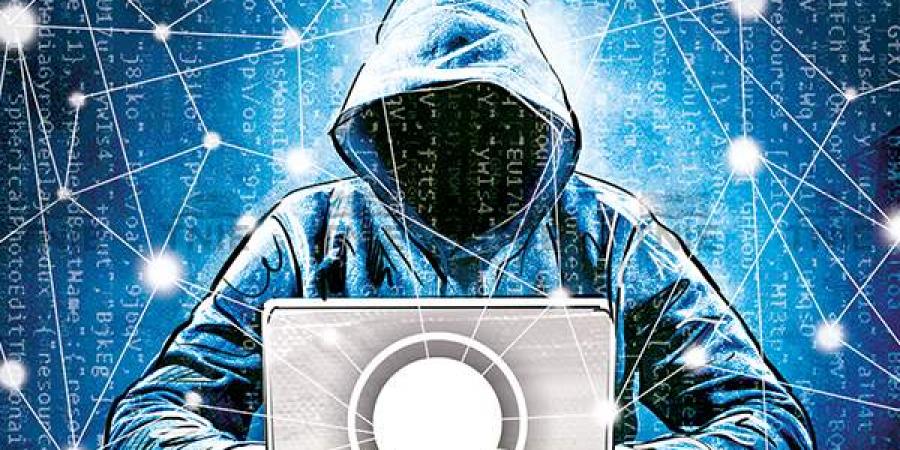 Beware Of Scammers On The Internet
Cyber Crime
The internet has revolutionized the way we communicate, work, and do business. With the proliferation of social media and e-commerce, it has become easier than ever to connect with people and purchase goods and services. However, this convenience has also opened up opportunities for scammers and fraudsters to take advantage of unsuspecting individuals. In this article, we will discuss how to beware of scammers on the internet and social media.
Be wary of unsolicited emails and messages
One of the most common ways scammers try to lure people into their schemes is through unsolicited emails and messages. These messages can be phishing scams, where the scammer poses as a trustworthy entity such as a bank or a social media platform, and asks for personal information or login details. They may also ask for payment upfront for a product or service that they never deliver.
To avoid falling for these scams, never give out your personal information or login details to anyone who asks for it through an unsolicited email or message. Be suspicious of emails or messages that ask you to click on a link or download an attachment.
Do your research
Before making any purchase online or engaging in any business transaction, it's important to do your research. Look up the company or individual you're dealing with, and read reviews and feedback from other customers. Check the company's website and social media pages to make sure they are legitimate and have a good reputation.
Use secure payment methods
When making a payment online, use secure payment methods such as PayPal or credit cards. These payment methods offer protection in case the seller fails to deliver the product or service you paid for. Never wire money or use payment methods that offer no protection.
Be cautious of too-good-to-be-true offers
Scammers often make offers that seem too good to be true, such as a job offer that requires no experience and promises a high salary, or a product that is priced significantly lower than its market value. Be cautious of these offers and do your research before accepting them. Remember, if something seems too good to be true, it probably is.
Protect your personal information
Be careful about sharing your personal information online. Scammers can use your personal information such as your name, address, and phone number to steal your identity or to scam you. Use strong passwords, and avoid using the same password for multiple accounts.
Report suspicious activity
If you come across any suspicious activity or suspect that you have been scammed, report it to the relevant authorities. This can include reporting the scammer to the website or social media platform where you encountered them or reporting the fraud to the police.
The Internet and social media can be great tools for communication, commerce, and entertainment. However, it's important to be aware of the risks and to take steps to protect yourself from scammers and fraudsters. By following the tips outlined in this article, you can reduce your risk of falling victim to scams and enjoy the benefits of the online world safely.
My Personal Story.
I will first tell you how this article came about. I was contacted by someone on Facebook Messenger today in relation to content writing work and was told to contact someone else on Telegram who knows the first entity, but for all, I know they may have been one and the same person.
The person on Telegram said that I would be working with a legitimate company and was given the website address. Everything seemed fine and I was told to submit a 2500-word article and they would pay $5000. After checking out the company on Crunchbase I thought maybe that is the standard price they pay and was not going to question it even though I thought it was rather high. It is not as if I could phone anyone today seeing it is Easter Sunday.
Needless to say, similar pricing has also been advertised on places like Freelancer, Upwork, and People Per Hour. I have now washed my hands of these marketplaces.
Unfortunately I had to give them my bank details to get paid and fortunately for me, there is only about £10 in this particular account ( I was fortunate enough not to give my business account details or my default personal account). I am sure Sanatander will notify me if there is any suspicious activity.
I completed the assignment which I have now told them not to use as it is copyrighted by me and will be plagiarised as I publish it here.
It is not the first time people have tried to scam me and all I will say is a disability charity (yes you heard that right and the person I interacted with was the owner) in the USA on another site agreed on paying me $100 for an article however failed to pay after I submitted my work and I did not see one iota.
From now on I am taking a deposit and all payments will have to go through Stripe to protect my bank details. Thank God I used my brain and did not give them my business bank account.
I have now decided to disassociate myself from all content writing groups, pages, and marketplaces which are riddled with scammers.
Even companies like Freelancer, People Per Hour, and Upwork have an influx of scammers and have disclaimers warning people to be vigilant.
Yes, I am disappointed that I did not get paid because the entity claimed I need to pay the IRS $500, which rang alarm bells as they never gave me an invoice, therefore this was a scam.
Here are the people I dealt with today and I have now turned off my notifications on Telegram and Facebook Messenger.
I will now contact Okta.com on Tuesday as they have UK Support and ask to speak to someone about this.
How many other people have these people that I dealt with today scammed?
I am livid but at the same time I have learned a valuable lesson and that is, if businesses do not want to work on your terms then there is something wrong, especially if they do not send company receipts and pretend to show receipts from Banks that can easily be made up in photoshop as I suspect the receipt that I received was done.
I am tired of all the scam callers whereby I have been forced to silence my phone and stop them calling me, usually trying to sell trading bitcoin and when you say you're not interested they go to say "Why are you not interested" or get aggressive. One person threatened to come and pay me a visit. I am tired of all these entities trying to steal from you.
If you get approached by these people stay clear and take heed to stand your ground. There are many unscrupulous characters walking this earth, just be careful who you trust.
I wasted half a day writing this document and for what?
The-Impact-of-the-Internet-on-Society-Completed

Here are the receipt and copy of the email I received.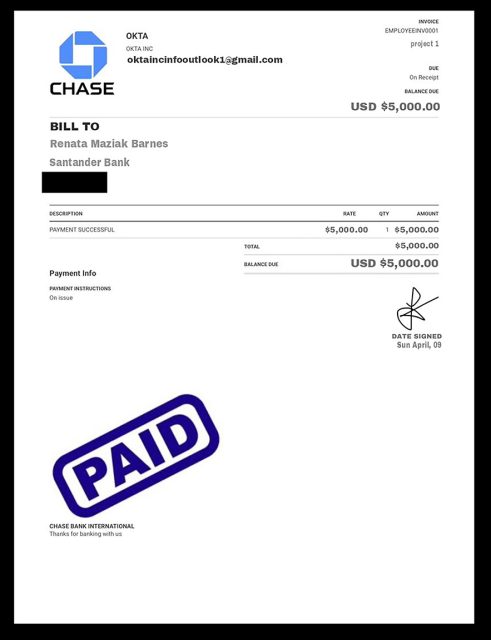 Using a Bank Logo is called Fraud!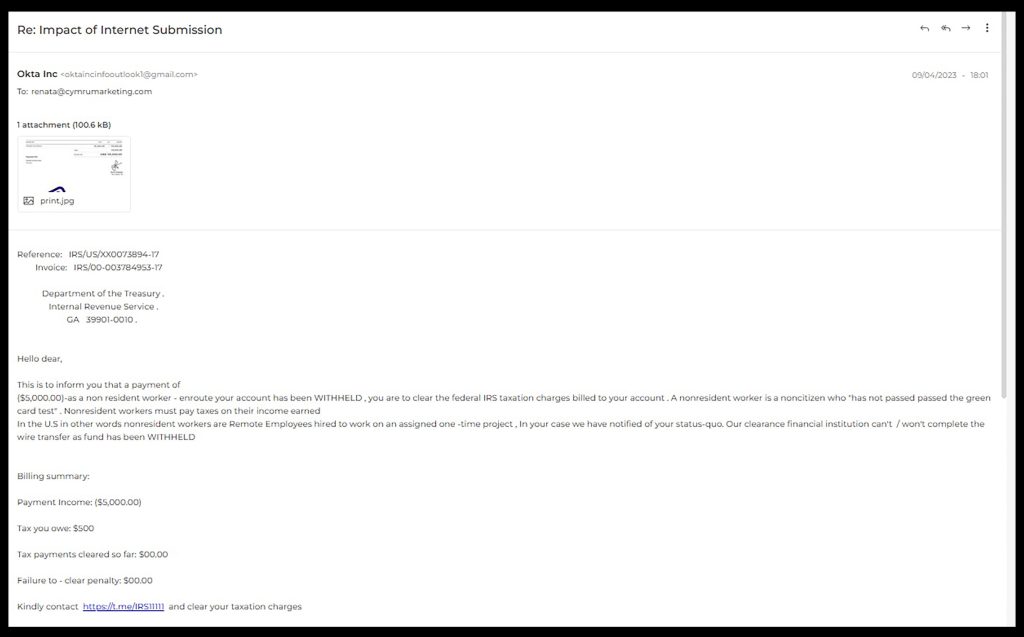 The email basically says the following for the people that find the image text too small:
Reference: IRS/US/XX0073894-17
Invoice: IRS/00-003784953-17
Department of the Treasury .
Internal Revenue Service .
GA 39901-0010 .
Hello dear,
This is to inform you that a payment of
($5,000.00)-as a non resident worker – enroute your account has been WITHHELD , you are to clear the federal IRS taxation charges billed to your account . A nonresident worker is a noncitizen who "has not passed passed the green card test" . Nonresident workers must pay taxes on their income earned
In the U.S in other words nonresident workers are Remote Employees hired to work on an assigned one -time project , In your case we have notified of your status-quo. Our clearance financial institution can't / won't complete the wire transfer as fund has been WITHHELD
Billing summary:
Payment Income: ($5,000.00)
Tax you owe: $500
Tax payments cleared so far: $00.00
Failure to – clear penalty: $00.00
Kindly contact https://t.me/IRS11111 and clear your taxation charges
Conclusion
With an understanding of the American English Language an American never starts off their emails with "Hello Dear" The people that start a conversation like this live in another continent that is all I am saying, without getting a backlash from me being racist. This is my own perception and is not meant to degrade anyone other than the scammers.
UPDATE
I have contacted the legitimate company using their online form and will update what they tell me in due course. Perhaps they themselves may evaluate my writing skills after I show them this article.
ADVERTISEMENT
If anyone wants to give Cymru Marketing legitimate work, like digital marketing or content writing although we offer many services, such as website design and development, domain brokering, and SEO, we will send you a stripe payment link for payment and all work will have to have a deposit. I am done with all the time wasters and scammers.
#scammers #timewasters #contentwriting #digitalmarketing #seo #website design #websitedevelopment #cybersecurity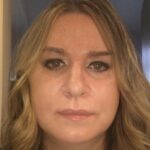 Renata is a businesswoman and published author. She primarily focuses on Digital Marketing, Content Writing, Website Design, Develo[pment, SEO, and Domain Brokering.
Renata is also the Editor of 'iRenata.com', 'UK Website Designers', 'Cymru Marketing Journal', 'UK Domain Brokers' and 'Disability UK Online Magazine.
Renata offers several services for startups and SMEs.
Renata has a large network of over 11K connections on LinkedIn, compromising Directors, CEOs, Millionaires, Billionaires, and Royalty. https://www.linkedin.com/in/renata-b-48025811/