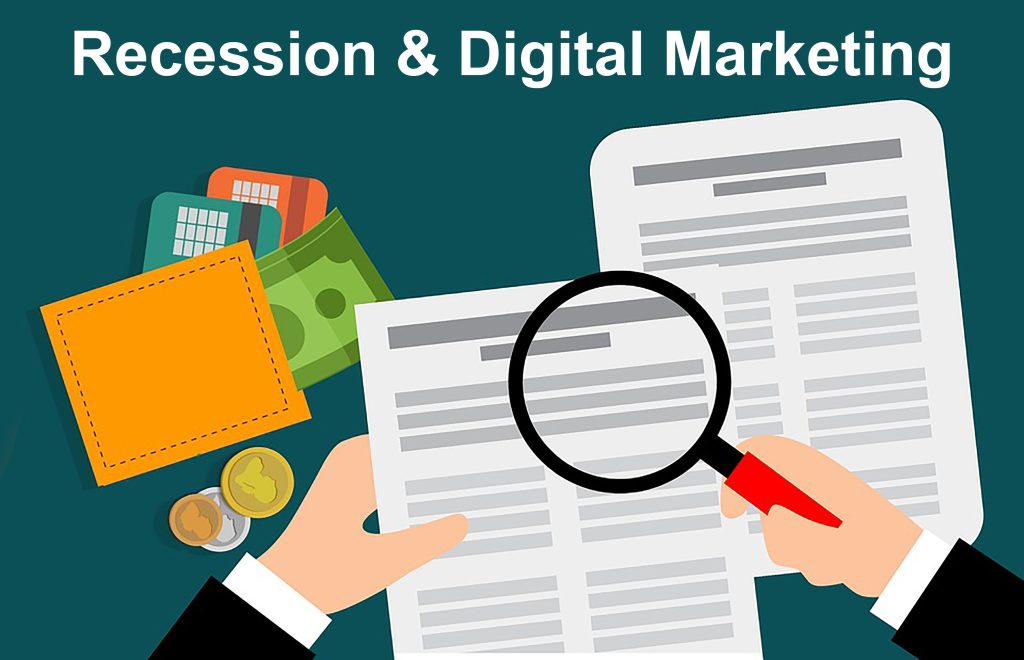 What Recession Means For Business & Prioritizing Digital Marketing Efforts.
Content:
10 Reasons Businesses Should Prioritize Their Digital Marketing Efforts
Weathering the Storm: Businesses Most Vulnerable in a Recession
Leveraging Outsourcing to Navigate Recessions: A Strategic Business Approach
In times of economic uncertainty, such as recessions, many businesses instinctively tighten their belts and cut back on various expenses, often including marketing.
However, this reactive approach can be detrimental to long-term success. Contrary to popular belief, a recession is a critical period for companies to prioritize and ramp up their marketing efforts.
10 Reasons Why Businesses Should Prioritize Their Digital Marketing Efforts
1. Maintain Brand Visibility: During a recession, consumer spending tends to decrease, leading to reduced demand for products and services. By maintaining consistent marketing efforts, businesses can ensure that their brand remains visible in the minds of consumers, positioning them for a quicker recovery once the economy stabilizes.
2. Seize Market Share: When competitors cut back on marketing, it creates an opportunity for proactive companies to capture a larger share of the market. Maintaining or increasing marketing activities can help your business stand out and attract new customers who may be dissatisfied with your competitors.
3. Build Customer Loyalty: Staying connected with your customer base through effective marketing communications demonstrates your commitment to them, fostering a sense of loyalty. During tough times, customers are more likely to stick with brands they trust and feel a strong connection to.
4. Adapt and Innovate: Recessions often lead to shifts in consumer behavior and preferences. Effective marketing allows companies to stay attuned to these changes and adapt their strategies accordingly. It also provides an opportunity to innovate and introduce new products or services that meet emerging needs.
5. Long-Term Investment: Marketing efforts during a recession should be seen as an investment in the future. Building brand equity and maintaining customer relationships now can lead to increased sales and growth once the economic situation improves.
6. Bargain Opportunities: Reduced advertising demand during a recession can lead to more affordable advertising rates and better deals on marketing services. This is an ideal time to negotiate favorable terms with vendors and secure cost-effective marketing initiatives.
7. Emotional Connection: Recessions create anxiety and uncertainty for consumers. By delivering empathetic and reassuring messages through marketing, businesses can forge deeper emotional connections with their audience, fostering trust and empathy.
8. Test and Learn: Recessions provide an opportunity to experiment with different marketing strategies, messages, and platforms. With lower stakes and reduced competition, companies can test new approaches and gain valuable insights that can inform their marketing strategies moving forward.
9. Enhance Online Presence: The digital landscape becomes even more crucial during a recession as consumers increasingly turn to online channels for information and shopping. Investing in digital marketing and e-commerce capabilities can significantly expand your reach and accessibility.
10. Maintain Employee Morale: A robust marketing strategy indicates to employees that the company is focused on growth and innovation, even in challenging times. This can boost employee morale, motivation, and dedication to overcoming obstacles together.
A recession should not signal the retreat of marketing efforts but rather their intensification. Smart businesses recognize that maintaining a visible, adaptive, and customer-centric approach to marketing during tough economic times can set the stage for a more successful rebound when the economy recovers. By focusing on these 10 reasons to prioritize marketing during a recession, companies can navigate the challenges and emerge stronger on the other side.
Weathering the Storm: Businesses Most Vulnerable in a Recession
A recession is a challenging period for economies and businesses alike. The ebb and flow of economic cycles can bring forth uncertain times, and certain businesses are more susceptible to the impact of a recession than others. Understanding which sectors are most vulnerable can help business owners and investors make informed decisions to navigate these turbulent waters.
1. Retail: Retail is one of the most visible victims of a recession. Consumers tend to tighten their belts during economic downturns, opting to cut back on discretionary spending. This directly affects retailers selling non-essential goods such as fashion, electronics, and luxury items. Consumers prioritize essentials like food, healthcare, and housing, causing a significant decline in demand for other products. As a result, retail businesses often face decreased foot traffic, lower sales, and excess inventory, making them highly vulnerable to economic downturns.
2. Hospitality and Tourism: The hospitality and tourism industry heavily relies on consumers' disposable income and confidence in their financial stability. During a recession, people tend to curtail their travel plans and leisure spending, leading to a decline in hotel bookings, restaurant visits, and tourism activities. Conferences and business travel may also decrease as companies cut back on non-essential expenses. This double blow can severely impact the revenue streams of businesses in this sector.
3. Automotive Industry: The automotive industry faces a substantial blow during recessions due to its reliance on consumer purchasing power. Large-ticket items like cars become less of a priority as individuals and families focus on financial security. Declining consumer demand leads to production cuts, layoffs in manufacturing plants, and a drop in car sales, making the automotive industry vulnerable in recessionary times.
4. Real Estate: The real estate market is intricately tied to economic stability. During a recession, job losses and uncertainty about the future can deter individuals from making significant investments like purchasing homes. The demand for both residential and commercial properties drops, leading to decreased property values and a slowdown in construction and development projects. Real estate businesses, including agents, developers, and construction firms, are thus exposed to the impact of recessions.
5. Luxury Goods and Services: Luxury goods and services, including high-end fashion, jewelry, and premium dining experiences, tend to suffer during economic downturns. As consumers become more cautious about their spending, they cut back on extravagant purchases and opt for more affordable alternatives. Luxury businesses are highly dependent on consumer sentiment and discretionary income, making them vulnerable to rapid shifts in economic conditions.
6. Financial Services: While financial services may seem immune due to their role in navigating economic downturns, they are not entirely invulnerable. Recessions can lead to increased loan defaults, reduced investment activity, and lower demand for financial products and services. Banks, investment firms, and other financial institutions can experience a decline in profits, especially if they have substantial exposure to sectors that are hardest hit.
A recession is a time of heightened uncertainty for businesses across the board, but certain sectors are more vulnerable due to their dependence on consumer spending and economic stability. Retail, hospitality, automotive, real estate, luxury goods, and financial services are some of the industries that tend to be most at risk during economic downturns. Business owners in these sectors should be prepared to adapt, innovate, and implement strategies that can help them weather the storm and emerge stronger once the economic tides turn in their favor. Diversification, cost control, and a focus on meeting essential needs can provide a lifeline for businesses striving to survive and thrive in challenging economic conditions.
Leveraging Outsourcing to Navigate Recessions: A Strategic Business Approach
Recessions are economic downturns that can pose significant challenges to businesses across industries. During these times of uncertainty, companies often seek ways to reduce costs and maintain operational efficiency. One strategy that has gained prominence is outsourcing work rather than employing full-time staff. Outsourcing involves delegating specific tasks or functions to external service providers, allowing businesses to tap into specialized expertise while streamlining their operations.
Cost Efficiency: One of the most compelling advantages of outsourcing during a recession is the potential for cost savings. Employing full-time staff comes with a range of expenses, including salaries, benefits, office space, equipment, and training. During a recession, businesses often face budget constraints and a need to cut costs to stay afloat. Outsourcing provides a solution by allowing companies to pay for specific services only when needed. This cost-efficient approach helps preserve capital and enables businesses to focus their resources on core activities that drive revenue.
Flexibility and Scalability: Outsourcing provides a level of flexibility that is essential during times of economic uncertainty. Businesses may experience fluctuating demand for their products or services, making it challenging to predict staffing needs accurately. Outsourcing allows companies to adjust their operations quickly without the burden of hiring or laying off staff. Service providers can quickly scale their resources up or down to meet changing requirements, helping businesses maintain agility in a volatile market.
Access to Specialized Expertise: Recessions often demand a sharper focus on core competencies to remain competitive. By outsourcing non-core functions to specialized service providers, companies can benefit from the expertise and experience of professionals who are dedicated to specific areas of business. This can result in improved quality, increased efficiency, and faster project turnaround times. Whether it's IT support, digital marketing, accounting, or customer service, outsourcing allows businesses to access top-tier talent without the overhead costs associated with hiring full-time employees.
Reduced Risk: Outsourcing can also help mitigate risks associated with economic downturns. Hiring and training new employees during a recession can be risky, as there is no guarantee of a stable workload to sustain their employment. Layoffs due to budget cuts can also damage employee morale and overall company culture. Outsourcing minimizes these risks by providing a more stable and predictable cost structure. Additionally, service providers are often contractually obligated to deliver agreed-upon results, reducing the risk of underperformance.
Focus on Core Competencies: During recessions, companies need to maximize their efficiency and effectiveness. Outsourcing allows businesses to focus on their core competencies while offloading secondary tasks to external partners. By concentrating on what they do best, companies can allocate resources more strategically and make the most of their unique value propositions. This focus can lead to increased innovation, improved customer experiences, and a stronger competitive edge in the market.
Conclusion
Recessions present challenges, but it also offers opportunities for businesses to reassess their strategies and streamline their operations. Outsourcing work instead of employing full-time staff is a strategic approach that can offer numerous benefits during economic downturns. From cost savings and flexibility to access to specialized expertise and risk reduction, outsourcing can be a powerful tool for companies seeking to navigate the uncertainties of a recession. By embracing this approach, businesses can position themselves for resilience and growth, emerging from the downturn stronger than before.
#recession #vulnerablebusinesses #retail #hosipitality #realestate #luxurygoods #financialservices #outsourcing #digitalmarketing
Contact Us Today
ADVERTISEMENT
We provide digital marketing services to include, content creation, content writing, SEO, networking, and social media campaigns starting from £60.00. Unlike the limitations posed by full-time employment, outsourcing offers an adaptable solution that aligns with the fluctuating demands of a rapidly changing market. Rather than creating tasks to keep an employee occupied, outsourcing allows businesses to precisely match their needs with specialized expertise. This approach enhances efficiency, reduces overhead costs, and fosters a culture of flexibility, enabling companies to optimize resources and focus on core competencies. In an era where agility and innovation drive success, outsourcing work stands out as a strategic choice that aligns with the modern business ethos.
Your Banner AD could go here!