The Cause Of Price Rises In The UK.
Have you ever wondered why everything is going up in the UK at an alarming rate? Are we led to believe that everything is going up because of Put#ns W#r? (Words are being censored).
The reality is something I have been saying for some time and that is the UK Government is in debt.
Borrowing November just gone was more than double what it was of November 2021.
Interest on government debts stood at £7.3 billion, up £2.4 billion on the same time last year.
Public sector net debt was up to 98.7% of GDP from 98.2% the previous month.
Danni Hewson, AJ Bell financial analyst, commented on the latest public sector finances: "Even in the midst of the pandemic November's borrowing figures didn't reach the heights, they've reached this year. The government's simply spending far more than it's bringing in despite the fact the tax take has increased significantly. One major factor behind the rise in borrowing costs is our old adversary inflation. Interest payments on all that debt have shot up to reach another record high for the month, coming in at more than seven billion pounds, a rise of almost two and a half billion on November 2021".
This then has a knock-on effect on the citizens of the UK. When we left the EU, the UK automatically owed trillions in debt.
My argument then and still stands today Brexit was sold on the fact with a lot of people wanted to vote out of the EU because of immigration. But immigration actually boosted the economy because whilst they worked they were paying taxes and buying and shipping abroad. Immigration has now escalated to another level of helping Ukrainians to start new lives whilst escaping their war-torn country.
So my point was would you allow a bunch of strangers to decide what is good for your company/business or would you entrust financial advisors? The same can be said that people who do not have an ounce of common sense let alone political or economic knowledge why were they given a chance to vote on the state of our country?
Everyone that voted out is now left to blame for the mess the UK is in and it's only going to get worse.
If you do not know what you are talking about do not pretend that you do. By voting, you impact the country in the long run. People should educate themselves before talking about politics or economics and should not be made to vote unless they have passed an IQ test.
UK inflation: Is Brexit causing it to accelerate?
Former Bank of England policymaker Adam Posen insists that 80 percent of the reason why the UK has the highest inflation of any G7 country is due to the impact of Brexit on immigration and the labour market.
UK inflation: Is Brexit causing it to accelerate? – The Irish Times
He warned: "You've seen a huge drop in migrant labour, a disruption in labour markets that everybody experienced due to Covid and reopening, but with fundamentally less elasticity… and that [Brexit] has to be a major part of it," he told a conference at Kings College in London.
Brexit explains 80% of UK inflation – and why it is here for the long run (thelondoneconomic.com)
#costofinflation #pricerises #costofliving #bankofengland #brexit #policymakers #politics #economics #immigration #financialadvisors #IQtests #generalelections #voting #commonsense #interestrates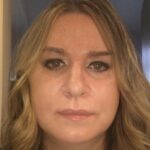 Renata is a businesswoman and published author. She primarily focuses on Digital Marketing, Content Writing, Website Design, Develo[pment, SEO, and Domain Brokering.
Renata is also the Editor of 'iRenata.com', 'UK Website Designers', 'Cymru Marketing Journal', 'UK Domain Brokers' and 'Disability UK Online Magazine.
Renata offers several services for startups and SMEs.
Renata has a large network of over 11K connections on LinkedIn, compromising Directors, CEOs, Millionaires, Billionaires, and Royalty. https://www.linkedin.com/in/renata-b-48025811/