Why Is Marketing Important For Business: Unlocking Success in a Competitive World.
Marketing is not just about promoting products and services; it encompasses a comprehensive set of strategies and activities aimed at understanding customers, creating value, building strong brand identities, and driving sustainable growth. This article explores the significance of marketing for businesses and highlights key reasons why it should be a top priority for every organization.
Building Brand Awareness: Marketing serves as a powerful tool for building brand awareness, allowing businesses to establish their presence in the market. Effective marketing campaigns create visibility and recognition, enabling customers to develop familiarity and trust with a brand. A strong brand image increases the likelihood of customer engagement, sales, and customer loyalty. By consistently delivering a compelling brand message through various marketing channels, businesses can differentiate themselves from competitors and capture the attention of their target audience.
Understanding Customer Needs: Successful marketing involves understanding customer needs and preferences. Through market research, businesses can gather valuable insights about their target customers, including their demographics, behaviors, and buying patterns. This information enables companies to tailor their products, services, and marketing strategies to align with customer expectations. By addressing customer needs effectively, businesses can create personalized experiences, forge deeper connections, and ultimately increase customer satisfaction and loyalty.
Expanding Market Reach: Marketing helps businesses expand their market reach by reaching out to new audiences and demographics. By identifying and targeting specific market segments, companies can optimize their marketing efforts to connect with potential customers who are more likely to be interested in their offerings. Through digital marketing channels such as social media, search engine optimization, and content marketing, businesses can reach a wider audience at a fraction of the cost compared to traditional marketing methods. This broader market reach enhances brand exposure, generates leads, and drives business growth.
Driving Sales and Revenue: The ultimate goal of marketing is to drive sales and generate revenue. Effective marketing campaigns create demand for products or services, attract potential customers, and encourage them to make purchasing decisions. By strategically positioning their offerings and communicating the value they provide, businesses can influence consumer behavior and increase sales. Moreover, marketing activities such as promotions, discounts, and loyalty programs can incentivize repeat purchases and foster customer retention, contributing to long-term revenue growth.
Adapting to Changing Market Dynamics: Marketing plays a crucial role in helping businesses adapt to changing market dynamics. By continuously monitoring market trends and consumer preferences, companies can identify new opportunities and respond promptly to emerging challenges. Marketing facilitates agility and flexibility, allowing businesses to adjust their strategies, product offerings, and communication channels to stay relevant and competitive in a dynamic marketplace. Through effective marketing, organizations can stay ahead of the curve and seize growth opportunities as they arise.
A Comprehensive List of Effective Marketing Strategies for Success
With the ever-evolving digital world and changing consumer behavior, businesses need to adopt a diverse range of marketing approaches to stand out from the crowd. In this article, we present a comprehensive list of marketing strategies that can help businesses boost their brand presence, engage with their target audience, and drive sales.
Content Marketing: Content marketing involves creating and sharing valuable, relevant, and consistent content to attract and retain a clearly defined audience. This strategy can take the form of blog posts, articles, videos, infographics, and social media content. By providing valuable information, businesses can position themselves as industry experts and build trust with their audience.
Social Media Marketing: Utilizing social media platforms like Facebook, Instagram, Twitter, and LinkedIn is crucial for businesses to reach and engage with their target audience. Companies can leverage these platforms to share updates, and promotions, and engage in conversations with their followers. Paid social media advertising can also help amplify reach and target specific demographics effectively.
Search Engine Optimization (SEO): SEO is the process of optimizing a website to rank higher in search engine results pages. By improving their website's visibility, businesses can attract organic traffic and generate leads. This strategy involves keyword research, on-page optimization, link building, and creating high-quality content. A strong SEO strategy can significantly enhance brand visibility and credibility.
Pay-Per-Click (PPC) Advertising: PPC advertising allows businesses to display ads on search engines or websites and pay only when a user clicks on the ad. Platforms like Google Ads and Bing Ads provide effective PPC options. This strategy offers immediate visibility and can be highly targeted, driving traffic and conversions. Thorough keyword research and ad optimization are key to successful PPC campaigns.
Email Marketing: Email marketing remains a powerful strategy for nurturing customer relationships and driving conversions. By building an email list, businesses can send targeted messages, newsletters, promotions, and personalized content directly to their subscribers. Crafting compelling subject lines, segmenting email lists, and providing valuable content are essential for effective email marketing.
Influencer Marketing: Influencer marketing involves collaborating with popular social media influencers or industry experts to promote products or services. Influencers have a loyal following, and their endorsement can significantly impact brand awareness and credibility. Partnering with influencers who align with your brand values can effectively reach your target audience.
Affiliate Marketing: Affiliate marketing is a performance-based strategy where businesses reward affiliates for each customer or visitor they bring through their marketing efforts. This strategy can increase brand exposure, drive traffic, and boost sales. Creating an attractive affiliate program and partnering with relevant affiliates can be a cost-effective marketing tactic.
Video Marketing: Video content has become increasingly popular, making video marketing a valuable strategy. Videos can be used for product demonstrations, tutorials, testimonials, or brand storytelling. Platforms like YouTube and social media networks offer excellent avenues to engage with audiences through video content.
Viral Marketing: Viral marketing involves creating captivating and shareable content that spreads rapidly across various platforms. The goal is to generate buzz and increase brand awareness organically. Humorous, emotional, or thought-provoking content tends to perform well in viral marketing campaigns.
Customer Referral Programs: Encouraging satisfied customers to refer their friends and family can be a powerful marketing tool. By offering incentives or discounts for referrals, businesses can leverage their existing customer base to expand their reach and attract new customers.
Conclusion:
Marketing enables businesses to build brand awareness, understand customer needs, expand market reach, drive sales and revenue, and adapt to changing market dynamics. By investing in strategic and customer-centric marketing initiatives, organizations can gain a competitive edge, foster growth, and forge long-lasting relationships with their customers. Ultimately, marketing serves as a vital engine that propels businesses forward in their pursuit of sustainable success.
By utilizing content marketing, social media marketing, SEO, PPC advertising, email marketing, influencer marketing, affiliate marketing, video marketing, viral marketing, and customer referral programs, businesses can build a strong brand presence, engage with their target audience, and drive growth. Successful implementation of these strategies requires continuous monitoring, adaptation, and experimentation to stay ahead of the competition and ensure long-term success.
In today's fiercely competitive business landscape, effective marketing plays a pivotal role in the success and growth of any organization.
Further Reading
ADVERTISEMENT
#marketing #digitalmarketing #cymrumarketing #cymrumarketingjournal #cymrujournal #contentmarketing #socialmediamarketing #seo #ppc #emailmarketing #influencermarketing #affiliatemarketing #videomarketing #viralmarketing #customerreferralprogram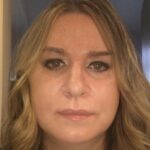 Renata is a businesswoman and published author. She primarily focuses on Digital Marketing, Content Writing, Website Design, Develo[pment, SEO, and Domain Brokering.
Renata is also the Editor of 'iRenata.com', 'UK Website Designers', 'Cymru Marketing Journal', 'UK Domain Brokers' and 'Disability UK Online Magazine.
Renata offers several services for startups and SMEs.
Renata has a large network of over 11K connections on LinkedIn, compromising Directors, CEOs, Millionaires, Billionaires, and Royalty. https://www.linkedin.com/in/renata-b-48025811/