---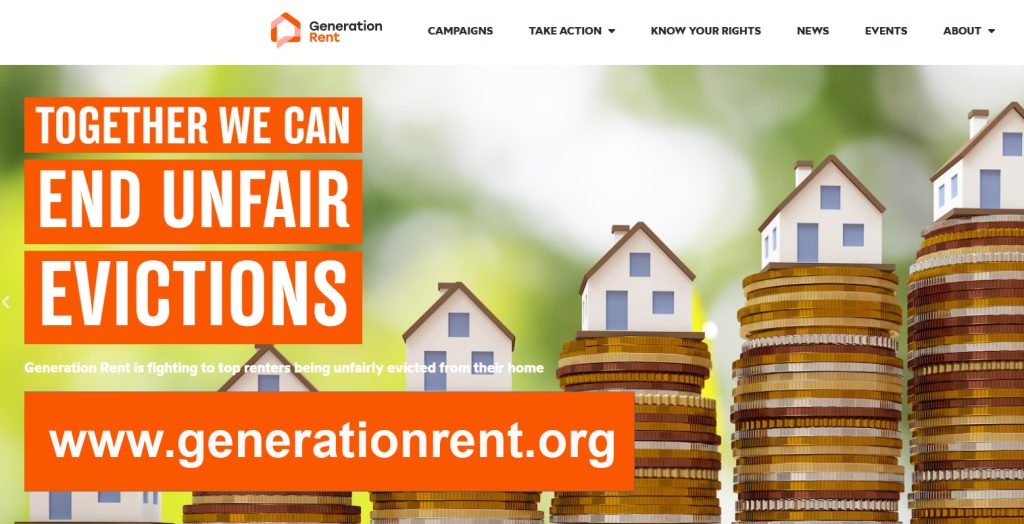 ---
Landlords' and tenants' useful links page have various links to government websites, primarily focusing on Wales & England so that the information is of an authoritative source. We will try to add more links as soon as they become available.
Directory At A Glance
Changes to tenancy Agreements. As of December 1, 2022
("PRS") Under the new law
The Housing Act 1998
Rent Increase
Rent Inflation
Rent Caps
Energy Performance Certificates (EPC)
Green Deal Energy Saving Grant
Smoke & Carbon Monoxide Alarms
Fire Extinguishers
Asbestos Inspections
Landlord Safety Inspections
Further Reading
Sub-letting
Property Guardians
Energy Company Obligation (ECO)
Contracts/Tenancy Agreements
Tenancy Agreement Types
How often do tenancy agreements have to be renewed?
Your Rights
Renting Useful Links
Mold removal should be executed by a professional tradesperson.
Renters Reform Bill To Abolish Section 21 No-Fault Eviction Notices
Changes to tenancy Agreements. As of December 1, 2022, all current tenancy agreements will automatically become occupation contracts.
An existing tenancy with a fixed-term assured shorthold tenancy will convert to a fixed-term standard occupation contract. If it is a periodic assured shorthold tenancy, it will convert to a periodic standard contract.
Although an occupation contract can start with a verbal agreement, it must be backed up by a written statement of the contract. Written statements for new contracts from December 1, 2022, onward must be given within 14 days of the occupation date. For converted contracts, written statements need to be issued by June 1, 2023. www.tenancyagreementservice.co.uk
("PRS") under the new law:
Your landlord must give you at least six months' notice (a 'section 173' notice in the Act) to end the contract, providing you do not break a term of the contract, often called a 'no fault' notice (increased from two months' notice);
No fault notices cannot be issued until six months after you move in (the 'occupation date' of the contract).
If your landlord has not acted on the 'no fault notice' (so they haven't used it to try to get possession of the property), they can't issue another one for six months.
If you have a fixed-term contract (which says how long the contract is for) your landlord cannot normally issue a notice to end your contract. If you don't leave, the fixed-term contract will usually become what is called a 'periodic standard contract' at the end of the fixed term, and your landlord will have to serve a six-month no-fault notice to bring this to an end.
Landlords cannot include a break clause (to regain possession) in fixed-term standard contracts of less than two years. If the fixed term is two years or more, your landlord cannot give you notice until at least month 18 of the fixed-term contract and will have to give you at least six months' notice.
Tenants: housing law is changing (Renting Homes) | GOV.WALES
The Housing Act 1998
Housing Act 1988 (legislation.gov.uk)
Rent Increase
General rules around rent increases
For any tenancy:
Your landlord must get your permission if they want to increase the rent by more than previously agreed
The rent increase must be fair and realistic, which means in line with average local rents
How your landlord must propose a rent increase
If the tenancy agreement lays down a procedure for increasing rent, your landlord must stick to this. Otherwise, your landlord can:
renew your tenancy agreement at the end of the fixed term but with an increased rent
agree on a rent increase with you and produce a written record of the agreement that you both sign
use a 'Landlord's notice proposing a new rent' form, which increases the rent after the fixed term has ended
Your landlord must give you a minimum of one month's notice (if you pay rent weekly or monthly). If you have a yearly tenancy, they must give you 6 months' notice.
Source – Private renting: Rent increases – GOV.UK (www.gov.uk)
Rent Inflation
Formula rent inflation
Subject to the Rent Cap requirements explained in paragraph 3 below, the following tables must be used to adjust the 2000-01 formula rent to 2022-23 levels.
| Year | Inflation | Additional | Total |
| --- | --- | --- | --- |
| 2001-02 | 3.3% | 1.0% | 4.3% |
| 2002-03 | 1.7% | 0.5% | 2.2% |
| 2003-04 | 1.7% | 0.5% | 2.2% |
| 2004-05 | 2.8% | 0.5% | 3.3% |
| 2005-06 | 3.1% | 0.5% | 3.6% |
| 2006-07 | 2.7% | 0.5% | 3.2% |
| 2007-08 | 3.6% | 0.5% | 4.1% |
| 2008-09 | 3.9% | 0.5% | 4.4% |
| 2009-10 | 5.0% | 0.5% | 5.5% |
| 2010-11 | -1.4% | 0.5% | -0.9% |
| 2011-12 | 4.6% | 0.5% | 5.1% |
| 2012-13 | 5.6% | 0.5% | 6.1% |
| 2013-14 | 2.6% | 0.5% | 3.1% |
| 2014-15 | 3.2% | 0.5% | 3.7% |
| 2015-16 | 1.2% | 1.0% | 2.2% |
| 2016-17 | N/A | N/A | -1.0% |
| 2017-18 | N/A | N/A | -1.0% |
| 2018-19 | N/A | N/A | -1.0% |
| 2019-20 | N/A | N/A | -1.0% |
| 2020-21 | 1.7% | 1.0% | 2.7% |
| 2021-22 | 0.5% | 1.0% | 1.5% |
| 2022-23 | 3.1% | 1.0% | 4.1% |
Source Credit:
https://www.gov.uk/government/publications/rent-standard/limit-on-annual-rent-increases-2022-23-from-april-2022
Rent caps
Formula rent caps for 2022-23
Limit on annual rent increases 2023-24 (from April 2023) – GOV.UK (www.gov.uk)
Limit_on_annual_rent_increases_2023-24

Landlords that are charging more than the rent caps should refund the tenants all overcharged payments, and if it is found that a property is available for rent at less than what the landlord is charging the current tenant he/she should price match the rent.
Other Resource:
Homelet rental index: https://homelet.co.uk/homelet-rental-index
Rent review clauses
Check your most recent tenancy agreement for a rent review clause.
This is a term in your agreement that says how the rent can be increased. Not all tenancy agreements have them. The clause might be quite general and say something like: "The landlord will review the rent in April each year and give the tenant 1 month's notice of any increase". Or it could be more specific and say something like: 'The rent will increase each April in line with the Retail Price Index (RPI)".
A rent review clause will not usually apply if your fixed term has ended. It will apply if the agreement says the tenancy continues as a contractual periodic tenancy after the fixed term. Rent increases in a periodic tenancy | Shelter England – Shelter England
Rent increases for private tenants | Shelter England – Shelter England
https://lha-direct.voa.gov.uk/
Energy Performance Certificates (EPC)
The purpose of an Energy Performance Certificate (EPC) is to provide prospective buyers or tenants with information about a building's energy efficiency. This allows them to take energy considerations into account when making investment or business decisions regarding the purchase or occupation of the building.
It is possible to get an EPC certificate without entering the property. You might find someone who would do an EPC based on the postcode without going into the house. However, it is important to note that it is against the law to advertise a property for rent without an EPC.
Green Deal Energy Saving Grant
Smoke & Carbon Monoxide Alarms
Fire Extinguishers
How often do fire extinguishers have to be checked in rented accommodation?
Annual fire extinguisher checks
The next check is annual. Every fire extinguisher must receive a basic service annually. This is to be carried out by a competent and trained professional service engineer. The fire extinguishers will be inspected and certified in accordance with British Standards 5306-3:2017.
The annual fire extinguisher inspection will include:
Any visual signs of damage or corrosion
Check that the tamper seal is in place
Check the pressure gauge is working correctly
Check the extinguisher for the correct pressure
Check the operating instructions on the extinguisher are clear and easy to read
Check the discharge hose for any damage, blockages, and corrosion
Replace the 'O' ring on the discharge hose or horn
Weigh the extinguisher and record information on the label
Clean the extinguisher
Make sure wall mounting brackets are secure and in good condition
Source –
Asbestos Inspections
The CAR regulations make clear that landlords have a legal duty of care to inspect their property for asbestos and to take appropriate steps to deal with it if necessary. These are clearly outlined in various online guides – a notable example is that published by the British Landlords' Association (BLA).
Landlords are legally responsible for assessing any risks of asbestos in every part of the building where people do not live. As a landlord of a rental property, you would have to check for asbestos in the stairways, entrance halls, boiler rooms, roof spaces, garages, and even a communal garden.
Source –
Landlord Safety Inspections
Have a registered electrician carry out a professional check every five years to get an Electrical Installation Condition Report (EICR) or sooner if the most recent report recommends it
Make the EICR available to every tenant before they move in and each time the tenancy changes hands
Protect against potential electric shocks by checking the property has an adequate residual current device (RCD) installed
While it is not law, it is good practice for:
all movable electrical items are supplied to have an annual portable appliance test (PAT). Any items that aren't in good condition or not fit for purpose should be replaced
a registered electrician to carry out a visual inspection of the electrical system between tenancies, including checking all sockets and light fittings
Source:
What will be inspected and tested?
The 'fixed' electrical parts of the property, like the wiring, the plug sockets, the light fittings (chandeliers, spotlights, etc.), dimmer switches, hot zones, the washing machine hard wiring (no loose cables on floors), and the consumer unit (fuse box) will be inspected.
What about electrical appliances like cookers, fridges, televisions, etc?
The Regulations do not cover electrical appliances, only fixed electrical installations.
The government recommends that landlords regularly carry out portable appliance testing (PAT) on any electrical appliance that they provide and then supply you with a record of any electrical inspections carried out as a good practice.
You're responsible for making sure that any of your own electrical appliances are safe.
See guidance on portable appliance testing (PAT).
You may also want to consider registering your own electrical appliances with a product registration scheme.
What will the electrical inspectors and testers do?
They will undertake a test of the electrical installations in the home, using specific equipment. They may need to disconnect the electrical installations from the main supply while they test them.
They will produce a report, sometimes usually an Electrical Installation Condition Report (EICR). This report details the condition of the electrical installations and any remedial works or further investigations which may be needed.
What sort of thing will the report say?
Inspectors use the following classification codes to indicate where a landlord must undertake remedial work.
Code 1 (C1): Danger present. Risk of injury. The electrical inspector may make any C1 hazards safe before leaving the property.
Code 2 (C2): Potentially dangerous.
Further Investigation (FI): Further investigation is required without delay.
Code 3 (C3): Improvement recommended. Further remedial work is not required for the report to be deemed satisfactory.
If the report contains a code C1, C2, or FI, then your landlord must ensure that further investigative or remedial work is carried out by a qualified person within 28 days, or less if specified in the report.
Source – Guide for tenants: electrical safety standards in the private rented sector – GOV.UK (www.gov.uk)
What should I do if my landlord does not give me a copy of the report, does not arrange an inspection, or fails to do any remedial work as stated in the report?
Local councils have strong enforcement powers. You should contact your local council if your landlord has not complied with any part of the Regulations, such as failing to arrange an inspection or not acting on the work required by the report.
Further Reading
tenant-letting-fees-detailed-guidance

rsw-tenant-s-guide

renting-homes-course-handbook-01.12.22

Sub-letting
You must check your contract with your landlord or agent if you are permitted to sub-let.
Rent-to-rent is when the landlord rents out a property to a tenant on a single-let basis. This tenant will then sublet the property and will rarely live there. You must check your contract if you are allowed to do this. Rent-to-rent can be a lucrative business but you as the tenant will be responsible for all the maintenance and call-outs. People who rent-to-rent usually list their properties on Airbnb for higher prices than what they are renting the property for.
Rent to Rent Explained (progressiveproperty.co.uk)
Property Guardians
A property guardian is a house sitter either because the property owner is away temporarily and does not want their property vacant for security reasons or is someone who has entered into an agreement to live in a building or part of a building to deter squatters whilst being refurbished or awaiting a buyer that would otherwise be empty for the primary purpose of securing and safeguarding the property.
Property guardians: guidance – GOV.UK (www.gov.uk)
Energy Company Obligation (ECO)
Homeowners and Tenants can benefit from the scheme.
The Energy Company Obligation (ECO) is a government energy efficiency scheme in Great Britain to tackle fuel poverty and help reduce carbon emissions.
To find out more about ECO, see the about the scheme section.
Energy Company Obligation (ECO) – Homeowners and tenants | Ofgem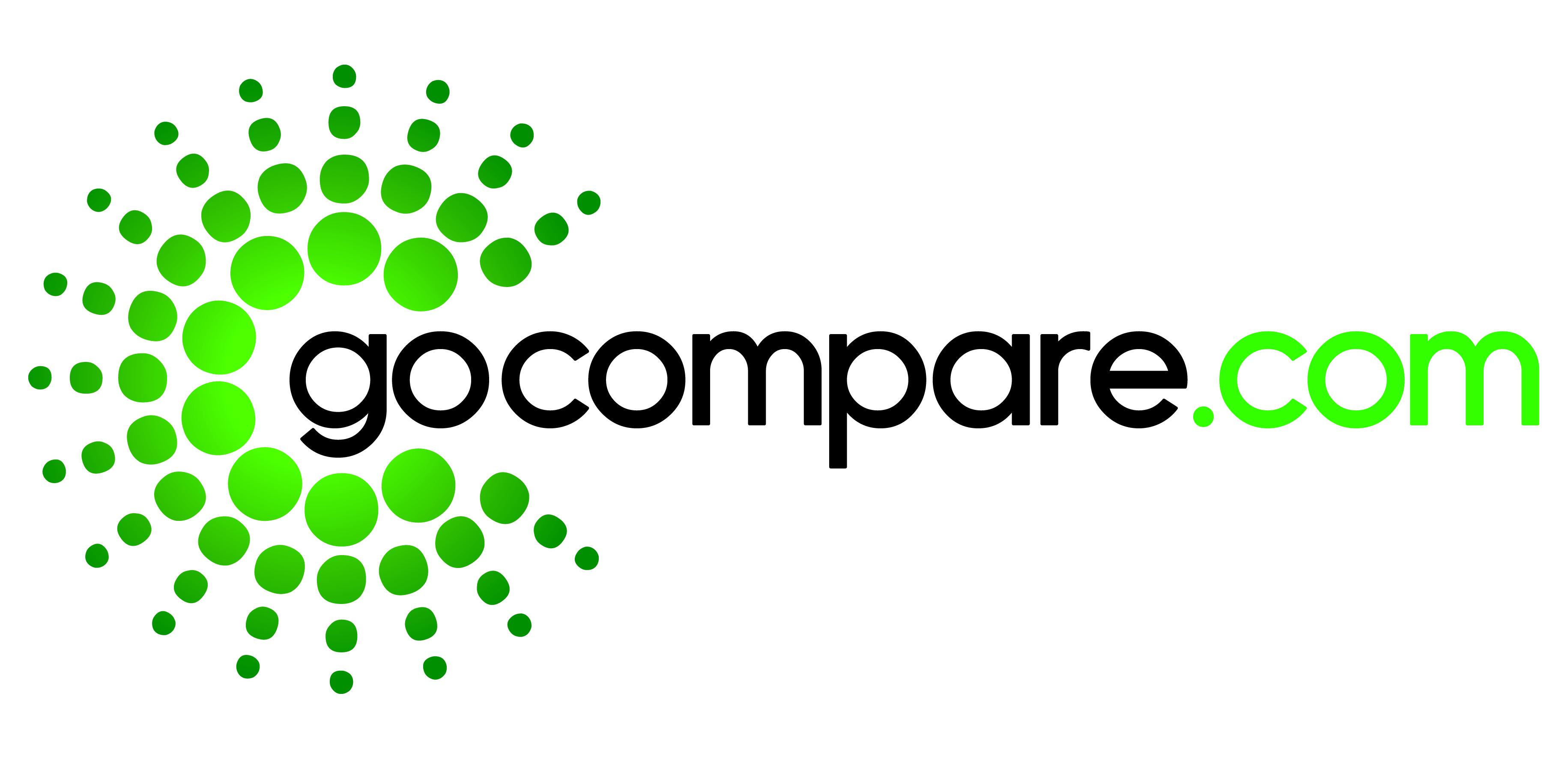 https://www.gocompare.com/gas-and-electricity/guide/energy-calculator/
Contracts/Tenancy Agreements
Tenancy agreements: a guide for landlords (England and Wales): Tenancy types – GOV.UK (www.gov.uk)
Tenancy Agreement Types
Assured tenancies
Tenancies starting between 15 January 1989 and 27 February 1997 may be assured. Your tenants have increased protection from eviction with this type of agreement.
How often do tenancy agreements have to be renewed?
So do you have to renew your Tenancy agreement every year or not?
The short answer is no, you do not have to renew every year but some landlords may want to, which would then enable them to increase the rent.
At the end of the fixed term, your tenancy will become periodic. Statutory periodic or contractual periodic, there's a subtle difference between the two but the key thing is that the tenancy continues on a periodic (generally monthly) basis until one or other party formally gives notice.
Your Rights
---
---
Protection from being evicted if you complain
'Retaliatory eviction' is when a landlord asks a tenant to leave their property because they have made a complaint, for example about conditions. This is unacceptable.
If you have an assured shorthold tenancy (AST – the main type of tenancy agreement between tenants and landlords) and you have raised a legitimate complaint about the condition of your property with your landlord and your local authority, and the local authority serves a notice, you may have protections under the Deregulation Act 2015.
Once you have made a complaint, the local authority should carry out an inspection of the property and, if appropriate, they will serve a notice on your landlord. If this is either an 'improvement notice' or a 'notice of emergency remedial action' under the Housing Act 2004, your landlord cannot legally evict you for 6 months using the 'section 21' process provided you have followed the correct procedure. See guidance on GOV.UK.
Renting Useful Links
Mold removal should be executed by a professional tradesperson.
Mold is a common household issue that can have serious implications on the health and well-being of tenants. As a landlord, it is crucial to understand and fulfill your responsibilities in addressing mold problems promptly and effectively.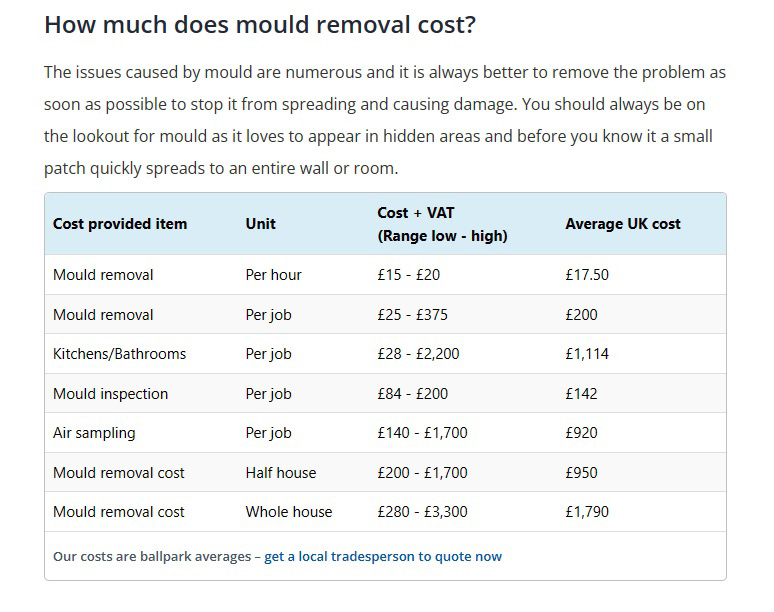 Source: https://www.checkatrade.com/blog/cost-guides/mould-removal-cost/
Renters Reform Bill To Abolish Section 21 No-Fault Eviction Notices
SPONSORED ADVERTISEMENT
---
EMOTIONAL DISTRESS – LANDLORDS -TENANTS – LITIGATION
---
#landlords #landlordsandtenants #landlordselectricalsafetyinspections #renting #rentsmartwales #tenancyagreements #subletting #renttorent #airbnb #smokealarmtesting #carbonmonoxidedetectors
---