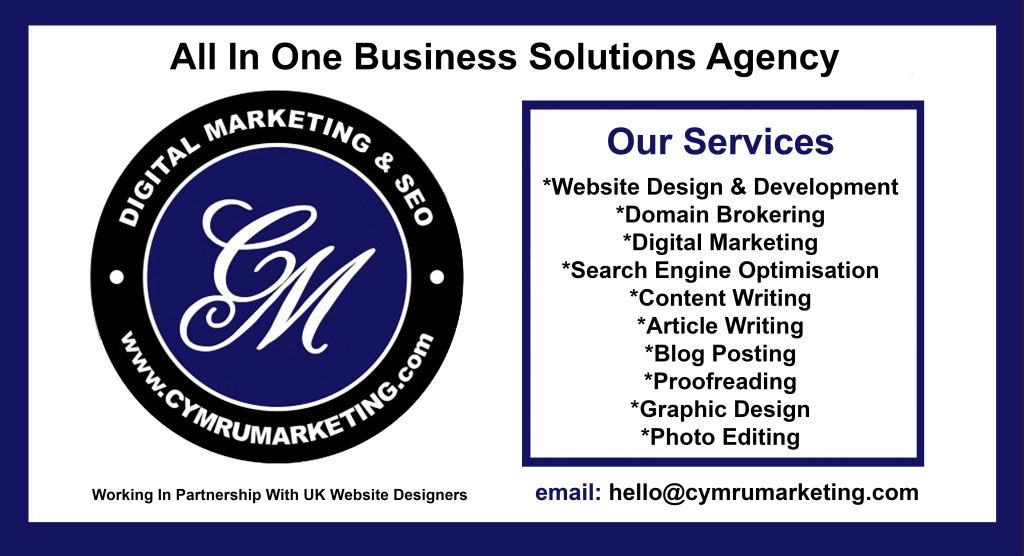 UK Market Research – Semi Developed
Our Services
SEO, SMO Marketing: SEO stands for Search Engine Optimization. It is a set of strategies with the broad goal of bringing more people to your website by improving your search engine rankings. Social media optimization (SMO) is the process of increasing awareness of a product, brand, or event on social media. SMO involves analyzing the content that will resonate most with an account's followers, including graphics, text, hashtags, and links.
Writing to include: Content Writing: for web content specializing in providing relevant content for websites and blogs, writing articles. Content should contain keywords aimed at improving a website's SEO. Ghostwriting is writing literary or journalistic works, speeches, or other texts that are officially credited to another person as the author." Copywriting, is "writing the text for the purpose of advertising or other forms of marketing".
Digital Marketing: To include Video Marketing & Outbound Marketing For Advertising using Banner AD campaigns, sending emails & PPC.
Social Media Marketing: (For company awareness on social networks, spread the word).
Domain Brokering: (Finding prospective buyers/investors for premium domain names to include adverting and outbound marketing).
Advertising: (For Letting the world know about your brand).
Graphic Design: (For Designing Logos, Stationary, and Literature).
Affiliate Marketing: (To monetize your domain name, whilst generating traffic).
Branding & Re-Branding: (Help make the transition).
Books/eBooks Design & Publishing: (Help you or your business write about your story or a business service).
Blog Posts & Articles: (Writing on any topic plagiarise-free).
Press Release: (Let journalists write about the business you are promoting).
Website Design, Development & Hosting: Building digital real estate where you transition your physical business to an online presence. We specialize in e-commerce stores and static sites. Every business should have a blog and we can develop WordPress sites to expand your SEO link wheel.
Strategy Development: Strategy development is a process that organizations use to analyze their internal and external environments to determine the resources and actions they require to stay competitive and successful. It involves scanning for influences and setting goals and objectives that can change in response to internal and external shifts
Customer Insight: Customer insight, also known as consumer insight, is the understanding and interpretation of customer data, behaviors, and feedback into conclusions that can be used to improve product development and customer support. Insights are the actionable motivations behind the wants and needs of customers that can be used to expand features, develop new products or services, and improve customer satisfaction.
Customer Experience (CX): Customer experience (CX) refers to how a business engages with its customers at every point of their buying journey—from marketing to sales to customer service and everywhere in between. It is the sum or aggregate of customers' perceptions and feelings resulting from all their interactions with a business or brand.
Market Research: Market research means the action or activity of gathering information about consumers' needs and preferences. It allows a company to discover the target market and get opinions and other feedback from consumers about their interest in the product or service. Market research is a combination of primary information—information gathered directly—or secondary information, which is information an outside entity has already gathered.
Stakeholder Management: Stakeholder management is a four-step process of identifying stakeholders, determining their influence, developing a communication management plan, and influencing stakeholders through engagement. It is a critical component to the successful delivery of any project, program, or activity. A stakeholder is any individual, group, or organization that can affect, be affected by, or perceive itself to be affected by a program.
Affinity Marketing: Affinity marketing is a concept that consists of a partnership between a company (supplier) and an organization that gathers persons sharing the same interests to bring a greater consumer base to their service, product, or opinion. This partnership is known as an affinity group. Affinity marketing focuses on developing strategic partnerships between complementary brands and businesses. A mutually beneficial marketing strategy can then be adopted between the pair.
Event Management: Event management is the process of creating and maintaining an event. This process spans from the very beginning of planning all the way to post-event strategizing. At the start, an event manager makes planning decisions, such as the time, location, and theme of the event. Event management is the application of project management to the creation and development of small and/or large-scale personal or corporate events such as festivals, conferences, ceremonies, weddings, formal parties, concerts, or conventions.
Crisis Management: Crisis management means the process by which a business or other organization deals with a sudden emergency situation. It refers to the identification of a threat to an organization and its stakeholders in order to mount an effective response to it. Crisis management is the strategy of anticipating crises at the corporate level and planning how to deal with them effectively. The process of having a business continuity plan in place in the event of a crisis is known as crisis management. Crisis management is the application of strategies designed to help an organization deal with a sudden and significant negative event.
Internal Communications: Internal communication refers to the movement, exchange, or dissemination of information within an organization. It involves communication among different levels, departments, and employees of the same entity. It is key to the smooth functioning, collaboration, and identity of the organization. Internal communication can be conducted by using various tools and channels, such as e-mail, Slack, Asana, team drives, or immediate supervisors.
Please Contact Us Using The form Below: