Online Doctors – Personal Support Programme (PSP): Revolutionizing Health and Wellbeing Services for SMEs and the Self-Employed
The importance of health and well-being cannot be overstated. For small and medium-sized enterprises (SMEs) and self-employed individuals, balancing work, family, and personal health can be a significant challenge. However, a ground-breaking initiative is changing the game. The Personal Support Programme (PSP) is setting a new benchmark for essential health and wellbeing services, discounts, financial rewards, and benefits, all accessible through an easy-to-use app.
Understanding the PSP
The Personal Support Programme (PSP) is a pioneering platform that addresses the unique challenges faced by SMEs, self-employed professionals, and their families when it comes to health and wellbeing. This innovative solution goes beyond traditional employee benefits, catering to those who often lack access to comprehensive support systems.
Key Features and Benefits
Health and Wellbeing Services: The PSP provides a wide range of health and wellbeing services, including access to telemedicine, mental health support, nutritional guidance, fitness programs, and stress management resources. These services are tailored to meet the specific needs of individuals and families, ensuring comprehensive support.
Discounts and Financial Rewards: One of the standout features of the PSP is its ability to provide discounts and financial incentives for healthier choices. Users can access exclusive discounts on healthcare services, fitness memberships, healthy food options, and wellness products. Additionally, individuals who actively engage in healthier behaviors can earn financial rewards, creating a win-win scenario for both health and financial stability.
Customization: The PSP understands that everyone's health and well-being needs are unique. It allows users to customize their experience based on their individual goals and preferences. Whether someone is focusing on weight management, stress reduction, or quitting smoking, the app tailors its offerings accordingly.
Family-Centric Approach: The PSP recognizes that well-being is not limited to the individual but extends to their families. It offers family-oriented programs, enabling users to include their loved ones in their wellness journey. This promotes a holistic approach to health that encompasses the entire household.
User-Friendly App: Accessibility is a cornerstone of the PSP's success. The user-friendly app makes it easy for individuals and families to access all the program's features, from health resources to financial rewards. With just a few taps on a smartphone, users can make healthier choices and enjoy the associated benefits.
Why PSP is a Game-Changer for SMEs and the Self-Employed
Comprehensive Support: SMEs often struggle to provide comprehensive benefits to their employees, and self-employed professionals may have limited access to such services. The PSP bridges this gap, offering an all-in-one solution for individuals and their families.
Cost-Efficiency: The program not only improves health and well-being but also helps manage healthcare costs by encouraging preventive measures. It can lead to reduced healthcare expenses and higher productivity.
Employee Retention and Satisfaction: For SMEs, offering the PSP can boost employee retention and satisfaction, as it demonstrates a commitment to their health and overall well-being.
Empowering Self-Employed Professionals: Self-employed individuals often lack the traditional employee benefits provided by larger organizations. The PSP empowers them to take control of their health and make informed choices, leading to a healthier and more productive lifestyle.
The Personal Support Programme (PSP) is redefining health and wellbeing support for SMEs and self-employed professionals. By offering a wide range of services, discounts, financial rewards, and a user-friendly app, the PSP is setting a new benchmark for essential health and wellbeing solutions. This innovative initiative not only enhances the quality of life for individuals and their families but also has the potential to transform the landscape of health and well-being support in the business world. It's a win-win for both individuals and the organizations that embrace it.
Exploring 360 Wellbeing: A Comprehensive Guide to Holistic Health For Businesses
Individuals, Businesses, and Entrepreneurs are turning to holistic approaches to health and wellness, seeking balance in mind, body, and spirit. One such platform that offers holistic health solutions is "360 Wellbeing," a website that provides a wide range of resources, services, and information aimed at improving one's overall well-being.
What is 360 Wellbeing?
360 Wellbeing is a comprehensive online platform dedicated to promoting holistic health and wellness. It is designed to address every aspect of an individual's well-being, including physical, mental, emotional, and spiritual health. The website offers a plethora of services, resources, and information to help users live a more balanced and fulfilling life.
Key Features and Services
Wellness Blogs: 360 Wellbeing offers a rich repository of wellness blogs covering a variety of topics, from nutrition and exercise to mindfulness and stress management. These blogs provide valuable insights and practical tips for individuals looking to enhance their health and wellness.
Online Courses: The platform provides access to a range of online courses, which cover different aspects of holistic health. These courses can help users develop new skills, learn about alternative therapies, and explore holistic approaches to common health concerns.
Mental Health Support: 360 Wellbeing recognizes the importance of mental health. It offers resources and guidance for managing stress, anxiety, and depression. Users can find articles and tools to improve their emotional well-being.
Nutrition and Diet Guidance: Proper nutrition is a cornerstone of overall health. The website provides information on healthy eating, balanced diets, and recipes that support well-being.
Holistic Practitioner Directory: For those seeking holistic health practitioners, the site offers a directory of professionals, making it easier to find qualified experts in alternative therapies, such as acupuncture, yoga, or Reiki.
Community and Support: 360 Wellbeing fosters a sense of community by offering forums and discussion boards where users can share their experiences and advice. Support from like-minded individuals can be a valuable resource on the journey to well-being.
Conclusion
360 Wellbeing website offers a wealth of resources, services, and a supportive community for those interested in exploring alternative therapies and promoting a more balanced and fulfilling life.
Swift and convenient, the mobile app ensures you have round-the-clock, immediate access. With just a tap, you can connect with a GP, schedule an appointment with a therapist, and seek guidance from legal and financial experts.
What you get a glance:
With a 24/7 GP Helpline of up to 30 minutes per consultation and 6 online face-to-face mental health counseling sessions per year, you certainly get value for your money.
Online doctors offer convenience and immediate access to medical advice. However, physical doctors continue to play a crucial role in complex diagnoses, surgeries, and hands-on treatments. The integration of online and physical healthcare professionals can lead to a more comprehensive and accessible healthcare system, ensuring that patients receive the most appropriate care based on their specific needs.
In the past, exclusive access to essential health and wellbeing services, along with associated discounts and financial benefits, was limited to employees of major corporations or individuals with private medical insurance. However, 360 Wellbeing's Personal Support Programme (PSP) has now democratized these vital resources, making them accessible to everyone at a significantly reduced cost.
Remember, personal well-being is a unique and evolving journey, and websites like 360 Wellbeing can serve as a valuable resource along the way.
---
#360wellbeing #onlinedoctors #ukonlinedoctors #mentalhealth #mentalhealthsupport #smementalhealth #gpai
---
ADVERTISEMENTS
Many business owners face a silent battle with their mental health, juggling the pressures of entrepreneurship, financial concerns, and the responsibility of managing their enterprise. The stress and isolation that often accompany the role can take a toll on their mental well-being, leading to burnout, anxiety, and depression. It's essential for business owners to recognize the importance of seeking support and practicing self-care to maintain a healthy work-life balance and protect their mental health.
---
UK Online Doctors From £3.99 Per Month
For SMEs & Self-Employed
---
Online Mental Health Therapy For UK & Overseas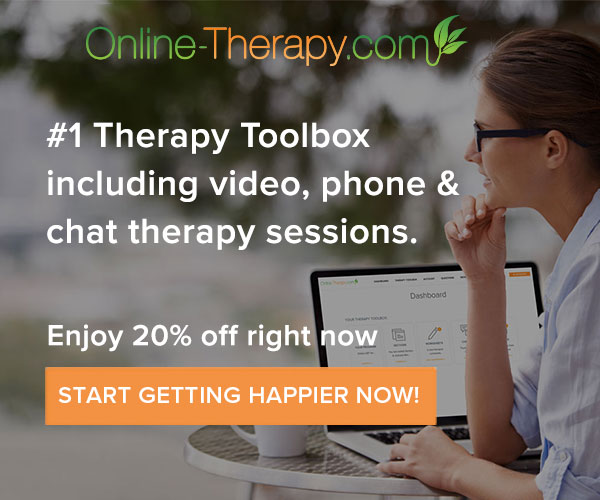 ---
Disability UK -Disabled Entrepreneur
Disability UK – Disabled Entrepreneur offers a range of services, including a directory of disabled entrepreneurs, a blog featuring stories of successful disabled entrepreneurs, and information on funding opportunities and accessibility resources. Not only do we focus on disabilities and illnesses we also try and support men's mental health and teenagers/young persons. We have introduced our latest writer "Mr. Tibbles The Cat Reporter" for our younger audience.
---
Domain Name For Sale!
---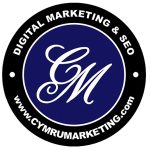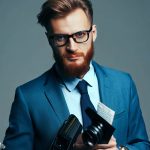 Andrew Jones stands as a veteran journalist celebrated for his profound expertise in the realms of current affairs, politics, and health reporting. With an illustrious career spanning over two decades, he has firmly established himself as a trusted and authoritative voice in the field, consistently delivering astute analysis and thought-provoking commentary on some of the most pivotal issues of our time.
From an early age, Andrew's fervor for journalism was unmistakable, and he pursued this calling with unwavering commitment. He meticulously honed his skills and deepened his knowledge through rigorous education and hands-on experiences, solidifying his status as the go-to source for news outlets seeking comprehensive and meticulously researched articles.
Throughout his journey, Andrew has contributed significantly to distinguished newspapers and magazines, leaving an indelible imprint on the media landscape. His work has graced the pages of renowned publications, including the prestigious Cymru Marketing Journal (CMJUK), where he consistently delivered thought-provoking pieces that resonated with readers and ignited substantive conversations.
Andrew's reporting style is characterized by an unwavering dedication to impartial, fact-based journalism. He ardently strives to furnish readers with a well-rounded and comprehensive perspective on intricate issues, acting as a guiding light in navigating the complex worlds of current affairs, politics, and health, rendering them more transparent and understandable.