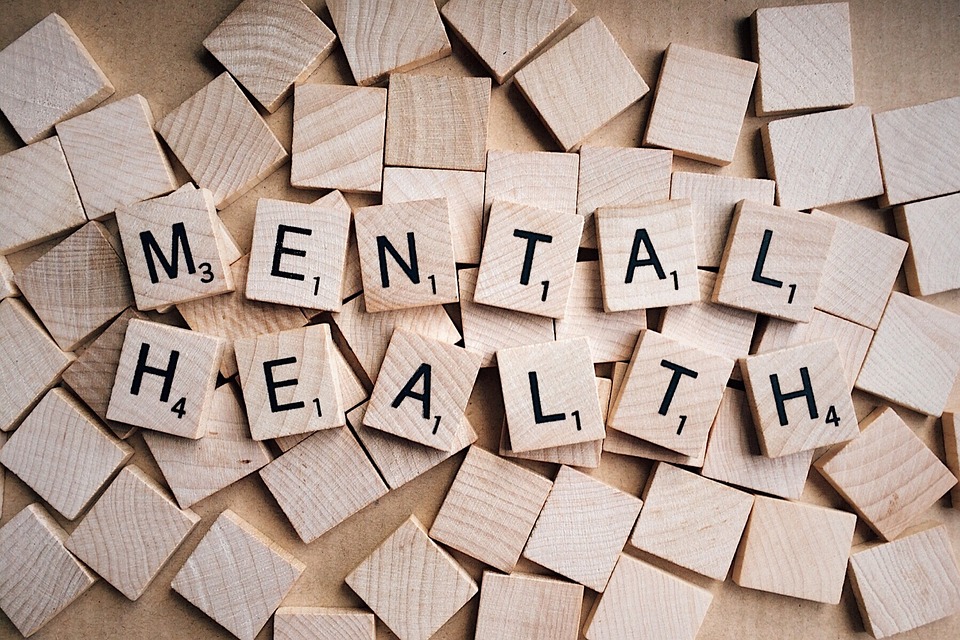 Empowering Individuals with Mental Health Conditions to Thrive in the Workplace: Pension Secretary Mel Stride's Vision
Mental health awareness is steadily gaining recognition, it is reassuring to see government officials taking concrete steps to address the unique challenges faced by individuals with mental health conditions. Pensions Secretary Mel Stride has recently announced an encouraging initiative—a new consultation aimed at encouraging people with mental health conditions to work. This forward-thinking approach reflects a growing awareness of the potential of these individuals and a commitment to creating a more inclusive and supportive work environment.
Breaking Down the Stigma
Mental health has long been a topic shrouded in stigma and misunderstanding. For years, individuals grappling with mental health conditions have faced prejudice and discrimination in various aspects of life, including employment. This new consultation seeks to break down these barriers and promote a more inclusive and compassionate society.
One of the fundamental aspects of this initiative is addressing the misconceptions that surround mental health. By fostering open and honest conversations, Mel Stride aims to create an environment where individuals can comfortably disclose their mental health conditions without fear of discrimination or bias. This is an essential step in reducing the stigma and promoting a culture of empathy and understanding.
Creating Supportive Workplaces
The workplace plays a pivotal role in the lives of most individuals. It is where they spend a significant portion of their time and derive their livelihood. It is also an arena where individuals with mental health conditions can face unique challenges. Recognizing this, the consultation aims to encourage employers to take proactive measures in creating supportive work environments.
One of the key aspects of this initiative is providing resources and guidance to employers on how to accommodate employees with mental health conditions. This includes offering flexible work arrangements, providing access to mental health support services, and implementing anti-stigma campaigns within the workplace. By equipping employers with the tools to support their employees' mental health, the government is actively promoting a more inclusive and nurturing work culture.
Promoting Equal Opportunities
The consultation also underscores the importance of providing individuals with mental health conditions equal opportunities for personal and professional growth. Mel Stride's vision is not merely about getting people into jobs but ensuring that they have the chance to thrive and progress in their careers.
To achieve this, the government plans to work closely with employers and organizations to promote initiatives that foster career development for individuals with mental health conditions. This may include mentorship programs, training opportunities, and support for entrepreneurship endeavors. By leveling the playing field, the consultation aims to ensure that individuals with mental health conditions can pursue their aspirations with confidence.
Pros and Cons of Getting Mental Health People back to work, for employers and employees
Getting individuals with mental health conditions back to work can have both advantages and disadvantages for both employers and employees. It's important to consider these factors carefully to create a supportive and productive work environment. Here are some pros and cons for both parties:
For Employers:
Pros:
Diverse and Inclusive Workforce: Hiring individuals with mental health conditions promotes diversity and inclusion in the workplace, which can lead to a more creative and innovative work environment.
Skilled and Dedicated Employees: Many individuals with mental health conditions are highly skilled, dedicated, and motivated workers who can contribute positively to the organization.
Tax Benefits and Incentives: In some regions, employers may receive tax benefits or incentives for hiring individuals with disabilities, including mental health conditions.
Reduced Turnover: By providing support and accommodations, employers can reduce turnover rates and retain valuable employees.
Cons:
Accommodation Costs: Employers may need to invest in accommodations and support services, such as flexible work hours or workspace modifications, which can incur additional costs.
Productivity Challenges: There may be periods of reduced productivity or absenteeism due to the employee's mental health condition, which can impact overall team performance.
Training and Awareness: Employers need to invest in training and awareness programs to educate staff on mental health issues and create a supportive environment.
Potential Legal Issues: Failing to provide reasonable accommodations or discriminating against employees with mental health conditions can result in legal consequences.
Potential Health & Safety Issues: Employing someone with mental health issues can present challenges related to potential health and safety concerns in the workplace. These may include situations where an employee's condition affects their ability to focus, make sound judgments, or maintain emotional stability, potentially leading to accidents or errors that compromise safety. Moreover, depending on the nature and severity of the mental health condition, there may be instances when the employee's actions or behaviors could pose a risk to themselves or others. Employers must carefully assess the specific circumstances and provide appropriate support and accommodations to mitigate these potential health and safety issues while fostering a safe and inclusive work environment.
For Employees:
Pros:
Financial Stability: Returning to work provides financial stability and a sense of purpose, which can positively impact an individual's mental health.
Social Interaction: Work can offer social interactions, support networks, and a sense of belonging that may be lacking during periods of unemployment.
Skill Development: Employment can provide opportunities for skill development, career advancement, and personal growth.
Sense of Achievement: Successfully managing work despite a mental health condition can boost self-esteem and a sense of achievement.
Cons:
Stigma and Discrimination: Employees with mental health conditions may face stigma, discrimination, or lack of understanding from colleagues or supervisors.
Stress and Pressure: Balancing work and mental health can be challenging, leading to increased stress or exacerbating symptoms.
Possible Disclosure Challenges: Disclosing a mental health condition to an employer can be difficult, as individuals may fear negative consequences or judgment.
Adjustment Period: Returning to work after a mental health-related absence may require an adjustment period, during which individuals may face challenges in adapting to the work environment.
Conclusion
Pensions Secretary Mel Stride's announcement of a new consultation to encourage people with mental health conditions to work is a commendable step towards a more inclusive and empathetic society. By breaking down stigma, creating supportive workplaces, and promoting equal opportunities, this initiative acknowledges the potential of individuals with mental health conditions and seeks to empower them to contribute meaningfully to the workforce.
As the consultation unfolds, it is essential for all stakeholders, from government officials to employers and advocacy groups, to actively participate in shaping policies and practices that will make a real difference in the lives of those affected by mental health conditions. Ultimately, the success of this initiative will be measured by the positive impact it has on individuals' lives, their well-being, and their sense of belonging in the workforce.
The decision to get individuals with mental health conditions back to work should be based on careful consideration of the specific circumstances, needs, and support systems in place. Creating an inclusive and supportive work environment, along with appropriate accommodations and awareness, can maximize the benefits while minimizing the challenges for both employers and employees.
Further Reading
Disability benefit changes will encourage people with mental health conditions into work, minister claims (msn.com)
DWP accused of forcing jobseekers to apply for roles they're 'entirely unsuitable for' (msn.com)
Benefit reforms to help thousands back to work will 'increase anxiety' for disabled people (msn.com)
Disabled could be offered more support to work from home under benefits reforms (msn.com)
Mentally Disabled Are Being Forced to Work – Instead Start a Business Today! | DISABLED ENTREPRENEUR – DISABILITY UK
ADVERTISEMENT
#backtowork #mentalhealth #mentalhealthemplyment #employment #pensionsecretary #melstride #mentalhealthstigma #mentalhealthdiscrimination