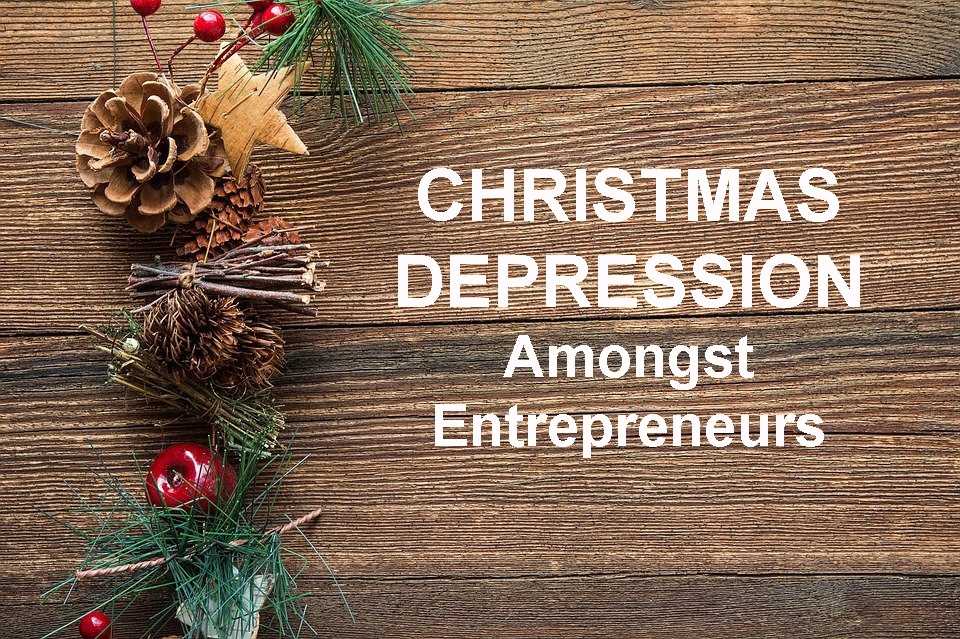 Christmas Depression Amongst Entrepreneurs.
Tis the season to be jolly. Christmas Holiday Season is meant to be filled with happiness and cheer, with social gatherings and celebrations and gifting. But this year is like no other.
As well as all the things that some people are not looking forward to this time of year, we have the added bonus of the Coronavirus Covid-19 Pandemic and limited household meetups.
For many people, it is a time filled with sadness, self-reflection, loneliness, and anxiety.
The demands of making your Christmas perfect may cause us to be on the verge of a mental breakdown with rushing around shopping for gifts, food, and outfits as well as organizing parties. Even having more people than normal can cause us to be stressed as we want the turkey and trimmings to be impressive and we have to portray everything as hunkey Dorey even though we may be having a nervous meltdown. If we have to balance entrepreneurship on top, we can end up feeling overwhelmed.
Most CEO if you ask them how their business is doing will without a shadow of a doubt say "Everything is Great". No one wants to admit failure or tell the real truth. Being honest by saying your business has problems is a sign of weakness and no one wants to look stupid or inadequate for failing. Some people are just waiting for you to fail just to say "I told you so", hence CEOs will always show they are doing great.
Entrepreneurs are:2x more likely to suffer from depression
6x more likely to have ADHD
3x more likely to struggle with addiction
11x more likely to receive a bipolar diagnosis
12 Quotes on Entrepreneur Burnout And Depression, From Those Who've Walked The Path: https://medium.com/amp/p/a0d62a3ed389
People who normally do not view themselves as depressed may develop symptoms, such as:
Stress
Anxiety
Depression, crying a lot or wanting to stay in bed all-day
Headaches (migraines)
insomnia
Over-eating
Indulging in too much alcohol
Wanting to Isolate
Overthinking
Intrusive thoughts
Balancing your home and your business can lead to a lot of tension. Christmas is also a financial burden with us overspending or not budgeted properly and perhaps not having enough funds. Sometimes it can be difficult to gift a large household and extended family and friends. It is this time of year that people spend by maxing out their credit cards. However whilst spending it does not hurt in the short term, however when it comes to paying at the end of the month in the long term that is when people feel they are in hot water and start to get depressed even more.. Knowing how to budget your money will either make you or break you.
People do not look forward to Christmas for a number of reasons:
Financial Burden & Obligations
Loneliness (perhaps they have no family or friends)
Grief (the loss of a person through death or breakup can be very traumatic and painful to handle)
Mental Health Issues (Depression, PTSD, Anxiety) Perhaps they do not want reminders of the past
Social Disconnection (finding it hard to socialize)
Not getting along with some family members and the awkwardness of reuniting once a year
Dealing with alcoholism surrounded by people who are drinking
Paying Christmas Bonuses (not having enough funding)
Having your business restricted due to pandemic regulations causes you to have financial difficulties (businesses closing for good or laying off staff)
Not being able to travel because of pandemic regulations
Illness, not being mobile (disabled) or maybe being in a hospital
People expecting life-changing surgeries and are worried about the aftermath and are living an uncertainty such as organ transplants or heart surgery
How to overcome Christmas Blues
Set goals and have a plan of action, prioritize the most important things on your schedule of things to do
Budget your finances (Do not overspend)
Pace yourself do not bite off more than you can chew
Be realistic with your expectations, do not raise yourself up for disappointment, and compare your day to previous days
Ask for support from your network of family and friends ask them to bring a dish if you're struggling financially, everyone loves homemade food and treats
If you are lonely volunteer to help other people in the same situation as yourself. Network with organizations that specialize in getting lonely people together at Christmas or volunteer to work over the Christmas holidays
If you have friends or family struggling with alcoholism make your celebrations alcohol free
If you know of an elderly person home alone at Christmas spread some Christmas Cheer by gifting them and looking in on them to see if they are ok
Make handmade gifts that will save you money, write handmade notes for old people and neighbors, leave notes around randomly for strangers to pick up (secret Santa special message notes) Send out emails and messages and e-cards
Make your own decorations, there is a Picasso in all of us
Make some time for yourself, pamper yourself or as I do each year, I always buy myself a Christmas present so that I am never disappointed.
Make an effort to contact friends and family that you may not have had the opportunity to connect with because of distance or pandemic restrictions (Set up Video calls)
Final thoughts
Personally speaking, I do not look forward to Christmas other than maybe going to a fancy restaurant (which is not going to happen this year) or viewing the Christmas lights and visiting the Christmas Markets.
Christmas will never be the same again and I miss the family congregation that we spent the holidays at my parent's house. Since they have gone I only have my daughter and the cat, so Christmas can be lonely at times. She is in a relationship so I find I am sharing her with her boyfriend.
I do not bother with Christmas decorations as to who is going to see them anyway and do not like to socialize so I concentrate on what matters the most to me and that is my business. Before you read between the lines I am not interested in getting into a relationship, have been burnt too many times.
Not everyone I am connected with is Catholic or Christian, I am fortunate to also have Muslim friends so it's not as if I cannot reach out to anyone if I wanted to.
I cannot bring my parents or my brother back but I can move on and have set myself some goals which I am striving to achieve. I want to make changes to my life and I know nothing stands still so I know with perseverance that when one door closes another one opens.
I must admit I do not forsake Christmas Dinner regardless if it is only dinner for one, I will splash out with all the trimmings and the extras and have the best of the best and feast like a Princess.
Remember there is always someone that you can chat to over the holiday period, you do not have to do it alone. If you are struggling you can phone the Samaritans on 116 123
Further Reading!
I wrote on my other blog about Mental Health Amongst Entrepreneurs and there are some useful links should you need some support at this difficult time.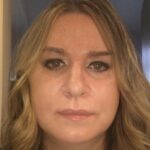 Renata is a businesswoman and published author. She primarily focuses on Digital Marketing, Content Writing, Website Design, Develo[pment, SEO, and Domain Brokering.
Renata is also the Editor of 'iRenata.com', 'UK Website Designers', 'Cymru Marketing Journal', 'UK Domain Brokers' and 'Disability UK Online Magazine.
Renata offers several services for startups and SMEs.
Renata has a large network of over 11K connections on LinkedIn, compromising Directors, CEOs, Millionaires, Billionaires, and Royalty. https://www.linkedin.com/in/renata-b-48025811/