Content Writers For Hire in Wales.
What is content writing and what do content writers do.
Content writing is something we all do on daily basis in our lives, from uploading social media content, writing titles, and descriptions, to commenting on people's posts. For business, we use copywriting for advertising services, whilst content writing for websites and blogs and SEO.
Whatever we do on the internet there is an element of digital content writing creation that is being used, from marketing and advertising to storytelling, we are all writers in one way or another.
However, businesses tend to hire writers to alleviate the workload.
The difference between a copywriter and a content writer is one piece of content is shorter than the other.
An example of this is this post is focusing simply to advertise we are available for hire, hence it with be classed as copywriting.
A more in-depth description of what content writing is can be found here.
Our Prices At A Glance
Examples Of Some Of Our Work Can Be Found On This Site Aswell As The Sites Below:
www.cardiffprobatesolicitors.co.uk
#blogging #websitecontent #newspaperarticles #editorialcontentwriting #emailcontentwriting #socialmediacontent #adandsalescopy #productcontent #whitepapers #brandcontent #editorialcontent #contentwriting #contentwriters #contentwritersforhire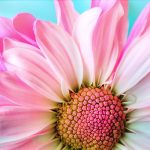 Cymru Marketing Journal (CMJUK) Offers Digital Marketing, Content Writing, Website Creation, SEO, and Domain Brokering.
An open platform that invites contributors and domain sellers serves as a dynamic marketplace where a diverse range of talents and offerings can converge. This platform acts as a collaborative space where individuals or businesses can share their expertise, creativity, and products with a broader audience.