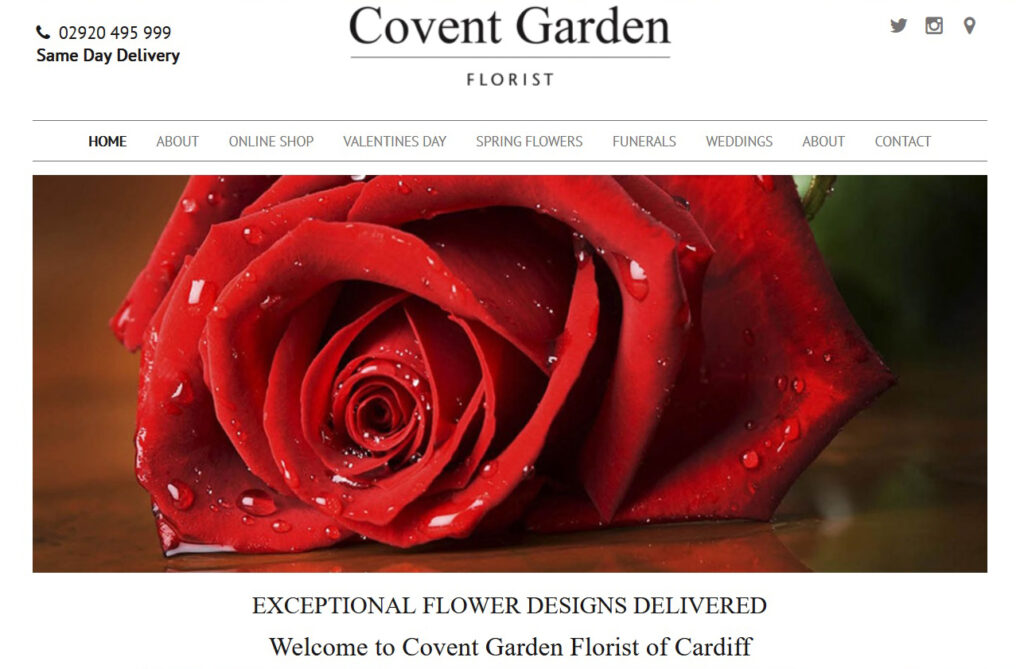 Covent Gardens Flowers Direct Cardiff
This post was originally on the Roathlife Directory which has now moved to our site.
The Editor of 'Roath Life' Highly Recommends 'Covent Garden Flowers Direct' for going above and beyond their call of duty for giving excellent customer care.
The reason why I have given such a high review is that I ordered some flowers from the Interflora website originally and as it happens they use independent florists and make their money from the businesses that are subscribed with them, similar to this directory.
I originally ordered a bouquet of flowers in a vase and when they arrived they looked nothing like the image on Interflora's website. The flowers were for my daughter's 21st birthday in 2022 and within the care tag of the bouquet, I found who the actual florists were and proceeded to phone them up.
They were very apologetic and I was told that Interflora there was a miscommunication between Interflora and themselves as a gesture of goodwill they sent out another bouquet that I actually wanted today but Interflora did not even have that option to have them delivered on a Sunday, hence I had my original order delivered a day earlier which again I was not over the moon about.
The moral of the story is to find a local florist and not go through Interflora as they do not give the florists the full price of what you pay. You will get better value for money going to the florist directly.
Therefore I would like to say and on behalf of my daughter and I, 'Covent Garden Flowers Direct' did an outstanding job and due to our gratefulness, we are now going to advertise this florist on all our marketing channels free of charge.
Covent Garden Flowers Direct
1 Shirley Road, Cardiff CF23 5HL
02920 495 999 or 02920 750 750
07814 436413 WAYNE
Email: coventgardenfloweremporium@btconnect.com
Opening Times: Monday to Friday, 7:30am – 5pm. Saturday, 7:30am – 4:30pm
#coventgardenflowersdirect #coventgardenflowers #florists #floristsnearme #roathflorists #floristsroath #cardiffflorists #birthdayflowers #valentineflowers #mothersdayflowers