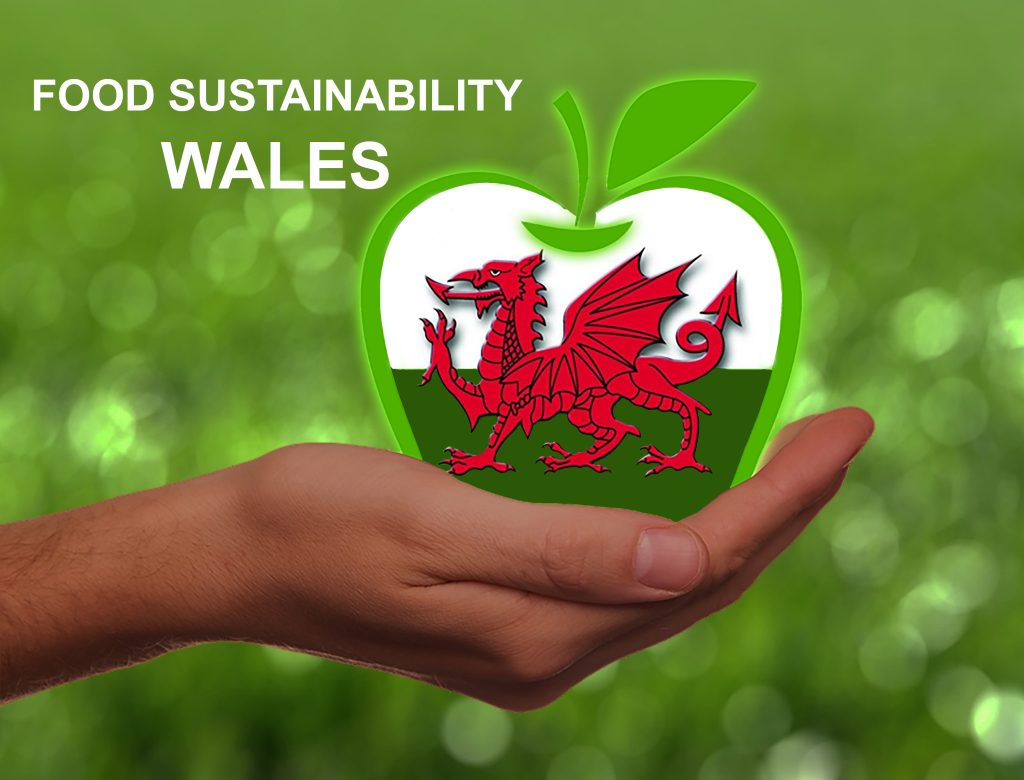 Food Sustainability Wales
Content:
Food Sustainability Wales – Key aspects of food sustainability
Net Zero Carbon Wales – The concept of net zero carbon has significant implications for food sustainability
Why are science-based targets important – Science-based target strategies
Wales Minimising Food Waste – Strategies and actions that Wales has taken to address food waste
Food Redistribution Wales – Initiatives that Wales has undertaken to up its commitment to food redistribution
Protecting Our Natural Resources – Key actions that Wales is taking to protect its natural resources
Renewable Energy Wales – Key steps and strategies that Wales is taking for renewable energy
Final Notes
Further Reading
Food sustainability is a priority in Wales, where a holistic approach to the entire food system ensures a balance between nourishing its population and safeguarding the environment. With initiatives ranging from reducing food waste through regulations and community efforts to promoting local and organic agriculture, Wales is committed to minimizing its ecological footprint. The country's focus on science-based targets, renewable energy integration, and collaboration across sectors underscores its dedication to creating a resilient and sustainable food system that benefits both present and future generations.
Key aspects of food sustainability include:
Environmental Conservation: Sustainable food systems aim to minimize the negative environmental impacts of food production, such as reducing greenhouse gas emissions, conserving water resources, preserving biodiversity, and minimizing soil erosion and pollution.
Economic Viability: Food sustainability involves supporting fair wages for farmers and workers, promoting local economies, and ensuring that the economic aspects of food production are viable for both producers and consumers.
Social Equity: It is essential to ensure that food production and distribution systems are equitable and provide access to nutritious food for all members of society, regardless of income or geographic location. This includes addressing issues of food insecurity and promoting social justice within the food system.
Nutritional Health: Sustainable food systems prioritize the production and consumption of diverse, nutritious foods that contribute to the health and well-being of individuals and communities.
Resource Efficiency: Sustainable agriculture focuses on using resources efficiently, minimizing waste, and reducing the use of synthetic chemicals and non-renewable resources.
Resilience: Building resilient food systems that can adapt to changing environmental and socio-economic conditions is a crucial aspect of food sustainability. This can involve diversifying crops, using regenerative agricultural practices, and investing in research and innovation.
Reducing Food Waste: Addressing food waste at all stages of the supply chain, from production to consumption, is a key component of sustainable food systems. This helps to maximize the use of resources and reduce the environmental impact of wasted food.
Net Zero Carbon Wales

Net Zero Carbon in Wales is a visionary and ambitious goal aimed at achieving a state where the amount of carbon emissions produced is equal to the amount removed from the atmosphere. This initiative reflects Wales' commitment to combatting climate change and transitioning towards a sustainable future. By implementing a range of strategies such as investing in renewable energy sources, promoting energy efficiency, enhancing public transportation, and fostering green technologies, Wales envisions a future where its carbon footprint (CO2) is significantly reduced. This endeavor not only holds the potential to mitigate environmental impacts but also to stimulate economic growth, create green jobs, and improve the overall quality of life for its citizens. Through collaboration, innovation, and resolute determination, Wales is forging a path toward a net-zero carbon future.
The concept of net zero carbon has significant implications for food sustainability:
Reduced Emissions from Agriculture: Agriculture is a significant contributor to greenhouse gas emissions, primarily through activities like livestock production, rice cultivation, and the use of synthetic fertilizers. Achieving net zero carbon in agriculture involves adopting more sustainable farming practices, such as agroforestry, no-till farming, and organic farming. These practices can help reduce emissions and sequester carbon in soils and vegetation.
Food Supply Chain Emissions: The entire food supply chain, from production to transportation and consumption, contributes to carbon emissions. Achieving net zero carbon in the food supply chain requires optimizing transportation logistics, reducing food waste, and improving energy efficiency in processing and packaging.
Changing Diets: Shifting towards diets with lower carbon footprints, such as plant-based diets, can play a significant role in achieving net zero carbon in the food system. Plant-based diets generally require fewer resources and emit fewer greenhouse gases compared to diets heavy in animal products.
Renewable Energy: Transitioning to renewable energy sources in food production and processing can help reduce carbon emissions. Using solar, wind, and other renewable energy sources to power agricultural operations and food processing facilities can contribute to achieving net zero carbon.
Carbon Sequestration: Practices that enhance carbon sequestration in agricultural soils, forests, and other natural systems are essential for achieving net zero carbon. This could involve planting cover crops, implementing agroforestry systems, restoring degraded lands, and preserving existing forests.
Innovation and Technology: Developing and implementing new technologies for carbon capture and storage in agriculture and food production can contribute to achieving net zero carbon goals. This might include advancements in carbon-neutral packaging, efficient irrigation systems, and emissions-reducing machinery.
Balancing Offsets: Achieving absolute zero carbon emissions across all sectors may be challenging. Offsetting remaining emissions by investing in projects that remove or reduce carbon from the atmosphere can play a role in achieving net zero carbon. However, reliance solely on offsets without actual emissions reduction measures can be problematic.
Why are science-based targets important?
Wales recognizes the critical significance of science-based targets as a cornerstone of its sustainable development strategy. By aligning its environmental goals with scientific evidence, Wales ensures that its actions are rooted in sound research and expert knowledge. Science-based targets provide a clear roadmap for emissions reduction and resource management, ensuring that efforts are effectively channeled toward the most impactful solutions. In a world facing complex challenges like climate change, relying on science-based targets empowers Wales to make informed decisions, track progress accurately, and demonstrate its commitment to global environmental responsibilities. By adhering to these targets, Wales not only contributes to the international effort to combat climate change but also sets an example for others to follow in building a more resilient and sustainable future.
Science-based targets strategies:
Alignment with Climate Science: Science-based targets are informed by the latest climate science, which helps organizations understand the level of emissions reductions required to limit global warming to well below 2 degrees Celsius above pre-industrial levels, as outlined in the Paris Agreement. This alignment ensures that efforts are in line with the broader goal of avoiding catastrophic climate impacts.
Credibility and Accountability: Setting science-based targets demonstrates an organization's commitment to credible and transparent climate action. These targets are externally verified and independently assessed, enhancing the organization's accountability to stakeholders, including customers, investors, and the public.
Risk Management: Climate change poses significant risks to businesses, including physical risks (e.g., extreme weather events) and transition risks (e.g., regulatory changes, market shifts). By setting science-based targets, organizations can proactively manage these risks, adapt to changing market conditions, and position themselves for long-term success.
Competitive Advantage: Organizations that demonstrate leadership in sustainability and take action to reduce their carbon footprint often gain a competitive advantage. Consumers, investors, and employees increasingly value and support companies that are committed to mitigating climate change.
Innovation and Efficiency: Pursuing science-based targets encourages innovation in product design, supply chain management, energy efficiency, and more. It can drive organizations to find creative solutions that reduce emissions while also improving operational efficiency and cost savings.
Investor Confidence: Investors are becoming more attuned to climate-related risks and opportunities. Companies with science-based targets are more likely to attract investment from those who prioritize sustainability and recognize the financial advantages of low-carbon strategies.
Regulatory Preparedness: As governments around the world implement stricter regulations to combat climate change, organizations that have already established science-based targets are better positioned to comply with evolving requirements and avoid potential penalties.
Stakeholder Expectations: Customers, employees, and communities are increasingly expecting businesses to take responsibility for their environmental impacts. Science-based targets signal a commitment to meeting these expectations and contributing to a sustainable future.
Supply Chain Influence: Organizations can extend the influence of their science-based targets by encouraging their suppliers and partners to adopt similar goals. This creates a cascading effect throughout the supply chain, driving emissions reductions beyond the organization's own operations.
Wales Minimising Food Waste
Wales has been actively working to minimize food waste through a combination of government policies, public initiatives, and collaborations with various stakeholders.
Strategies and actions that Wales has taken to address food waste include:
Legislation and Policy: The Welsh Government introduced the "Food Waste (Wales) Regulations" in 2017, which requires businesses that produce a certain amount of food waste to separate it for collection and recycling. This legislation aims to divert food waste from landfills and promote recycling.
Household Food Waste Campaigns: The Welsh Government has launched awareness campaigns to encourage households to reduce food waste. These campaigns provide tips on meal planning, portion control, proper food storage, and using leftovers effectively.
Collaboration with Retailers and Businesses: Collaborative efforts with supermarkets and businesses have been established to prevent food waste throughout the supply chain. This includes initiatives to redistribute surplus food to charities and community organizations.
Food Redistribution Networks: Wales has supported the development of food redistribution networks that collect surplus food from retailers and producers and distribute it to those in need. These networks help reduce food waste while addressing food insecurity.
Education and Training: The Welsh Government has invested in educational programs to raise awareness about food waste and promote sustainable behaviors among citizens, students, and professionals in the food industry.
Food Waste Prevention Plan: The Welsh Government published a "Food Waste Prevention Plan" outlining its strategies and targets for reducing food waste across various sectors. The plan emphasizes collaboration with businesses, local authorities, and community organizations.
Collaborative Initiatives: Wales has participated in UK-wide collaborations and initiatives to tackle food waste. This includes contributing to the UK's "Courtauld Commitment," a voluntary agreement to reduce food and drink waste, and participating in the "Love Food Hate Waste" campaign.
Research and Innovation: Wales invests in research and innovation to find new ways to prevent and manage food waste. This includes exploring technologies for processing food waste into valuable products like bioenergy and compost.
Support for Local Authorities: The Welsh Government provides guidance and support to local authorities to help them implement effective food waste reduction and recycling programs.
Circular Economy Strategy: Wales has a broader circular economy strategy that encompasses waste reduction, reuse, and recycling across various sectors, including food. This approach aligns with efforts to minimize food waste.
Food Redistribution Wales
Wales has been actively working to increase its commitment to food redistribution as part of its efforts to address food waste and promote a more sustainable food system. Food redistribution involves diverting surplus food that would otherwise go to waste and redirecting it to people in need.
Initiatives that Wales has undertaken to up its commitment to food redistribution:
Collaboration with Retailers and Producers: The Welsh Government has been collaborating with supermarkets, food retailers, and producers to encourage them to donate surplus food to charities and community organizations. This collaboration helps ensure that edible food that is still safe for consumption reaches those who need it.
Food Redistribution Networks: Wales has supported the establishment and growth of food redistribution networks. These networks collect surplus food from various sources, including retailers, food manufacturers, and farms, and then distribute it to food banks, shelters, community centers, and other organizations that serve vulnerable populations.
Funding and Grants: The Welsh Government provides funding and grants to support food redistribution initiatives and networks. Financial support helps cover transportation and logistical costs associated with collecting, sorting, and distributing surplus food.
Public Awareness Campaigns: Wales conducts public awareness campaigns to inform people about the importance of food redistribution and how they can get involved. These campaigns encourage individuals, businesses, and organizations to take part in reducing food waste and supporting those in need.
Food Poverty Initiatives: The commitment to food redistribution is closely linked to addressing food poverty. Wales has been working on comprehensive strategies to alleviate food poverty and ensure that nutritious food reaches vulnerable populations. Food redistribution is a crucial component of these efforts.
Education and Training: The Welsh Government invests in educational programs and training sessions for food businesses, charities, and community organizations to help them understand best practices for food redistribution, including food safety and proper handling.
Participation in National Initiatives: Wales participates in UK-wide initiatives and campaigns aimed at reducing food waste and increasing food redistribution. Collaboration with other regions of the UK allows for sharing of best practices and resources.
Policy and Regulation: The Welsh Government's policy framework, including waste reduction and circular economy strategies, emphasizes the importance of food redistribution as a way to minimize waste and contribute to sustainable development.
Monitoring and Evaluation: The commitment to food redistribution is monitored and evaluated to track progress and identify areas for improvement. Regular assessment helps ensure that initiatives are effective and impactful.
Protecting Our Natural Resources
Wales has implemented a range of initiatives and policies to protect its natural resources and promote sustainable environmental practices. These efforts are aimed at conserving biodiversity, safeguarding ecosystems, and ensuring a healthy environment for current and future generations.
Key actions that Wales is taking to protect its natural resources:
The Environment (Wales) Act 2016: This landmark legislation introduced a legal duty for public bodies in Wales to pursue sustainable development, taking into account the well-being of future generations. It also established the Natural Resources Body for Wales (Natural Resources Wales) to manage and safeguard natural resources.
Biodiversity and Conservation: Wales has developed strategies and action plans to protect and enhance biodiversity. These include initiatives to conserve species and habitats, restore degraded ecosystems, and promote wildlife corridors to support the movement of species.
National Parks and Areas of Outstanding Natural Beauty (AONBs): Wales is home to several National Parks and AONBs, which receive special protection and management to conserve their natural beauty, wildlife, and cultural heritage.
Sustainable Land Management: The Welsh Government promotes sustainable land management practices that balance agricultural productivity with environmental conservation. This includes agri-environment schemes that incentivize farmers to implement conservation measures on their land.
Marine Conservation: Wales has designated Marine Conservation Zones (MCZs) to protect marine habitats and species. These zones restrict certain activities to minimize the impact on marine ecosystems.
Waste Reduction and Recycling: Wales has ambitious waste reduction and recycling targets. The "Towards Zero Waste" strategy focuses on reducing waste, increasing recycling rates, and promoting the circular economy.
Renewable Energy: The Welsh Government supports the development of renewable energy sources, such as wind, hydro, and solar power, to reduce reliance on fossil fuels and mitigate climate change.
Water Management: Wales implements policies to ensure clean and sustainable water resources. This includes river basin management plans and efforts to reduce pollution and manage flood risks.
Green Infrastructure: Wales promotes the concept of green infrastructure, which involves creating and enhancing natural spaces in urban areas to provide ecological and recreational benefits.
Education and Public Engagement: The Welsh Government invests in environmental education and public engagement programs to raise awareness about the importance of protecting natural resources and encouraging sustainable behaviors.
Climate Change Mitigation and Adaptation: Efforts to combat climate change are closely linked to protecting natural resources. Wales is committed to reducing greenhouse gas emissions, enhancing climate resilience, and promoting sustainable land use and forestry practices.
Research and Innovation: The Welsh Government supports research and innovation in fields such as conservation biology, sustainable agriculture, and environmental technologies.
Renewable Energy Wales
Wales has been actively promoting and developing renewable energy sources as part of its efforts to transition to a more sustainable and low-carbon energy system. The country is endowed with natural resources that are conducive to renewable energy production, and the Welsh government has implemented various policies and initiatives to harness these resources.
Key steps and strategies that Wales is taking for renewable energy:
Wind Energy: Wales has substantial wind energy potential, both onshore and offshore. The country has invested in onshore wind farms and is also home to several offshore wind projects. These projects contribute significantly to Wales' renewable energy capacity.
Hydropower: Wales has a long history of hydropower utilization, and many small-scale and micro hydropower schemes are in operation across the country. These schemes harness the energy from flowing water in rivers and streams.
Solar Energy: Solar power is being increasingly adopted in Wales, especially for residential and commercial installations. Solar panels are used to generate electricity from sunlight, contributing to local renewable energy generation.
Wave and Tidal Energy: Given its coastline, Wales has significant potential for wave and tidal energy generation. Several projects are exploring the use of wave and tidal technologies to harness energy from the movement of water.
Bioenergy: Wales is developing bioenergy sources such as biomass and biogas. Biomass energy is derived from organic materials, while biogas is produced from organic waste materials through anaerobic digestion.
Policy Support: The Welsh Government has established policies and targets to encourage the growth of renewable energy. The "Renewable Energy Route Map for Wales" outlines the strategy for increasing the share of renewable energy in the energy mix.
Community Energy: There is a focus on involving local communities in renewable energy projects. Community energy initiatives empower local residents to invest in and benefit from renewable energy generation.
Research and Innovation: Wales invests in research and innovation to advance renewable energy technologies and improve their efficiency and effectiveness.
Investment and Funding: The Welsh Government provides support, grants, and funding for renewable energy projects to facilitate their development and implementation.
Carbon Reduction Goals: Renewable energy is a key component of Wales' efforts to reduce carbon emissions and combat climate change. It aligns with the country's commitment to achieving carbon reduction targets.
Green Jobs and Economic Growth: The growth of the renewable energy sector contributes to the creation of green jobs and stimulates economic activity in Wales.
Integration with Grid: Efforts are being made to integrate renewable energy sources into the energy grid more effectively, ensuring a stable and reliable energy supply.
Final Notes
Achieving food sustainability requires collaboration among various stakeholders, including governments, farmers, consumers, the food industry, and non-governmental organizations. It involves making conscious choices about what we eat, how it's produced, and the impact it has on the planet and society.
It's important to note that while achieving net zero carbon is a crucial step in addressing climate change, it's just one aspect of food sustainability. A holistic approach to food sustainability also considers issues such as biodiversity, soil health, water conservation, social equity, and food access. Integrating net zero carbon strategies within a broader framework of sustainability is essential for creating resilient and truly sustainable food systems.
Science-based targets provide a framework for meaningful and effective climate action. By setting targets that are grounded in scientific reality, organizations can contribute to global efforts to address climate change while simultaneously reaping benefits for their own resilience, competitiveness, and reputation.
These efforts collectively contribute to Wales' goal of reducing food waste, diverting waste from landfills, and building a more sustainable and resilient food system. The country's focus on legislation, public awareness, collaboration, and innovative solutions demonstrates a comprehensive approach to addressing the issue of food waste.
By focusing on collaboration, education, funding, and awareness, Wales is taking a comprehensive approach to increasing its commitment to food redistribution. These efforts contribute not only to reducing food waste but also to addressing food insecurity and promoting a more equitable and sustainable food system.
By tapping into its renewable energy potential, Wales is making significant strides in reducing its dependence on fossil fuels and moving toward a more sustainable energy future. These initiatives not only contribute to environmental goals but also have the potential to drive economic growth and innovation in the region.
Overall, Wales's approach to protecting natural resources involves a combination of legislative frameworks, conservation strategies, community engagement, and sustainable practices. By addressing environmental challenges and working to preserve its natural heritage, Wales aims to ensure a healthy and vibrant environment for its residents and future generations.
Further Reading
England –
ADVERTISEMENT
#foodsustainabilitywales #foodsustainability #2SFG #renewalenergyeales #netzerocarbonwales #foodredistrubutionwales #minimizingfoodwaste #minimizingfoodwastewales #carbonfootprint #innovationandtechnology