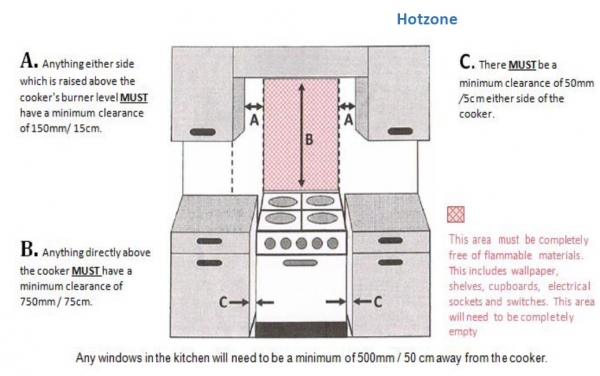 HOT ZONES
A Hot zone (hot-zone or hot zone) is an area in the kitchen surrounding your cooker and refers to an area that is considered to be dangerous. It's part of safety regulations within your home. It specifies the measurements and hard wiring requirements to make your kitchen safe.
FINALLY because of my complaint, I made just before Christmas when my cooker was delivered but the engineers refused to install it, I am happy to say Argos have updated their website and has put a page about Hot Zones on their FAQ Page.
It will be my mission in 2021 to put this information out on all appliance retailers' websites as well as GAS & Electric Engineers Sites as no person should have to go through what I have gone through. https://www.cymrumarketing.com/argos_appliances_disclaimer_and_hot_zones/
So now consumers are aware fully of what is needed prior to buying a cooker.
Argos Hot Zone FAQ Page can be found here under deliveries and installation in really small text: Appliance recycling | Go Argos
FINAL THOUGHTS.
I have one small suggestion to make and that is I went on the Argos website just now and pretended to buy another cooker, where it says please "read me before booking installation and recycling" the page does not mention or have any links back to the page I referred to earlier reference hot zones, especially under 'the section cookers'. So if someone who has no clue about hot zones pays for installation they will be left in the same dilemma as I have been. There needs to be a link back to the Hot Zones Page.
UPDATE.
I would also like to say today 30/12/20 I finally got the e-voucher. As for my cooker, it is still not installed as hardware stores are not open and it is hard to find someone to come out and do all the maintenance in my kitchen. Lesson Learnt!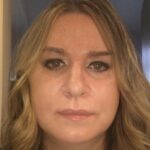 Renata is a businesswoman and published author. She primarily focuses on Digital Marketing, Content Writing, Website Design, Develo[pment, SEO, and Domain Brokering.
Renata is also the Editor of 'iRenata.com', 'UK Website Designers', 'Cymru Marketing Journal', 'UK Domain Brokers' and 'Disability UK Online Magazine.
Renata offers several services for startups and SMEs.
Renata has a large network of over 11K connections on LinkedIn, compromising Directors, CEOs, Millionaires, Billionaires, and Royalty. https://www.linkedin.com/in/renata-b-48025811/