ONLINE CENSORSHIP
Online censorship is a strategy used by search engines and government agencies to control and suppress published information that can be accessed by members of the public. Online censorship puts restrictions on what information can be put on the internet. Online Censors free speech – (There is no such thing as free speech). Internet censorship limits the content the public can access and potentially the content that gets published by content writers.
https://en.wikipedia.org/wiki/Internet_censorship
How Internet Censorship Affects You (+Pros & Cons) (g2.com)
Censorship of Articles, Images, and videos.
I tried publishing an article the other day on "Financial Difficulty" and how this W## is going to affect the global economy and basically I kept getting a 500 server error. I took it up with IT and basically they could not give me a finite explanation, so I started to do a bit of digging.
It wasn't until I watched the film on "Amazon Prime Video" and what is happening with the sanctions that I started joining the dots, the film "The forecaster" made me realize we do not have freedom of speech and everything we say and do we are being watched and controlled.
If the elites of this world have their assets and banks accounts frozen what chances have the rest of us have if we step out of line and perhaps say the wrong thing?
At least these people have fiat money and precious metals that they could still live off to a certain degree.
I think it is about time these greedy men were taught a lesson and by rights and had their assets confiscated and their bank accounts frozen. Now consider this scenario and I am not an economist but would that mean the banks would have more money and interest rates would fall with all this surplus money in circulation?
The sanctions are a way to diffuse the fire by taking away the fuel or the money needed to fund w### and to rightly so!
However, if Shell PLC is buying oil in Rus###, then inadvertently they are fuelling the fire. The same goes for Coke~Cola, Pepsi, Starbucks, if all these companies are still trading in Russia then they are also fueling the fire.
However, the film did say that Martin Armstrong, once a Wall Street-based financial advisor, was arrested and jailed on charges of orchestrating a 3 billion dollar Ponzi scheme, which he still disputes to this day, but in reality, he was the accuser and then because of what evidence he had, he became the victim, where he was punished for stepping out of line.
I then tried uploading the video that I wanted to share on Financial Difficulty, it was a video that you can view on Youtube, "The Hidden Secrets About Money" by Mike Mahoney, and my article was unresponsive. So if you do want to check this out just do a quick search and I highly recommend it as it tells you what is going on with the world right now with the money system. If you go directly to Mikes's website www.goldsilver.com you will see and hear for yourself that Mike also experienced censorship of his own articles.
This now tallies what was in the news today that journalists publishing news, not in line with the Russian Dictator's point of view ake news about his military could face 15 years in jail. I have omitted from publishing his name and I guess you know who I am talking about P####.
Questions I would have asked would have been:
What has Ukraine done to deserve this?
Will you explain yourself to the world and your resaons why you have acted so harshly?
Could you not have resolved any differences or misunderstanding in a civil manner?
What does you family think of what you are doing?
Do you not care about your own family and how it is going to affect them?
Have you not got a conscious?
Do you not care about human life?
Why target civillians?
What have civillians ever done wrong for you to punish them?
Do you not care about your own people?
Do you not care about businesses in your own country which are now suffering?
Do you not care about your own economy?
Are you mentally unwell?
Have you been accessed my a psychiatrist?
Do you know you are polluting the air of neighbouring countries including your own?
Do you not want world peace?
Do you realise what you do and acquire you can never take it with you when you are gone?
Do you care you are being compared to the WWII dictator?
Will you address all the families that have been affected by what you have done including your own people?
Do you not care you are the most hated man on the planet?
Can you sleep soundly at night?
I was originally going to use this platform as my voice and write him a letter seeing I could not email as his websites have been hacked but thought better of it as you never know who is watching.
It has now emerged that Facebook and Twitter have been ba#### by this country.
If they have nothing to hide they should not be ba####g anything or threatening media outlets and journalists. If they want to suppress what their people can see there will be more social media platforms that will pop up and websites, they cannot b## them all.
Here is a list of words you should use wisely on the internet without being censored or flagged by government agencies.
If you happen to use these words in your articles you may end up having your website penalized and thrown off by algorithms.
Editors Final Words.
I hope P#### sees some sense and puts a stop to this senseless w##.
He has single handily ruined his own country. That is why you should not have men in power as there is too much testosterone flying around and big egos. Women would never go to these lengths to win an argument. Also, the Ukrainian girl with pink hair that died should be the martyr post child for the face of peace and it should be sent to the k#####n and be put on the dictator's desk. I could not share the picture because it is copyrighted but here is the link to the news article: Younger brother of pink-haired girl shot dead with her parents in Ukraine has died (msn.com)
ADD-ON
Rob Moore -Disruptive Entrepreneur on his opinion on online censorship.
#onlinecensorship #censorsorship #interenetcensorship #500severerror #penalisedwebsite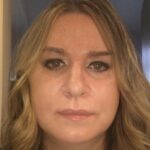 Renata is a businesswoman and published author. She primarily focuses on Digital Marketing, Content Writing, Website Design, Develo[pment, SEO, and Domain Brokering.
Renata is also the Editor of 'iRenata.com', 'UK Website Designers', 'Cymru Marketing Journal', 'UK Domain Brokers' and 'Disability UK Online Magazine.
Renata offers several services for startups and SMEs.
Renata has a large network of over 11K connections on LinkedIn, compromising Directors, CEOs, Millionaires, Billionaires, and Royalty. https://www.linkedin.com/in/renata-b-48025811/