The Impact of Stonewalling?
What Is Stonewalling?
Introduction
Understand the silent treatment. Effective communication is the cornerstone of healthy relationships. It fosters understanding, trust, and emotional intimacy. However, when communication breaks down, it can lead to various detrimental behaviors, one of which is stonewalling. Stonewalling, also known as the silent treatment, is a destructive pattern of behavior that can significantly impact relationships, both personal and business.
Defining Stonewalling
Stonewalling refers to the act of refusing or avoiding communication, often through silence or emotional withdrawal. It is a defensive tactic used by individuals to protect themselves from perceived threats, conflicts, or overwhelming emotions. While stonewalling can occur in any relationship, it is commonly observed in romantic partnerships, friendships, and family dynamics. On the other hand, if it is a business that is stonewalling it may be they do not want conflict and it is their way of dealing with the situation, with no regard for the person's mental health. If they do not know you on a personal level they are not going to care about your feelings and how this may affect you in the long run.
Recognizing Stonewalling Behavior
Stonewalling can manifest in various ways, making it crucial to recognize the signs. Some common behaviors associated with stonewalling include:
Silent Treatment: One person withdraws from the conversation completely, refusing to engage or acknowledge the other person's presence.
Emotional Detachment: The stonewaller may appear disinterested, emotionally distant, or unresponsive to attempts at communication.
Avoidance: The individual may actively avoid conversations or situations that might lead to conflict or uncomfortable emotions.
Deflection: Stonewallers might change the subject, divert attention, or distract from the core issue to prevent further discussion.
Causes of Stonewalling
Understanding the underlying causes of stonewalling is crucial to addressing this destructive behavior. Some common factors that contribute to stonewalling include:
Emotional Overload: Individuals may become overwhelmed by intense emotions such as anger, frustration, or sadness, making it challenging to engage in productive communication.
Fear of Conflict: Some people may fear confrontation and prefer to avoid potential arguments or disagreements, leading to a pattern of stonewalling as a defense mechanism.
Power Struggles: In certain relationships, stonewalling may be employed as a means to exert control or manipulate the other person.
Effects of Stonewalling
Stonewalling can have severe consequences on relationships, both immediate and long-term. Some of the potential effects include:
Communication Breakdown: Stonewalling obstructs open and honest communication, preventing the resolution of conflicts and creating a divide between individuals.
Emotional Disconnection: When one person consistently stonewalls the other, it erodes emotional intimacy, trust, and overall relationship satisfaction.
Escalation of Conflict: Stonewalling often intensifies conflicts, as the unresolved issues continue to pile up, leading to resentment, frustration, and further emotional distance.
Emotional Impact: Being stonewalled can cause significant emotional distress, including feelings of rejection, isolation, and self-doubt.
Overcoming Stonewalling
Addressing stonewalling requires both individuals in the relationship to be committed to change. Here are some strategies to help overcome stonewalling:
Increase Self-Awareness: Recognize your own tendencies to stonewall and the emotions or triggers that lead to such behavior. Practice self-reflection and take responsibility for your actions.
Open Communication: Foster an environment of open and honest dialogue, encouraging both parties to express their feelings and concerns without fear of judgment or retaliation.
Active Listening: Develop active listening skills to genuinely hear and understand the other person's perspective. Show empathy and validate their emotions.
Seek Professional Help: If stonewalling persists and continues to damage the relationship, consider seeking the guidance of a qualified therapist or counselor who can provide valuable insights and tools for resolving conflicts.
Excuses Businesses Us To Stonewall You Not To Do Business
Unveiling Business Excuses: How Companies Use Stonewalling Tactics to Discourage Engagement
In the world of business, effective communication and transparency are vital for building trust and fostering successful relationships with customers. However, there are instances where businesses may resort to stonewalling tactics to avoid engaging with potential clients or addressing their concerns.
Lack of Availability: One of the primary excuses businesses employ to stonewall customers is claiming a lack of availability. This may involve delayed responses to emails, unanswered phone calls, or constant unavailability for meetings or appointments. While genuine busyness can occur in any organization, repeated and deliberate unavailability may indicate a lack of interest in engaging further with potential customers.
Vague or Noncommittal Responses: Another tactic used to stall or deter potential clients is offering vague or noncommittal responses. Instead of providing clear and concise answers to inquiries, businesses may evade direct questions or provide general information that does not address the specific concerns of the customer. This approach often leaves customers feeling frustrated and unsatisfied, potentially leading them to seek alternatives.
Refusal to Provide Information: Businesses may employ stonewalling tactics by refusing to provide crucial information that customers need to make informed decisions. This could involve withholding pricing details, product specifications, or contract terms. By limiting access to vital information, businesses can create barriers and discourage potential clients from further pursuing the transaction.
Shifting Blame or Responsibility: When confronted with customer complaints or concerns, some businesses resort to shifting blame or responsibility to external factors. They may claim that issues are due to third-party suppliers, regulatory constraints, or market conditions, absolving themselves of accountability. By deflecting blame, businesses attempt to avoid addressing the underlying issues and providing satisfactory resolutions.
Overcomplicated Processes: Complex and convoluted processes can be another means of stonewalling customers. Businesses may intentionally design intricate procedures or excessive paperwork requirements, making it arduous for customers to progress further. This tactic can dissuade potential clients from pursuing the transaction, especially if they perceive the effort as too time-consuming or confusing.
Lack of Transparency: Transparency is crucial in building trust with customers, but some businesses use stonewalling tactics to obscure or limit information. This can include concealing unfavorable terms and conditions, hidden fees, or omitting essential details about a product or service. By intentionally withholding information, businesses can mislead or discourage customers from making informed decisions.
Overcoming Business Stonewalling
While encountering stonewalling from businesses can be frustrating, there are steps customers can take to navigate these situations:
Persistence: Continue to assert your needs and expectations, ensuring that businesses understand your desire for clear and prompt communication.
Document and Communicate: Keep a record of all interactions, including emails, phone calls, and any promises made by the business. If necessary, use these records to emphasize the importance of addressing your concerns.
Seek Alternatives: If a business consistently engages in stonewalling tactics, explore alternative options and consider companies that prioritize transparency and open communication.
Share Your Experience: Utilize review platforms, social media, or word-of-mouth to inform others about your experience. This can encourage businesses to reassess their stonewalling practices and prioritize better customer engagement.
Is Stonewalling a Form of Mental Abuse
Stonewalling can be considered a form of emotional or mental abuse in certain contexts. Mental abuse involves patterns of behavior that manipulate, control, or harm another person's emotional well-being and sense of self-worth. Stonewalling fits within this framework as it deliberately shuts down communication, denies emotional connection, and undermines the recipient's feelings and needs.
Stonewalling is particularly damaging because it denies the other person the opportunity to express themselves, be heard, and work towards resolution in a relationship. It can create a sense of isolation, rejection, and powerlessness for the individual on the receiving end. Over time, repeated instances of stonewalling can erode the person's self-esteem, self-worth, and trust in the relationship.
It's important to note that the impact of stonewalling may vary depending on the severity, frequency, and overall dynamics of the relationship. In some cases, it may be an occasional response to stress or conflict, while in others, it may be a consistent pattern of control and manipulation. It is crucial to recognize and address stonewalling behaviors within relationships to promote healthier communication and emotional well-being.
If you or someone you know is experiencing stonewalling or any other form of emotional abuse, seeking support from friends, family, or professionals such as therapists or counselors can be valuable in understanding the situation and developing strategies for coping and seeking resolution.
How Does Stonewalling Impact Mental Health
Effective communication is a fundamental aspect of healthy relationships, be it personal or professional. However, when communication breaks down and one party engages in stonewalling, the consequences can be detrimental, particularly to the mental health of the individuals involved. Stonewalling is a form of emotional withdrawal in which a person refuses to engage, communicate, or acknowledge the feelings and needs of their partner or counterpart.
The Definition and Dynamics of Stonewalling: Stonewalling typically involves shutting down emotionally and physically, often accompanied by the silent treatment or avoiding eye contact and conversation. It is a common behavior seen in toxic relationships, where one person attempts to control or manipulate the situation by refusing to engage or acknowledge the other person's perspective. This form of emotional shutdown leads to a breakdown in communication and can have severe implications for mental well-being.
The Impact on Mental Health:
Emotional Distress: Being stonewalled can evoke feelings of frustration, helplessness, and anger in the person on the receiving end. When one's attempts to communicate are met with silence or indifference, it can create a sense of rejection and emotional isolation, leading to anxiety and depression.
Communication Breakdown: Stonewalling obstructs effective communication, preventing the resolution of conflicts and the expression of emotions. It reinforces a cycle of miscommunication and unresolved issues, which can further strain relationships and escalate mental health concerns.
Self-Esteem and Self-Worth: Consistent stonewalling can erode an individual's self-esteem and self-worth. The repeated experience of being ignored or dismissed can make a person question their own value and worthiness of love and support. This can contribute to feelings of inadequacy, and self-doubt, and even lead to the development of conditions such as low self-esteem and self-destructive behaviors.
Increased Stress Levels: The ongoing tension and unresolved conflicts resulting from stonewalling can generate chronic stress in the affected individuals. Prolonged exposure to stress hormones can impact both physical and mental health, leading to a higher risk of cardiovascular problems, weakened immune function, and exacerbation of mental health disorders.
Escalation of Conflict: Stonewalling often serves as a catalyst for escalating conflicts within relationships. As frustration builds due to the lack of response, the other person may resort to more extreme behaviors, such as yelling or exhibiting aggressive tendencies, in an attempt to break through the emotional barricade. This can further deteriorate the mental well-being of both parties involved.
Strategies for Healthier Communication:
Self-Awareness: Recognize when you are engaging in stonewalling behaviors and reflect on the underlying reasons behind them. Understanding your own emotional triggers and communication patterns is crucial for breaking the cycle.
Open Communication: Foster an environment of open communication, where both parties feel safe expressing their emotions and needs. Encourage active listening and empathy, allowing for a deeper understanding of each other's perspectives.
Seek Professional Help: If stonewalling persists and significantly impacts mental health and relationship dynamics, it may be beneficial to seek professional help. Couples therapy or individual counseling can provide tools and guidance for improving communication skills and resolving conflicts effectively.
Practice Emotional Regulation: Develop healthy coping mechanisms for managing emotions during conflicts. Engage in self-soothing activities such as deep breathing, meditation, or physical exercise to reduce stress and regain emotional balance.
Set Boundaries: Establish boundaries within the relationship that promote respect and open communication. Clearly communicate what is acceptable behavior and address any violations promptly.
Conclusion:
Stonewalling, the silent treatment in relationships can be a detrimental behavior that impedes healthy communication and damages emotional connections. Recognizing the signs, understanding the causes, and actively working towards overcoming stonewalling is essential for fostering healthy and fulfilling relationships. By cultivating open communication, and empathy, and seeking professional support when needed, individuals can begin to break free from this destructive pattern and rebuild trust and intimacy in their relationships.
While effective communication and transparency are crucial for successful business interactions, some companies employ stonewalling tactics to avoid engaging with customers or addressing their concerns. Recognizing these excuses and understanding the impact they can have on customer experiences empowers individuals to make informed decisions and seek alternatives when necessary. By promoting transparency, accountability, and open communication, businesses can build stronger relationships with their customers and foster a more positive and collaborative environment.
Stonewalling has far-reaching consequences for mental health and relationship dynamics. The emotional distress, communication breakdown, and negative impact on self-worth associated with stonewalling can create a toxic environment that hinders personal growth and relationship satisfaction. By recognizing and addressing this behavior, individuals can work towards healthier communication patterns and nurturing relationships that support their mental well-being. It is essential to prioritize open dialogue, empathy, and seeking professional help when needed, to foster healthier and more fulfilling connections with others.
When people, businesses, and organizations stonewall, it gives the impression that the entity has no regard for the customer or a client and does not value their business. The same goes for personal relationships if the partner does not want to listen or react by giving the silent treatment, then this is a sign that there is a breakdown of communication and ultimately a foreseeable failed relationship.
When someone stonewalls you, you need to detach yourself from negativity. If you send messages to your 1st connections on LinkedIn for example and they ignore you, yet you see them being active, it shows a lot about the person and you have to ask yourself if are they even worth the bother. It also says a lot about the person. A simple courteous reply is better than stonewalling.
If a company chooses to ignore you and send one-liner emails saying your ticket is closed without answering your question it may be they do not want to comment or go into discussion. In my opinion, it is RUDE! It does not hurt to say a short sentence as in the case of an official website, where I was conducting research came back to me with two words "ticket closed" or the hosting provider (#ionos.co.uk) after I made a legitimate complaint did not even bother apologizing, even though I have nearly 100 contracts with them.
When you are censored for trying to speak your mind as in the case of social media community guidelines, create your own channel where you can talk without being blocked. We are in the latter stages of building a forum where you will be able to vent to your heart's content. Obviously, we will not allow content of an adult nature the spread misinformation or anything illegal. All posts get approved by us before they get published, we are not as strict as some of our counterparts like MSN, which censor your comments.
It says a lot about the person, organization, or business if they choose to ignore you after you provide valued content or make a legitimate enquiry or complaint.
If people stonewall you, don't dwell on it or hold grudges, learn to let it go.
In the case of the hosting provider, they have lost all future business. Regarding the one-liner email response, I will write an article for other people to ask the same question, and eventually, when enough people talk about my query the targeted organization may take note.
In my opinion, people do not care unless they are personally or directly involved.
The way I see things, people that stonewall or reject me, it's their loss. People only get one opportunity and if they choose to give the silent treatment then it's on them for being ignorant.
If someone complains do not pass the back or try and brush it under the carpet hoping the person complaining will go away.
If someone reaches out to you even if you are not interested reply back and say you are not interested and do not make the excuse you are too busy to respond to emails. (#nhscardiff) I have 12 inboxes open every day and I still manage to respond to my emails.
If you get a direct message on social media do not ignore the person, as you do not know what they are going through. Be the better person.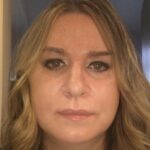 Renata is a businesswoman and published author. She primarily focuses on Digital Marketing, Content Writing, Website Design, Develo[pment, SEO, and Domain Brokering.
Renata is also the Editor of 'iRenata.com', 'UK Website Designers', 'Cymru Marketing Journal', 'UK Domain Brokers' and 'Disability UK Online Magazine.
Renata offers several services for startups and SMEs.
Renata has a large network of over 11K connections on LinkedIn, compromising Directors, CEOs, Millionaires, Billionaires, and Royalty. https://www.linkedin.com/in/renata-b-48025811/