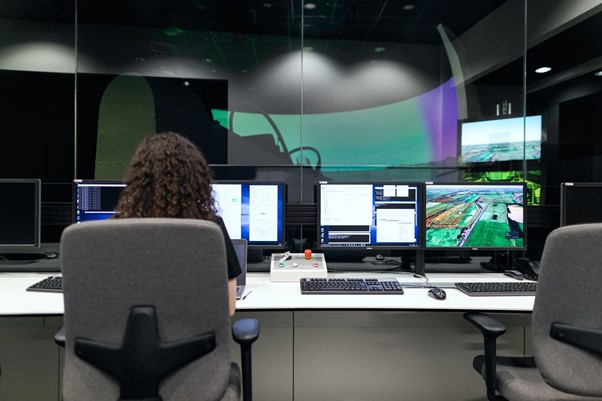 Top Skills Required for Future of Work
The future of work will be undeniably influenced by technology. The World Economic Forum estimates that 85 million jobs will be disrupted due to automation, but 97 million more will be created for the same reasons. These are the jobs that make disruptive technology.
All of these changes also indicate that we will need to reskill sooner than we anticipated. According to the same report, 50 percent of employees will need reskilling by 2025. Employers will need to invest in job training to provide new skills to their employees to stay competitive in the market.
If you are worried about the future of the work landscape, we invite you to read this guide. We have compiled some of the most in-demand jobs of the future, based on the World Economic Forum's data.
Data Analysis
Data analysis is the process of gathering data, identifying trends, and revealing relevant insights for business decision-making. This is a highly technical role that usually requires a bachelor's degree in computer science or a degree in a relevant field.
However, according to the WEF's report, it could take two to three months to learn this skill. Multiple job training programs like coding boot camps and courses could help you learn this trade in less time than with traditional school.
AI and Machine Learning
Artificial intelligence and machine learning are two of the most in-demand skills in the future of work. AI consists of programming devices to perform human-like tasks. Today, we see this technology in robots, self-driving cars, and chatbots, but it'll cover even more ground in the future.
On the other hand, machine learning is a branch of AI that developers use to make machines learn without human intervention. Therefore, computers can identify similarities, differences, and other trends through data.
A good example of this is our mobile keyboard, which almost predicts what we're about to type. However, this isn't magic. Your phone is actually learning from your typing habits and making suggestions based on them.
You can learn AI and Machine learning with a bachelor's degree in data science or a related field. However, there are also coding boot camps available for these two trades.
Digital Marketing
Digital marketing is more on the creative side with the use of technology. Digital marketers produce content, manage social media accounts, conduct market research, and do search engine optimization to rank websites better on Google searches.
Digital marketing jobs are in high demand right now and will remain so in the future, especially with the popularity of social media.
Information Security Skills
Information security analysts are computer gatekeepers. Their role is to ensure the computer networks' security by implementing safety measures policies, conducting tests, and updating hardware and software. The demand for these cybersecurity specialists is significantly increasing, considering that cybercrimes don't seem to stop.
To become an information security analyst, you need to have a bachelor's degree in computer science. The Bureau of Labor Statistics estimates that their demand is expected to increase up to 33 percent.
Software Development
The WEF estimates that software developers' jobs will drastically increase in the future of work. Currently, the supply of software engineers is low, while their demand is extremely high. According to BLS, the demand for software developers is expected to increase up to 22 percent. Considering their demand and low supply, developers usually enjoy high salaries and work benefits.
You don't necessarily need a bachelor's degree to become a software developer. You can learn through a coding Bootcamp. In fact, many companies like Google and Facebook hire boot camp graduates.
You can learn how to code in a couple of months, but you will need to remain a life-long learner after that. It's important to be aware of the new trends and challenges in the industry to continue being relevant.
Internet of Things Expertise
The Internet of Things is a very lucrative and in-demand career right now. It adds internet connection to all types of products, including house supplies, thermostats, and smart speakers.
According to a recent report from the Globe Newswire, the Internet of Things industry will experience a 25.4 percent growth in the 2021-2028 period. This means that the demand for IoT skills will drastically increase in the next decade.
Conclusion
Making predictions about the future of work is challenging. Considering the constant changes in tech, we should always be prepared for the unexpected. Many jobs will be lost as a result of automation, but millions of new jobs will be created in the tech industry. It is simply a matter of resilience and innovation, so you must remain open to reskilling opportunities.
#aimachinelearning #robots #aidevelopers #chatbots #ai #selfdrivingcars #robots #technology #jobtraining #coding #codingbootcamp #datascience #dataanalysis #automation #digitalmarketing #computergatekeepers #cybersecurity #hardware #softwaredevelopment #software #IOT #internetofthings #innovation #techindustry