Ukraine Digital Marketing Agency.
If you like to outsource work and need a reliable white-label business partner why not try Netpeak Alliance situated in Ukraine.
Netpeak Alliance – White Label Digital Agency. Netpeak Alliance helps ambitious agencies and retail clients on their journey to digital marketing growth. More than 50 companies have already trusted us with outsourcing their SEO, PPC, web analytics, mobile app, and email marketing tasks.
Ukraine as the world knows has been hit on a very sad and unfortunate time with the w#r. It is therefore our responsibility to help our friends in their hours of need.
I am therefore promoting this company with the view of generating some leads.
You can read their full specs in the PDF below, just hover and click the image or alternatively visit their website www.netpeak.net
Netpeak-Alliance-–-White-Label-Digital-Agency

#digitalmarketing #digitalmarketingagency #digitalmarketingukraine #ukrainebusiness #businessukraine #ukraindigitalmarketing #ukrainedigital marketingagency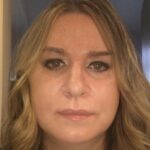 Renata is a businesswoman and published author. She primarily focuses on Digital Marketing, Content Writing, Website Design, Develo[pment, SEO, and Domain Brokering.
Renata is also the Editor of 'iRenata.com', 'UK Website Designers', 'Cymru Marketing Journal', 'UK Domain Brokers' and 'Disability UK' Online Magazine.
Renata offers several services for startups and SMEs.
Renata has a large network of over 10K connections on LinkedIn, compromising of Directors, CEOs, Millionaires, Billionaires, and Royalty. https://www.linkedin.com/in/renata-b-48025811/