Google Business Pages Terms Of Use
Understanding Google Business Pages: A Comprehensive Guide to Terms of Use
Google Business Pages provide an essential platform for companies to showcase their offerings, engage with customers, and enhance their online visibility. However, as with any digital service, Google Business Pages come with a set of terms of use that businesses must adhere to.
What Are Google Business Pages?
Google Business Pages, also known as Google My Business, is a free tool offered by Google that allows businesses to create and manage their online presence on the search engine. It enables companies to provide accurate information to potential customers, including their location, contact details, opening hours, and images. Google Business Pages also facilitate customer engagement through reviews, Q&A sections, and posts, allowing businesses to build relationships with their clientele.
The Importance of Terms of Use
Terms of Use, often referred to as Terms and Conditions or Terms of Service, are legal agreements that outline the rules and expectations for users when accessing and using a particular service or platform. In the case of Google Business Pages, these terms ensure that businesses maintain a fair and ethical presence online, protecting both the business owner and the customers.
Key Aspects of Google Business Pages' Terms of Use
Accurate Information: One of the fundamental requirements of Google Business Pages is to provide accurate and up-to-date information about your business. This includes your business name, address, phone number, website, and other pertinent details. Google aims to provide reliable information to users, so it's essential to ensure that the information you provide is consistent across all platforms.
Ownership and Authorization: Google Business Pages should only be created for businesses that you are authorized to represent. This means that you should be the owner, manager, or an authorized agent of the business. Misrepresentation can lead to the removal of your business listing.
Content Guidelines: Google's terms of use outline what kind of content is acceptable to post on your business page. This includes text, images, videos, and reviews. Offensive, false, or misleading content can result in your page being suspended or removed.
User Reviews and Interaction: Google Business Pages enable customers to leave reviews and interact with your business. It's crucial to engage with customers in a professional and respectful manner. Fake reviews, spam, or abusive behavior can lead to penalties.
Prohibited Content and Activities: Google has a list of prohibited content and activities that are not allowed on business pages. This can include content that promotes hate speech, violence, or illegal activities. Businesses are also not allowed to use the platform for promotional purposes if they primarily operate online and lack a physical location.
Intellectual Property: Respect for intellectual property rights is emphasized in the terms of use. You should only use content, including images and videos, that you have the rights to use. Unauthorized use of copyrighted material can lead to legal consequences.
Privacy and Data Collection: Google collects data from users interacting with business pages. It's essential to familiarize yourself with Google's privacy policies and ensure that you are complying with data protection laws in your jurisdiction.
Changes and Updates: Google reserves the right to modify the terms of use at any time. It's your responsibility to stay updated with any changes and adhere to the updated guidelines.
Consequences of Non-Compliance
Failure to adhere to Google Business Pages' terms of use can result in various consequences, ranging from warnings and temporary suspensions to permanent removal of your business listing. These actions can significantly impact your online visibility and reputation.
Google Business Pages offer an excellent opportunity for businesses to connect with customers, improve their online presence, and ultimately boost their success. To make the most of this platform, it's crucial to understand and follow Google's terms of use. By providing accurate information, respecting content guidelines, engaging with customers professionally, and adhering to the rules outlined in the terms of use, you can leverage Google Business Pages to enhance your business's online image and build strong customer relationships. Always stay informed about any updates to the terms of use to ensure that your business continues to benefit from this powerful tool.
How do Google Business Pages benefit a business in terms of SEO?
Google Business Pages, also known as Google My Business (GMB), play a significant role in enhancing a business's search engine optimization (SEO) efforts. Here are several ways in which Google Business Pages benefit a business in terms of SEO:
Improved Local Visibility: Google Business Pages are designed to enhance a business's local visibility. When users search for products or services in their vicinity, Google often displays a "Local Pack" or "Map Pack" of businesses in the area. Having a well-optimized GMB listing increases your chances of appearing in these prominent positions, leading to higher visibility among local audiences.
Google Maps Integration: A properly set up GMB listing includes location information, making it easier for potential customers to find your physical store on Google Maps. This integration ensures that your business is shown when users search for directions or nearby establishments, increasing foot traffic to your store.
Knowledge Panel: When someone searches for your business name, Google may display a Knowledge Panel on the right side of the search results. This panel contains essential information about your business sourced from your GMB listing. It offers quick access to information such as your address, phone number, website, and even reviews, improving your online credibility and trustworthiness.
Local SEO Signals: Google Business Pages contribute to local SEO signals, which are factors that help search engines understand the relevance of your business to a particular location. Optimizing your GMB listing with accurate location details, categories, and relevant keywords can improve your local search rankings.
Customer Reviews: Positive reviews on your GMB listing not only build trust among potential customers but also impact your SEO. High ratings and positive feedback signal to search engines that your business is reputable and valuable to users, potentially leading to better search rankings.
User Engagement: Google Business Pages allow you to engage with customers through posts, Q&A sections, and messages. Active engagement signals to search engines that your business is responsive and customer-centric, which can positively impact your SEO efforts.
Structured Data Markup: Google Business Pages use structured data markup, a type of code that helps search engines understand the context of your business information. This can lead to rich snippets being displayed in search results, providing additional details such as operating hours, reviews, and more, which can make your listing more attractive to users.
Mobile-Friendly: With the increasing use of mobile devices for local searches, GMB listings are mobile-responsive and prominently displayed on mobile search results. This ensures that your business information is easily accessible to users on various devices.
Insights and Analytics: Google provides insights into how users interact with your GMB listing, including the number of views, clicks, and actions taken. Analyzing these insights can help you refine your local marketing strategies and optimize your listing further.
Citations and Backlinks: Consistent and accurate information on your GMB listing contributes to the creation of citations (mentions of your business name, address, and phone number) across the web. These citations, along with the link to your website, can improve your website's authority and SEO.
Google Business Pages offer numerous benefits for businesses aiming to enhance their SEO efforts, particularly in the context of local search. By optimizing your GMB listing, engaging with customers, and maintaining accurate information, you can leverage the power of Google's platform to improve your online visibility, attract local customers, and ultimately drive business growth.
Must you have a physical location to have a business page?
The platform is designed to help these businesses improve their local visibility and connect with nearby customers. Therefore, having a physical location is a key requirement for creating a standard GMB listing.
However, Google has made certain provisions for businesses that primarily operate online or provide services without a physical storefront. Such businesses can create a GMB listing under specific circumstances:
Service Area Businesses (SABs): If your business serves customers at their locations (e.g., plumbers, electricians, delivery services) and you don't operate from a physical storefront, you can set up a Service Area Business listing. You can specify the areas you serve without displaying your exact address on the listing.
Online Businesses: If your business operates entirely online and doesn't have a physical location that customers can visit, creating a GMB listing will cause your listing to be suspended.
It's important to note that Google's policies and features can change over time. and I recommend visiting the official Google My Business website and reviewing their guidelines or contacting their support for the most up-to-date information.
What if your business page is suspended?
If your Google My Business (GMB) listing is suspended, it means that Google has temporarily disabled your listing for violating their guidelines or terms of use.
A suspension can impact your online visibility and your ability to connect with potential customers.
Here's what you can do if your GMB listing gets suspended:
Review the Suspension Notice: When Google suspends your GMB listing, they usually send an email explaining the reason for the suspension. Carefully read this email to understand the specific policy violation that led to the suspension.
Address the Issue: Depending on the reason for the suspension, take the necessary actions to address the issue. Common reasons for suspension include incorrect business information, misleading content, fake reviews, or other policy violations. Make the required changes to your listing to bring it into compliance with Google's guidelines.
Double-Check Information: Ensure that all the information on your GMB listing, such as business name, address, phone number, and website, is accurate and matches your official business details. Avoid using any misleading or prohibited content.
Remove Prohibited Content: If your listing was suspended due to prohibited content (e.g., offensive images, illegal activities), remove or replace the content in question.
Remove Fake Reviews: If your listing was suspended due to fake reviews, report and attempt to remove those reviews. Google takes review authenticity seriously, and fake reviews can lead to penalties.
Contact Google Support: If you believe the suspension was a mistake or if you've taken corrective actions, you can contact Google My Business Support for assistance. Provide them with the details of your case, the changes you've made, and any other relevant information. Be patient, as the review process might take some time.
Follow Up: If you've reached out to Google Support, follow up on your case if you don't receive a response within a reasonable timeframe. Make sure to use a professional and respectful tone in your communications.
Wait for Resolution: After you've made the necessary changes and reached out to Google Support, you'll need to wait for their review and decision. If you've followed their guidelines and addressed the issues, your listing should eventually be reinstated.
Prevent Future Violations: Once your GMB listing is reinstated, continue to adhere to Google's guidelines to prevent future suspensions. Regularly review your listing, respond to customer reviews, and keep your business information up to date.
Can you use a virtual address for a location?
Google My Business (GMB) guidelines generally require businesses to use physical addresses that customers can visit. However, there are specific scenarios where businesses that operate remotely or provide services at customer locations can use a "service area" however virtual addresses are not permitted:
Service Area Businesses (SABs): If your business offers services or products directly to customers but you don't operate from a physical storefront, you can set up a GMB listing as a Service Area Business. You can specify the areas you serve without displaying your exact address on the listing.
Home-Based Businesses: If you run your business from your home and don't want to display your residential address, you can use a service area instead. This is particularly relevant if you don't want your personal address to be publicly visible. Without running the risk of being evicted for breaking a contract, if your residential address is visible you could be breaking the terms set out by your landlord. Not having a physical address will get your listing suspended.
Virtual Offices: Some businesses use virtual offices or coworking spaces as their business addresses. Google's guidelines often require businesses to have a physical presence and do not permit virtual addresses, if you can receive mail or phone calls at the virtual address, you might be able to use it for your GMB listing. However, it's essential to ensure that your business is genuinely located at that address and you are receiving mail and communications there, if not you will be suspended.
Multi-Location Businesses: If your business has multiple locations and you operate from a central office for administrative purposes, you can list each location individually and include a virtual address for the central office if appropriate.
When your business is purely online your landlord refuses you to use your residential address for digital marketing purposes.
If your business is purely online, and your landlord refuses to let you use your residential address for digital marketing purposes, you may need to explore alternative solutions to establish a valid business address for your online presence. Here are a few options to consider:
Virtual Office or Mailbox Service: Consider renting a virtual office or mailbox service. These services provide you with a professional business address that you can use for your digital marketing efforts. While you won't physically work from this address, it gives your business a legitimate location for communication purposes. This however will not entitle you to have a Google or Bing Business Page.
Co-Working Spaces: Some co-working spaces offer business address services even if you're not using their physical space. This can provide you with a professional address that you can use for marketing and correspondence.
Registered Agent Services: If you're registered as a legal entity (such as an LLC or corporation), you might be able to use a registered agent service. This is typically required for legal purposes, but it can also provide you with an address that you can use for business-related communications.
Friend or Family Address: If you have a close friend or family member who is willing to let you use their address for business purposes, you could consider this option. However, it's important to make sure that this is a genuine arrangement and that you have their permission.
Apply for a PO Box: In some cases, a PO Box might be an option for your business address. However, keep in mind that some digital platforms, including Google My Business, have guidelines against using PO Boxes as the primary address.
When using any of these options, make sure to follow these guidelines:
Check Guidelines: Check the guidelines of the specific platforms you're using (such as Google My Business) to ensure that the address you're using complies with their policies.
Consistency: Ensure that the address you use is consistent across all your online platforms to avoid confusion and potential issues.
Legal Compliance: Make sure that whatever solution you choose is compliant with local laws and regulations regarding business addresses.
Contact Google Support: If you're specifically concerned about Google My Business, consider reaching out to Google Support and explaining your situation to see if they can provide guidance.
It's important to find a solution that aligns with both your landlord's policies and the guidelines of the platforms you're using for digital marketing. Always prioritize transparency and accuracy when presenting your business's location to customers and clients.
If you lose business because your digital marketing is hindered, can you sue your landlord?
Whether or not you can sue your landlord for losing business due to hindered digital marketing would depend on several factors, including the terms of your lease agreement, local laws, and the specific circumstances surrounding the situation. Here are a few considerations:
Lease Agreement: Review your lease agreement to see if there are any clauses related to the landlord's responsibilities for maintaining the property and providing necessary services, including utilities and infrastructure that might affect your business operations.
Negligence: If the hindrance to your digital marketing is a result of the landlord's negligence, such as failing to provide essential utilities or necessary repairs that affect your ability to conduct business, you might have grounds to take legal action. However, proving negligence can be complex and might require legal advice.
Mitigation: In legal cases, it's often required that the affected party take reasonable steps to mitigate their losses. If your digital marketing is hindered, you might need to demonstrate that you've taken appropriate steps to minimize the impact on your business.
Local Laws: Laws and regulations related to commercial leases vary by jurisdiction. Consult with a local attorney who is familiar with landlord-tenant laws in your area to get accurate advice about your specific situation.
Documentation: It's important to document all instances of hindrance, such as communication with the landlord about the issues, efforts to resolve the problems, and any resulting financial losses your business has suffered.
Causation and Damages: To have a successful legal case, you would likely need to establish a direct link between the hindered digital marketing and the actual financial losses your business incurred.
Given the complexity of legal matters, it's strongly advised to consult with a qualified solicitor/attorney who specializes in commercial and tenant law. They can provide you with personalized advice based on your situation and jurisdiction.
How to measure how much work you lost from not having digital marketing that requires a physical location?
Measuring the work you've lost due to hindered digital marketing that requires a physical location can be challenging, but there are several steps you can take to estimate the impact on your business:
Track Website Analytics: If your digital marketing efforts involve a website, use analytics tools like Google Analytics to monitor changes in website traffic, user engagement, and conversion rates. Compare the data from the period when your digital marketing was hindered to a previous period to identify any significant drops in performance. If you can show how much traffic a Business Directory like Business Wales is generating and you are restricted from advertising your services because you do not have a physical location address, you calculate the click-through ratio.
Monitor Sales and Leads: Keep a close eye on your sales and leads during the period of hindered digital marketing. Compare these figures to historical data to see if there are any noticeable declines.
Customer Feedback: Pay attention to customer feedback and inquiries. If customers are expressing concerns about not being able to find you online or having difficulty accessing your services due to hindrances, it's an indication of the impact on your business.
Competitor Analysis: If your competitors are continuing their digital marketing efforts and you're not, you might see a shift in your market share. Monitor their activities and any changes in their online presence.
Social Media Engagement: If your digital marketing includes social media, observe changes in engagement metrics like likes, comments, shares, and followers during the period of hindered marketing.
Survey Customers: Consider sending out surveys to your existing customers asking about their experience during the period of hindered digital marketing. Ask if they faced any difficulties accessing your services and if they were aware of any disruptions.
Estimate Conversion Rates: If you have historical data on conversion rates (the percentage of visitors who take a desired action, like making a purchase), you can estimate the potential loss in revenue based on the decrease in traffic during the hindered marketing period.
Compare Financial Reports: Compare your financial reports (such as profit and loss statements) from the period when your digital marketing was hindered to a similar period when it was operating normally. Look for any significant discrepancies in revenue or profits.
Remember that these methods provide estimates and indications rather than precise figures. It's important to combine multiple sources of information to get a comprehensive view of the impact. If the financial impact is substantial and you're considering legal action, consulting with a legal and financial professional can help you build a stronger case and accurately quantify your losses.
Final Note From The Editor
If you are unable to work online proactively and you lose business, because of your landlord, he/she should compensate you for your loss of business. He/she cannot have both the penny & the bun.
Granted if you have a business that has a public physical footfall, then the landlord should have a say on how you treat the property you rent. An example of this would be if you were a business that meets and greets clients in the physical realm, then your landlord could deny you the privilege of conducting business in your home.
However, if you work from home through an employer, are a freelancer, or are disabled this could be argued as discriminating if your landlord refuses you to conduct business in a digital capacity.
To have an administration address and a business that is conducted purely online, your landlord should have no say on the matter other than the assurance if you were to move you would delete your digital footprint and notify your clients and creditors you have moved location.
Evidence of Suspended Listings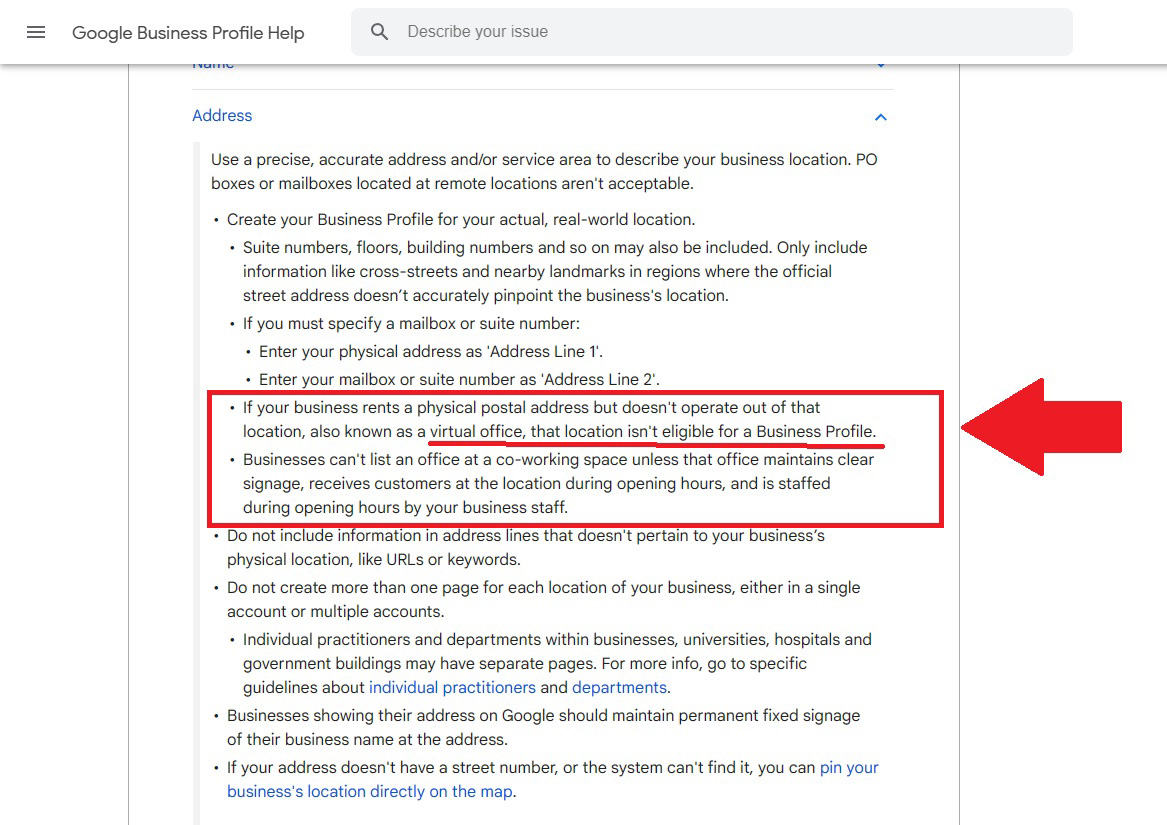 Evidence of Bing Suspended Sites Data Redacted.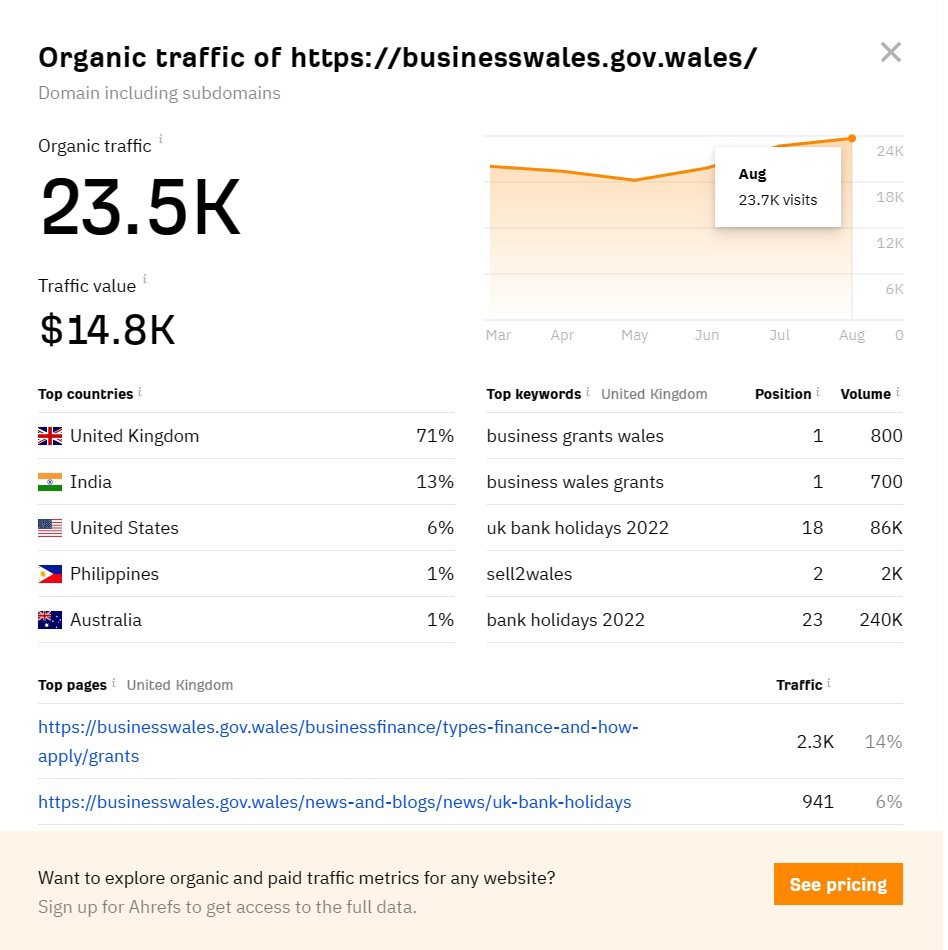 Loss Of Traffic & Potential Business From Not Being Listed On This Site.
Evidence of Account No1 Business Suspended.
Calculations on £23.5K CTR @ 3% = 705 ÷ CPA = 7 Businesses would have bought services minimum charge £100 per service = £700 of lost revenue per business x 12 months = £8,400 in lost revenue per site simply not being listed on Business.Wales (excluding the traffic from Google and Bing Business Pages) x 10 websites = £84,000
To calculate how much traffic each website has lost via not having a business page, the calculation would have to be analyzed via Google Adwords by estimating the amount of traffic per keyword per month.
Contact Us Today!
If you found this article useful and want more information on landlords and tenants useful links and wish us to write similar article for you with SEO, we can offer you a backlinks, banner advertising an and content writing. Just drop us a line using the form below:
ADVERTISEMENT
#gmb #seo #businesspages #businesspagesuspension #virtualaddress #administrationoffice #residentaladdress #landlordsterms #lossofbusiness #onlinebusiness #lossoftraffic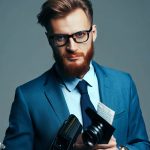 Andrew Jones stands as a veteran journalist celebrated for his profound expertise in the realms of current affairs, politics, and health reporting. With an illustrious career spanning over two decades, he has firmly established himself as a trusted and authoritative voice in the field, consistently delivering astute analysis and thought-provoking commentary on some of the most pivotal issues of our time.
From an early age, Andrew's fervor for journalism was unmistakable, and he pursued this calling with unwavering commitment. He meticulously honed his skills and deepened his knowledge through rigorous education and hands-on experiences, solidifying his status as the go-to source for news outlets seeking comprehensive and meticulously researched articles.
Throughout his journey, Andrew has contributed significantly to distinguished newspapers and magazines, leaving an indelible imprint on the media landscape. His work has graced the pages of renowned publications, including the prestigious Cymru Marketing Journal (CMJUK), where he consistently delivered thought-provoking pieces that resonated with readers and ignited substantive conversations.
Andrew's reporting style is characterized by an unwavering dedication to impartial, fact-based journalism. He ardently strives to furnish readers with a well-rounded and comprehensive perspective on intricate issues, acting as a guiding light in navigating the complex worlds of current affairs, politics, and health, rendering them more transparent and understandable.