IONOS POOR CUSTOMER SERVICE PART III.
To recap:
I canceled some of my hostings at the end of July 2021, I phoned the beginning of August to confirm I had canceled my hosting and was told it had been canceled.
In September I noticed payments had left my account which seemed high so I checked my invoices and found that the hosting I had canceled in July had been charged to my account and the money had left my bank account.
I proceeded to email IONOS to support@ionos.co.uk billing@ionos.co.uk and finally complaints@ionos.co.uk
I had two replies to my emails requesting I submit proof I was overcharged. I did that without question but then had no replies to my emails.
What that meant was I had to cross-reference every contract, invoice, date, and amount.
I proceeded to phone IONOS for a total of 5 hours and 49 minutes since I started my complaint, to be told each time that they were trying to put me through to a supervisor that by coincidence every time I phoned the supervisors were in a meeting.
I said to one customer service person that it was their job cross-reference and not mine and if I was to do that considering I have 63 contracts I will charge them for my time and was told to send in an invoice.
So today was the last straw I phoned again and again all supervisors were in meetings which in reality meant they were not accepting my calls because they have no intention of resolving this issue.
I was told today once Clifford was free he would phone me back? I am not holding my breath.
I promised that if I was to be ignored today I would post on social media and tag everyone.
"This is NOT how you treat your customers especially if they have large portfolios of contracts".
I am now asking everyone who has had a bad experience with IONOS to message me.
I have embedded all the calls I have made over this issue and previous posts I have made about this company and now let's see how good I am as an internet marketer to let the world know how this company treats its customers.
Phone Calls I have made to IONOS.
I have since written this post have had an email from someone called "Jaffer Adams" who claims not receiving my email last Friday, even though I sent it to three different departments, spoke to multiple people throughout this week, and even had them forward the email I sent to the escalation department. This is very unprofessional and highly laughable beyond reason.
Final Notes.
I will not be doing another post about this, but rather updating my third and final one on here in due course and will wait to get a response from them before I start posting all over social media. I have just had confirmation via another phone call I made they are in receipt of my email and attachments. On top of this, I get a follow-up email asking for information that was clearly written out in an attachment previously sent to multiple departments, several times, whereby this person failed to read.
"Clearly, the a#@e does not know what the elbow is doing".
Let see how fast they can resolve this, tick-tock, the clock is ticking…
My patience is wearing thin!
Since writing the post above, I phoned IONOS on Monday 4th October 2021 and asked to speak with "Jaffer Adams -Executive Solution Manager" and was told that he was unavailable all day. A few minutes later I get a phone call from no other than "Jaffer Adams" who never apologized for all the inconvenience it has caused me. He also said IONOS does not offer compensation seeing as I have many low-cost special offers that I am paying little or no money for the first year as a promotion (that is on them not me to do promotions) and has nothing to do with the fact all the unnecessary hassle they have caused. He went on to say he will be issuing me 4 refunds and although I was not happy with his answers I was grateful at least I would get back what was owed to me. Twenty-four hours have passed and you would think he would have been pretty sharpish to do this but I have not had any more credit notes or refunds and no communication in writing that he actually said what he said over the phone.
I think it is about time to properly introduce myself to this company, turn it up a notch and show them what I am all about and what I am capable of doing as they are not taking me seriously. I really sympathize with their other customers that are going through similar problems.
"I am not going to go away until this is resolved once and for all"
I also questioned 3 contracts in the PDF attachment I sent several copies of and several times and this has not been answered either.
(It looks I am going to have to waste even more of my time trying to resolve this).
"I am getting really sick and tired of IONOS attitude, they just trample on people and do not care or say sorry".
"It seems they do not care about their customers and all they care about is grabbing money". If I were in their shoes I would try and resolve the issue as quickly as possible and give a gesture of goodwill as a way of an apology to stop the customer from giving bad reviews on every social media platform going.
"I do not want their gestures of goodwill now, we have passed this stage (even though they have said they do not compensate customers), I am now ready to send them an invoice for my time".
#ionos #ionos1and1 #1and1 #ionosbadreviews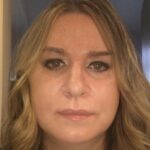 Renata is a businesswoman and published author. She primarily focuses on Digital Marketing, Content Writing, Website Design, Develo[pment, SEO, and Domain Brokering.
Renata is also the Editor of 'iRenata.com', 'UK Website Designers', 'Cymru Marketing Journal', 'UK Domain Brokers' and 'Disability UK Online Magazine.
Renata offers several services for startups and SMEs.
Renata has a large network of over 11K connections on LinkedIn, compromising Directors, CEOs, Millionaires, Billionaires, and Royalty. https://www.linkedin.com/in/renata-b-48025811/