The Power of Freelancers: How Businesses Should Find and Harness Their Talent
As businesses adapt to the changing dynamics of the workforce, they are discovering the numerous benefits of hiring freelancers. Freelancers bring unique skills, flexibility, and cost-effectiveness to the table.
Freelancing has grown exponentially in recent years, thanks to technological advancements, remote work capabilities, and changing attitudes towards employment. Many highly skilled professionals now choose to work independently, offering their expertise to businesses on a project-by-project basis. This shift has created a vibrant marketplace of freelancers in various fields, from graphic design and writing to web development and digital marketing.
The Benefits of Hiring Freelancers
Access to Specialized Skills: Freelancers often possess niche skills and expertise that can be challenging to find in traditional full-time employees. Whether you need a blockchain developer, a content marketing strategist, or a social media guru, you can find a freelancer with the exact skills you require.
Cost-Effective: Hiring freelancers can be more cost-effective than hiring full-time employees. Businesses can save money on benefits, office space, and other overhead costs associated with traditional employment.
Flexibility: Freelancers offer the flexibility to scale your workforce up or down as needed. You can bring in freelancers for short-term projects or ongoing work, depending on your business's requirements.
Geographic Diversity: Freelancers can be located anywhere in the world, providing businesses with the opportunity to tap into a global talent pool. This geographic diversity can bring fresh perspectives and insights to your projects.
Faster Turnaround: Freelancers are often highly motivated to complete projects promptly since their income depends on it. This can lead to faster project completion and quicker time-to-market for your products or services.
Finding the Right Freelancers
Online Freelance Platforms: There are numerous online platforms that connect businesses with freelancers. Some popular options include Upwork, Freelancer, and Fiverr. These platforms allow you to post job listings, review freelancer profiles, and hire talent quickly.
Freelance Marketplaces: Specialized freelance marketplaces cater to specific industries. For example, Toptal is known for connecting businesses with top-tier developers and designers, while Behance is popular among creatives. Explore these platforms to find freelancers with the skills you need.
Networking: Attend industry conferences, webinars, and networking events to meet freelancers in your field. Building personal connections can lead to long-lasting working relationships.
Social Media and Online Communities: Many freelancers use social media and online communities to showcase their work and connect with potential clients. Platforms like LinkedIn, Twitter, and industry-specific forums can be valuable resources for finding freelancers.
Referrals: Ask for recommendations from colleagues, friends, or other businesses that have worked with freelancers in the past. Word-of-mouth referrals can help you find reliable and trusted freelancers.
Harnessing Freelancers' Talent
Clear Communication: Establish open and transparent communication with freelancers. Clearly define project expectations, deliverables, timelines, and payment terms to ensure everyone is on the same page.
Set Realistic Deadlines: Provide freelancers with reasonable deadlines that align with project complexity. Rushing a freelancer can lead to subpar results and dissatisfaction.
Payment Fairly: Pay freelancers promptly and fairly for their work. Fair compensation ensures that you can attract and retain top freelancers in the long term.
Provide Feedback: Offer constructive feedback to help freelancers improve their work. Positive feedback and encouragement can motivate freelancers to excel in their roles.
Maintain Professional Relationships: Treat freelancers with respect and professionalism. A positive working relationship can lead to ongoing collaboration and loyalty.
Conclusion
Freelancers are a valuable resource that can help businesses thrive. By tapping into the diverse and specialized skills of freelancers, companies can benefit from cost-effective, flexible, and high-quality work. Finding the right freelancers requires a thoughtful approach, utilizing online platforms, networking, and referrals. To maximize the value of freelancers, businesses should maintain clear communication, set realistic expectations, and foster professional relationships. Embracing freelancing as a strategic part of your workforce can lead to success and innovation in an increasingly competitive business environment.
In short Cymru Marketing Journal (CMJUK) can provide experts in every field for businesses by engaging with in-house writers, web designers, and videographers as well as a multi-faceted approach by tapping into their existing professional network, reaching out to colleagues, contributors, and industry contacts who may have recommendations for qualified freelancers.
Further Reading
https://cymrumarketing.com/why-hiring-freelancers-agencies-is-better-than-employing-staff/
https://cymrumarketing.com/businesses-should-prioritize-digital-marketing-during-a-recession/
https://cymrumarketing.com/why-should-content-writing-matter-to-ceos/
https://cymrumarketing.com/how-to-land-marketing-jobs-without-selling-yourself/
https://cymrumarketing.com/how-to-contact-a-business-selling-your-services/
https://cymrumarketing.com/pros-and-cons-of-outsourcing-with-fiverr/
#freelancers #freelancing #socialmedia #networking #contentwriters #contentwriting #influencers
Cymru Marketing Journal has a pool of freelancers ready to take on new assignments, just drop us a line using the online form below:
ADVERTISEMENT
If you found this article useful and wish us to write similar quality content, we are able to create articles on all topics and market your business in front of targeted audiences, spreading brand awareness.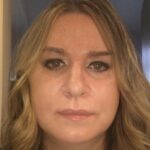 Renata is a businesswoman and published author. She primarily focuses on Digital Marketing, Content Writing, Website Design, Develo[pment, SEO, and Domain Brokering.
Renata is also the Editor of 'iRenata.com', 'UK Website Designers', 'Cymru Marketing Journal', 'UK Domain Brokers' and 'Disability UK Online Magazine.
Renata offers several services for startups and SMEs.
Renata has a large network of over 11K connections on LinkedIn, compromising Directors, CEOs, Millionaires, Billionaires, and Royalty. https://www.linkedin.com/in/renata-b-48025811/