Business Owners Should Learn About SEO, Domain Names & Marketing!
When you try doing things yourself and things go wrong, you have only yourself to blame. If you think by using a web builder is going to get you traffic, you need to think again. You either have to hire an SEO specialist, buy add-ons like a ranking coach or have to do the SEO & Marketing yourself. But if you do nothing your website will just float in cyberspace.
If a website designer offers you a helping hand, do not be ungrateful. If they offer you free advertising space and free backlinks you have nothing to lose especially if it does not cost you a single penny.
Do not make excuses that you only need one brand domain name and that your website is going to bring you tonnes of traffic if you do not have a blog associated with it.
Blogs are extremely important in generating traffic. You are kidding yourself if you do not master the techniques or hire someone to do it for you.
I know you may be on a budget that is why you should learn to do things properly, do not think that building a website in a web builder is all you need to do, because it's not, you need to work on the engine for the wheels to move.
https://www.linkedin.com/posts/robmoore1979_most-people-get-this-wrong-when-starting-activity-6974258779836035073-afVD?utm_source=share&utm_medium=member_desktop
Example A:
I was recently approached by a lady who had a branded domain name and a website she had built herself on one of these basic web-builder platforms and she asked me if I could help with her content.
I looked at her site and immediately saw red flags. Her website was not responsive to all devices and she was using a branded name that unless someone has heard of you, they are not going to search for you.
If you do not perform SEO your website will be swallowed up in a sea of other sites all fighting to be on the first pages of search engines.
I made an example of my personal brand (iRenata -Renata Entrepreneur). Although I am well known in certain circles (LinkedIn), I am by far not famous, so if people have never heard of me they are not going to search for me, hence that is why I have built an SEO Link Wheel with Keyword Domain Names Websites and Social Media Pages.
So I took the liberty of doing an SEO Audit Report which I sent to her and found she had zero visitors to her site. Her website was not indexed and ranked.
I gave her my recommendations and showed her how having a secondary keyword domain name will help her. By coincidence, I had two matching keyword domain names on my books. She then asked me how much it would cost and after an exchange of emails, she came back to me and said she would attempt to do the SEO and try and fix her site herself. To this date she has done nothing other than adding a cookie banner, which again she did not think she need to have, I soon put her straight.
I then responded to her and said I would reserve the domains for her free of charge for the first 12 months and give her free backlinks to her business and amazingly she has gone off the radar. I was essentially going to give her a piggyback for free.
Example B:
Another example of a business not valuing a domain name that they owned and dropped, inclusive of a website that was on the first page of search engines and had secured global positioning and brand authority in favor of their Facebook page so to save money. The problem is this particular business had just won an award and was buzzing, but once the dust settles and business starts to dwindle they will be asked by their customers why they do not have a website and when they try to get their domains back they will have to pay a hefty fee to get them.
Doing It Yourself To Save Money.
All I can save if you are a business and you try to build websites yourself learn about SEO, keyword domain names, and brand domain names because if you think you can do it yourself to save money do not be surprised your website will not see the light of day and most certainly will not be on the first pages of search engines.
Do not think that cutting corners is going to save you money because I can tell you for starters you will lose traffic which could potentially convert into leads if you do not do things correctly.
If someone is trying to help you free of charge do try to take their advice (do not look a gift horse in the mouth). I tried helping Client B by telling him to put his website on his market stall banner but did he listen, did he hell? I told him he was losing business through passing trade and told him his particular niche people not going to be searching for him when they can literally go to any supermarket and buy something similar. https://ukdomainbrokers.ukwebsitedesigners.co.uk/confectionery-wales-co-uk-domain-name-for-sale/
"If you think that you can do it yourself why are you not already on the first pages of search engines, or why are you not generating enough traffic"?
If you think a Facebook Page is all you need then this is only one source of traffic.
Never rely on one source of traffic.
I may go on Facebook once every couple of days, maybe even once a week. I do not have enough hours in the day to spend my time on Social Media unless I am advertising and marketing. I certainly do not use Facebook for personal entertainment so my point is there are many people like me who either do not have Facebook accounts or do not spend time hanging out. I see this too many times on LinkedIn where it may say the user has not posted lately. People especially entrepreneurs are very busy and may not have the time to surf social media.
By rights the (Client B) that gave me no notice to terminate even though he had a contract, I should have charged him but I would have then run the risk of him huffing and puffing and then talking sh#t about me.
I am patient one day he will need his domain names and I gave him plenty of opportunities to transfer them to him (I asked him to give me the name of his registrar) and he declined so he cannot come back to me at a later date because they will be in use when I forward them to an affiliate page that hopefully will convert into sales for me in the same niche. His loss my gain.
Do not try to be a smart arse as the latter (Client B) with dropping his domain names including his branded name, because one day he may want the domains and I will get my money back from what I have lost for the late cancellation.
If you have not got a clue about website design, SEO, domain names, and marketing leave it to the experts and do not do it yourself.
Do not expect a web designer to fix your botch job. If you want someone to fix the foundations of your house, any reputable builder or architect would recommend demolition first before building on weak foundations before doing a proper job of rebuilding. The same applies to a website. Imagine building a high-rise building on foundations that could not withstand earthquakes, it just would not happen. The same applies to websites.
Example C.
Finally do not be a tire kicker, consider this, how would you feel if someone wasted your time?
You could have been busy generating leads rather than messing around with someone who has no intention to buy from you.
This actually happened to me a few months ago someone contacted me over a domain name www.superyachtevents.co.uk I gave her the price and she seemed to be happy, but she said something that made me think she was simply wasting my time and that she was off for a few weeks on business and would come back to me on her return.
If she wanted the domain badly enough she would not have waited for a few weeks to acquire it considering we were in full flow communication, she is a Limited company because I checked her out on Companies House, so she could have afforded it if she needed it badly enough. All I was asking was £500, I have since listed back up on Godday and increased the price.
I did wait for her to come back to me and she didn't, even though I had taken the domain off the market for many weeks where potentially I could have lost a sale. I then decided to message her one last time and asked her to let me know either way, which she did by saying she no longer needed the domain.
Time waster, what was the point of the outreach? She had her chance to acquire it and then bailed out. Why agree on a price and then make a BS excuse not to buy?
The thing is when I sell domain names I may include hosting, design, and development, SEO, Marketing, and Advertising at my discretion. It all depends on who the company is and what its reasons for buying the domains are.
The moral of the story, learn about SEO and Domain Names. If you want more traffic then you need to have a blog and regular content. The more times your articles are published the higher up the ladder you will climb.
Either way, I try to mentor my clients if they simply want a domain name or if they want website design and development or lead generation. You defiantly get your money's worth with me and I even give you a free ebook I have written to give you a head start.
If you have any questions, please contact me using the form below:
#webbuilders #seo #marketing #advertising #keyworddomainnames #brandeddomainnames #secondarydomainnames #blogs #blogposts #contentwriting #ukcontentwriters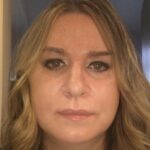 Renata is a businesswoman and published author. She primarily focuses on Digital Marketing, Content Writing, Website Design, Develo[pment, SEO, and Domain Brokering.
Renata is also the Editor of 'iRenata.com', 'UK Website Designers', 'Cymru Marketing Journal', 'UK Domain Brokers' and 'Disability UK Online Magazine.
Renata offers several services for startups and SMEs.
Renata has a large network of over 11K connections on LinkedIn, compromising Directors, CEOs, Millionaires, Billionaires, and Royalty. https://www.linkedin.com/in/renata-b-48025811/