Local Housing Allowance (LHA) is a Major Cause of Homelessness & Suicide
** Disclaimer**
This article is sensitive, caution is advised because the wording 'Suicide' & 'Homelessness' is mentioned more than once. We have linked suicide help and support links towards the end of this article. If you are in distress you must contact emergency services or go to A&E or ER.
Content:
Understanding Local Housing Allowance (LHA)
The impact on families
Addressing the issue
Why is local housing not in line with the current rates of inflation
Impact on Mental Health & Rise of Suicide?
Rent Increases
Renter Reform Bill
Shelter Recommendations
Final Notes
Health & Wellbeing Useful Links
Homelessness charity Shelter identified the previous LHA freeze until March 2023 as a major cause of more families facing homelessness.
Homelessness is a pressing issue that affects communities worldwide, and families are often among the most vulnerable demographic. In recent years, the role of housing policies in exacerbating family homelessness has come under scrutiny. One significant factor contributing to this crisis is the Local Housing Allowance (LHA) system. While designed to provide financial support to low-income households, the LHA has inadvertently become a major cause of families facing homelessness.
Understanding Local Housing Allowance (LHA)
The Local Housing Allowance is a system used in some countries, including the United Kingdom, to determine the amount of housing benefit or housing support a low-income household is entitled to. Rather than basing this support on actual rent prices, the LHA sets a maximum limit based on local market rents. This fixed cap often fails to reflect the actual cost of housing in high-demand areas, leading to a mismatch between the support provided and the real cost of renting a home.
The Impact on Families
While the intention behind LHA is to offer a safety net for families in need, it frequently falls short due to several key reasons:
1. Soaring Rental Costs: In areas where the demand for housing is high, rental costs can quickly surpass the LHA cap. Families are then forced to choose between spending a significant portion of their income on rent or seeking more affordable housing options, which are often located far from schools, jobs, and essential services.
2. Limited Availability: Affordable rental properties within the LHA cap are often scarce, leaving families with fewer choices. The competition for these properties drives up demand, which can lead to landlords being selective in their choice of tenants, disadvantaging families with low incomes or rental histories that are not ideal.
3. Unpredictable Rent Increases: Even when a family secures housing within the LHA cap, there's no guarantee that their situation will remain stable. Landlords can raise rents over time, and if these increases exceed the LHA cap, families find themselves struggling to cover the shortfall.
4. Eviction Risk: Families unable to meet their rental obligations due to the gap between LHA and actual rents are at a high risk of eviction. This instability can be especially damaging for children, disrupting their education, social connections, and overall well-being.
5. Increased Reliance on Temporary Accommodation: The failure of LHA to cover housing costs often results in families being placed in temporary accommodation, such as homeless shelters or emergency housing. These arrangements are meant to be short-term solutions but can become prolonged due to the difficulty of finding suitable, affordable housing.
Addressing the Issue
To tackle the issue of family homelessness exacerbated by the Local Housing Allowance system, comprehensive reforms are necessary:
LHA Adjustment: Regularly update the LHA cap to reflect current market rents accurately. This could be based on real-time data rather than relying on periodic adjustments that might lag changing market conditions.
Targeted Support: Implement measures that specifically address the needs of families. This could include allocating additional funds for families with children to cover the higher costs associated with raising a family.
Preventative Strategies: Invest in preventative measures, such as mediation services to help families at risk of eviction negotiate with landlords or programs that provide financial counseling to help families manage their housing costs.
Affordable Housing Initiatives: Increase the availability of genuinely affordable housing units in high-demand areas. This could involve collaborations between government agencies, non-profit organizations, and private developers.
Tenant Rights and Protections: Strengthen tenant rights to ensure families are not unfairly evicted due to rental increases beyond their control.
So why is the government not doing anything about it and why are more and more people developing mental health issues or their mental health deteriorating due to the direct strain of housing and financial difficulties because of greedy landlords and bureaucratic red tape?
Why is local housing not in line with the current rates of inflation and the impact on Mental Health & Suicide?
The Stagnant Local Housing Allowance: A Challenge in the Face of Inflation and Rising Rents
In recent years, the issue of affordable housing has gained significant attention as rental prices continue to climb, making it increasingly difficult for individuals and families to secure suitable accommodation. One crucial lifeline for those struggling to cover housing costs is the local housing allowance (LHA), a welfare payment designed to aid low-income households in affording rental accommodations. However, a growing concern has emerged as local councils have failed to increase the LHA in tandem with the rate of inflation and the surge in rents imposed by landlords.
The local housing allowance is a vital support mechanism that ensures vulnerable individuals and families have access to safe and adequate housing. Its purpose is to bridge the gap between what people can afford and the ever-increasing cost of rental properties. Ideally, the LHA should be adjusted annually to reflect changes in the economy, including inflation and fluctuations in rental prices. However, the reality paints a different picture, with many local councils neglecting to make necessary adjustments.
Several factors contribute to this discrepancy between rising rents and stagnant local housing allowances. One key challenge is the broader economic landscape, which affects the financial resources available to local councils. Budget constraints and competing priorities often force councils to make difficult decisions about where to allocate funds. Unfortunately, the LHA might not always be at the forefront of these discussions, leaving it underfunded and out of touch with the real cost of living.
Furthermore, the dynamics between landlords and tenants play a role in this issue. Landlords, motivated by market demand and seeking higher profits, can raise rents as they see fit. When the local housing allowance fails to keep pace with these increases, it puts vulnerable tenants in an incredibly precarious position. They are left struggling to cover the widening gap between their housing allowance and the actual rental costs, often facing the threat of eviction or homelessness.
The lack of alignment between the local housing allowance and the rising cost of living also has broader societal implications. Families forced to spend an increasing portion of their income on housing may have less money available for other essentials like food, education, healthcare, and transportation. This financial strain can lead to a cycle of poverty, impacting the overall well-being of individuals and communities.
To address this pressing issue, a collaborative effort is required on multiple fronts. Local councils must prioritize the regular review and adjustment of the local housing allowance to ensure it remains relevant to the current economic landscape. Advocacy groups, nonprofits, and social welfare organizations can play a crucial role in raising awareness about the impact of inadequate housing support and putting pressure on policymakers to take action.
Moreover, creating policies that incentivize affordable housing development can help alleviate the pressure on the rental market. This might involve working with landlords to encourage reasonable rent increases, as well as investing in the construction of affordable housing units.
The disparity between the local housing allowance and the rising cost of renting presents a critical challenge for low-income households. To mitigate the effects of this issue, local councils, policymakers, and community stakeholders must collaborate to ensure that the LHA is regularly adjusted to reflect inflation and changes in the rental market. Only through proactive measures can we safeguard the well-being of vulnerable individuals and families, providing them with the opportunity to access safe and stable housing without sacrificing other essential needs.
Impact on Mental Health & Rise of Suicide
An estimated 741 deaths of homeless people in England and Wales were registered in 2021, with a 95% confidence interval of 658 to 824 estimated deaths.
Deaths of homeless people in England and Wales – Office for National Statistics (ons.gov.uk)
NHS
The NHS is already under a lot of strain. Councils and Landlords are causing mental health issues due to increasing rents exponentially.
The NHS is facing a lot of strain because of the influx of mental health disorders due to the cost of living price rises. A report by the NHS Confederation says that mental health services are struggling to meet the demand for support caused by the COVID-19 pandemic and the cost-of-living crisis, which can lead to stress, anxiety, isolation, and low mood. Another report by NHS Providers says that 8 million people in England cannot get specialist help because they are not sick enough to qualify and that the mental health budget needs to increase by at least £2.85bn from next year. The Guardian also reports that the number of patients who have received hospital treatment for mood disorders in England has decreased by a third in five years, due to a shortage of mental health beds. The BMA also highlights that the NHS has been facing years of inadequate planning and chronic under-resourcing, which affects its ability to cope with the pressures.
Even Martin Lewis (MoneySavingExpert.com) has admitted money and mental health do not mix: 'I've had my dark days.' Why Martin Lewis Knows Mental Illness and money don't mix | Mental health | The Guardian
Mental Health & Suicide
The Silent Crisis: Mental Health and Suicide Surge Linked to Inadequate Local Housing Allowance
A quiet crisis has been brewing beneath the surface of society, one that is directly tied to the skyrocketing cost of living and the failure of local housing allowances to keep pace with inflation. The harrowing consequences of this issue are becoming increasingly evident, as mental health struggles and suicide rates surge among vulnerable populations who find themselves trapped in a cycle of financial instability and housing insecurity. Alcohol Abuse is on the rise: Alcoholism Symptoms And Warning Signs – Addiction Center
The local housing allowance, a crucial component of the social safety net, was designed to provide a lifeline for low-income individuals and families, ensuring that they have access to affordable housing. However, as the cost of living continues to rise and the gap widens between rental prices and the allowance provided, a growing number of people are finding themselves in untenable situations.
The Cost of Living Crisis: A Ticking Time Bomb for Mental Health
With inflation outpacing the adjustments made to local housing allowances, many individuals relying on these benefits are struggling to make ends meet. The cost of rent, utilities, and basic necessities now often exceeds the financial support they receive, forcing them to choose between paying the bills and putting food on the table. This financial strain is a breeding ground for stress, anxiety, and depression, which can have devastating effects on mental health.
As families are rendered homeless due to the lack of affordable options, feelings of hopelessness and despair escalate. The toll on mental well-being is exacerbated by the sense of helplessness in the face of a seemingly unbreakable cycle of poverty and housing instability.
Rising Suicide Rates: A Disturbing Consequence
Tragically, the inadequacy of local housing allowances and the rise in living costs are not just affecting mental health—they're also contributing to a surge in suicide rates. The strain of financial hardship, coupled with the emotional toll of housing instability, can push individuals to their breaking point. The feeling of being trapped with no way out can lead to a sense of desperation that is difficult to comprehend for those who haven't experienced it firsthand.
Researchers and mental health professionals are sounding the alarm about this alarming trend. The connection between economic hardship and mental health struggles, including suicidal ideation, is well-documented. The inability to secure stable, safe housing amplifies these challenges, creating a deeply concerning feedback loop.
A Call to Action
Addressing this crisis requires a multi-faceted approach. First and foremost, there is an urgent need to reevaluate and adjust local housing allowances to be in line with the real costs of living. A dynamic system that takes into account regional variations and inflation rates is essential to ensure that vulnerable individuals and families are adequately supported.
Furthermore, investment in mental health support services is paramount. Providing accessible counseling, therapy, and crisis intervention resources can be a lifeline for those facing the darkest moments of their lives. Financial education and job training programs can also help empower individuals to break free from the cycle of poverty and instability.
The rise of mental health struggles and suicide rates due to the inadequacy of local housing allowances is a pressing issue that demands immediate attention. As a society, we must recognize the intertwined nature of housing, economics, and mental health, and take decisive action to provide relief to those who are suffering. Only through collaborative efforts can we hope to reverse this distressing trend and create a brighter, more stable future for all.
Rent Increases
Many private landlords will be increasing rents in response to the increase in mortgage interest rates. However, there are quite a few who do not realize there is a rent cap and think they can charge what they want. Limit on annual rent increases 2023-24 (from April 2023) – GOV.UK (www.gov.uk)
Such landlords will be made to reimburse the difference of the government guidelines if found guilty. A tenant should dispute their rent with the landlord or agency first before taking further action.
Fewer properties are becoming unavailable to those on low incomes. As a result, households are struggling to pay their housing costs exacerbating the cost of living crisis with many having to go without meals to pay their bills.
Renter Reform Bill
Tenants should be protected from no-fault evictions and according to Polly Neate, chief executive of Shelter, said: "The government is failing renters by stalling on the Renters Reform Bill. For each day that MPs are off on their six-week summer break, another 172 families will be hit with a no-fault eviction notice – giving them just two months to pack up and leave their homes".
https://cymrumarketing.com/renters-reform-bill-to-abolish-section-21-no-fault-eviction-notices/
Shelter Five Recommendations
Local Housing Allowance (LHA) should be restored to cover at least the cheapest 30% (i.e. bottom third) of local rents. The government should make this a priority measure for tackling the cost of living crisis to avoid a wave of homelessness.
LHA rates should be re-linked to the cost of renting in future years to keep them in line with at least the 30th percentile as the private rental market fluctuates.
The household benefit cap must be abolished or, at the least, its level should be urgently reviewed before the end of 2022 as recommended by the Work and Pensions Select Committee.
The data used to determine LHA should be reviewed, particularly regarding whether The current determination of the 30th percentile is an accurate reflection of the cost of modest homes.
In the longer term, there must be investment in a new generation of social housing, with rents pegged to local income. This is the only truly affordable tenure and is the key to insulating households from future price shocks.
Soaring rents and frozen housing benefit leaves renters facing housing cost crisis | Shelter
Wales' Housing Crisis: making the LHA work for Wales – Bevan Foundation
Discretionary housing payments – Shelter Cymru
Final Notes
Family homelessness is a complex issue influenced by various factors, including housing policies like the Local Housing Allowance. While the LHA system was designed to provide support to low-income families, its limitations have led to unintended consequences, leaving families vulnerable to homelessness. By reevaluating and reforming the LHA system and implementing supportive policies, societies can work toward ensuring that families have a stable and secure place to call home, fostering healthier communities and brighter futures for all.
It comes as no surprise that the housing crisis is in the news today, that councils are struggling with homelessness but are not increasing the LHA even though they have been funded £1 Billion. Councils struggling to cope with rising levels of homelessness, says charity (msn.com)
According to a Government spokesperson said: "We are determined to prevent homelessness before it occurs. Temporary accommodation ensures no family is without a roof over their head, but we have been clear that the use of B&Bs should always be a last resort. "We have given £2 billion over three years to help local authorities tackle homelessness and rough sleeping, targeted to areas where it is needed most. "We are set to spend over £30 billion on housing support this year, on top of significant cost-of-living help worth around £3,300 per household. We've also maintained our £1 billion boost to Local Housing Allowance, while our discretionary housing payments provide a safety net for anyone struggling to meet their rent or housing costs."
Starving Families
It begs the question of how many people including children are starving behind closed doors just so that parents keep a roof over their heads and what is the result for many who suffer mental health issues or whose mental health deteriorates due to the rise of the cost of living, where in many cases is non reversible. According to the Child Poverty Action Group (CPAG), 4.2 million children were living in poverty in the UK in 2021/2022. That is one in three children. Around 350,000 more children were pushed into poverty last year.
Poorest UK families enduring 'frightening' collapse in living standards, survey finds | Poverty | The Guardian
What is child poverty? UK statistics in the cost of living crisis – The Big Issue
Unless you have a high-paid job, low-income families or people living alone are unable to survive on one income. For people who have partners, there are in most cases two incomes, but for the person living alone, it is much harder to make ends meet. People who are employed have a guaranteed income whilst self-employed people don't.
Vulnerable People With Mental health Disabilities
People with mental health disabilities are more susceptible to having their disorders worsen from mounting financial pressure.
Accountability
Where there is blame there is a claim: If the landlord causes you financial hardship and puts obstacles in your way to stop you from earning an income (working from home or running an online business) or causing you emotional distress and your mental health to deteriorate they should be made accountable. https://cymrumarketing.com/understanding-search-engine-business-pages-terms-and-seo/
Nowhere to turn…
Remember wherever there is a problem there is a solution and you should never give up the fight. There are many useful resources not only on our sites but also by simply searching.
It may sound easy to say and give advice, but believe me, I am an advocate for mental health and know firsthand how hard it is when you are faced with depression, hence I document my health online as a form of self-help therapy.
If you feel you have no support try reaching out to some of the organizations listed below and if you feel life is unbearable and you cannot cope call emergency services or visit A&E or ER.
Health & Wellbeing Useful Links
ALCOHOL ABUSE
MENTAL HEALTH SUPPORT
SUICIDE SUPPORT
If you have suicidal thoughts, talk to someone about them. If you do not have any friends or family reach out to the Samaritans on 116 123 For Free. Sometimes talking to a stranger can help you put things into perspective and help you tackle daily challenges. Arrange an appointment with your local doctor and explain how you are feeling. Do not drink alcohol or take recreational drugs as this may make the matter worse. Seek professional help ASAP.
ADVERTISEMENT
When you are feeling stressed or depressed sit down with a nice cup of tea!
Landord Needing Electrical Saftey Inspections in South Wales (UK)
Landlords & Tenants Useful Links
https://cymrumarketing.com/landlords-and-tenants-useful-links/
If you have a story you would like to share or would like us to write for you, please contact us using the form below:
Contact Us
#lha #localhousingallowance #mentalhealth #depression #emotionaldistress #homelessness #costofliving #rentincreases #rentcaps #reformbill #roguelandlords #emotionaldistress #discrimination #intimidation #depression #suicide #section21notice #eviction #yourrights #renting #landlords #tenants #privatelandlords #finacialdifficulty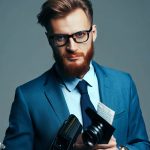 Andrew Jones stands as a veteran journalist celebrated for his profound expertise in the realms of current affairs, politics, and health reporting. With an illustrious career spanning over two decades, he has firmly established himself as a trusted and authoritative voice in the field, consistently delivering astute analysis and thought-provoking commentary on some of the most pivotal issues of our time.
From an early age, Andrew's fervor for journalism was unmistakable, and he pursued this calling with unwavering commitment. He meticulously honed his skills and deepened his knowledge through rigorous education and hands-on experiences, solidifying his status as the go-to source for news outlets seeking comprehensive and meticulously researched articles.
Throughout his journey, Andrew has contributed significantly to distinguished newspapers and magazines, leaving an indelible imprint on the media landscape. His work has graced the pages of renowned publications, including the prestigious Cymru Marketing Journal (CMJUK), where he consistently delivered thought-provoking pieces that resonated with readers and ignited substantive conversations.
Andrew's reporting style is characterized by an unwavering dedication to impartial, fact-based journalism. He ardently strives to furnish readers with a well-rounded and comprehensive perspective on intricate issues, acting as a guiding light in navigating the complex worlds of current affairs, politics, and health, rendering them more transparent and understandable.